The Bay Area is a hub of artistic expression, attracting artists, writers and musicians from around the globe to live, work and create. We highlight some of the offerings here.
---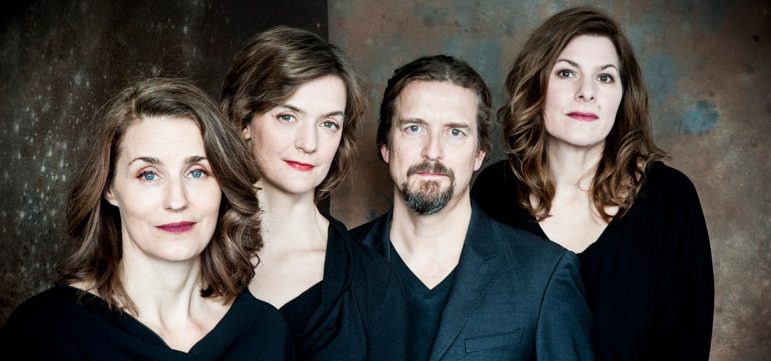 Tetzlaff = terrific: Although each of them has a thriving career as a soloist or a frequent collaborator with other ensembles, the four members of Germany's Tetzlaff Quartet have been getting together for recitals all over the world since 1994.
The fiercely talented and cerebral first violinist Christian Tetzlaff and his sister, cellist Tanja Tetzlaff, come to UC Berkeley's Hertz Hall this Saturday with violinist Hanna Weinmeister and violist Elisabeth Kufferath for a recital that will feature delicacy, wit, drama and passion expressed in music from the masters. On tap is the Haydn String Quartet in G minor, the Brahms Quartet in A minor and Alban Berg's String Quartet, Op. 3.
Performance time is 8 p.m. Find tickets, $81-$86, at https://calperformances.org/ or (510) 642-9988. And check out the Tetzlaff team as they tackle a little Beethoven here: https://youtu.be/4XiUv4C6Cj8.
---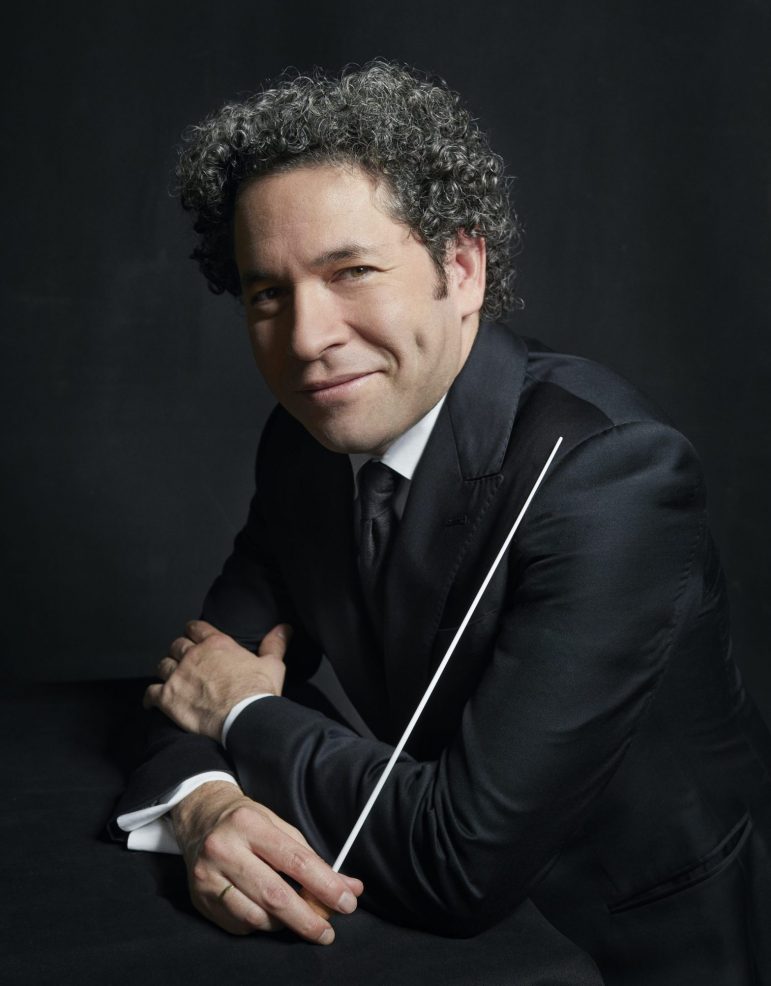 The Dude conducts: Los Angeles Philharmonic music director Gustavo Dudamel, he of the curly mop and the incredibly dynamic presence on the podium, took over his current post from San Francisco Symphony maestro Esa-Pekka Salonen in 2009 at the tender age of 28. Now he takes up the baton in Davies Hall for the first time in 14 years to lead Salonen's orchestra through two major pieces of the concert repertoire: Wolfgang Amadeus Mozart's weighty Symphony No. 38, the "Prague," and Gustav Mahler's famed Symphony No. 5, with its tender fourth movement Adagietto composed with his wife, Alma, in mind.
But there is rockier, more thunderous terrain in its other four movements, as Mahler indicated in a letter to Alma after his first rehearsal of it: "Heavens, what is the public to make of this chaos in which new worlds are forever being engendered, only to crumble into ruin the next moment? What are they to say to this primeval music, this foaming, roaring, raging sea of sound, to these dancing stars, to these breathtaking, iridescent and flashing breakers?" Whew. Looks like the Dude has his work cut out for him.
There are four performances: 7:30 p.m. Thursday through Saturday and 2 p.m. Sunday. Tickets, $69-$225, are at https://www.sfsymphony.org/ or (415) 864-6000.
---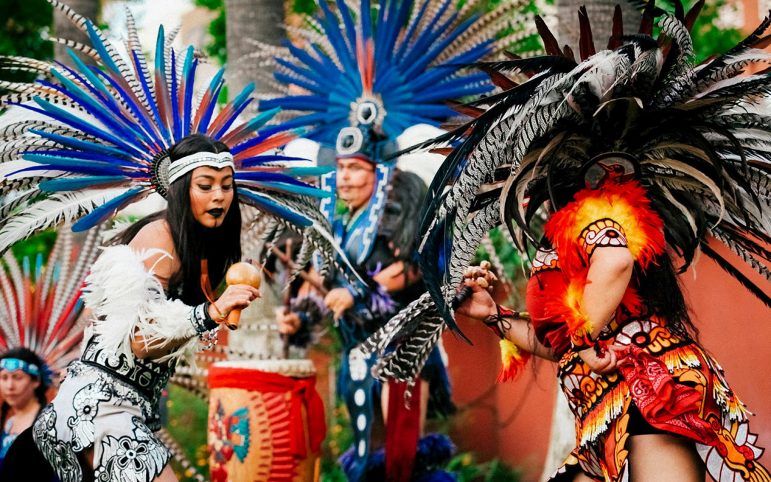 Celebrating dance: Normally, this time of year would find us celebrating Bay Area Dance Week, featuring dozens upon dozens of free performances, classes and demonstrations throughout the region covering practically every form of dance — contemporary, classical ballet, hip-hop, jazz and folkloric, from every corner of the globe. The event, a testament to the vibrancy of the area's dance scene as well as the dizzying breadth of Northern California's cultural diversity, is mostly off this year, because of COVID's impact on what is already a logistical challenge to schedule all the classes and recitals.
But one portion of it is still on, thanks to sjDANCEco. The South Bay company, which is celebrating its 20th anniversary this year, is this weekend bringing back its spring festival, which has been an integral part of Bay Area Dance Week since sjDANCEco debuted it in 2003. In those days, it was called "Dancin' Downtown" and staged at San Jose's Circle of Palms. Now it's the "Spring Dance Festival" and will be held in the Eastridge Center.
From 11 a.m.-6 p.m. Saturday and Sunday, the event will offer a mix of classes, student demonstrations and professional recitals. Professional performances will be scheduled from noon-1 p.m. and 5-6 p.m. each day, with classes and demonstrations slated for each hour the rest of the day. The styles of dance includes contemporary, ballet and hip-hop as well as indigenous dances from Mexico, Africa, South America, India and more. And it's all free. More information is at https://www.sjdanceco.org/.
---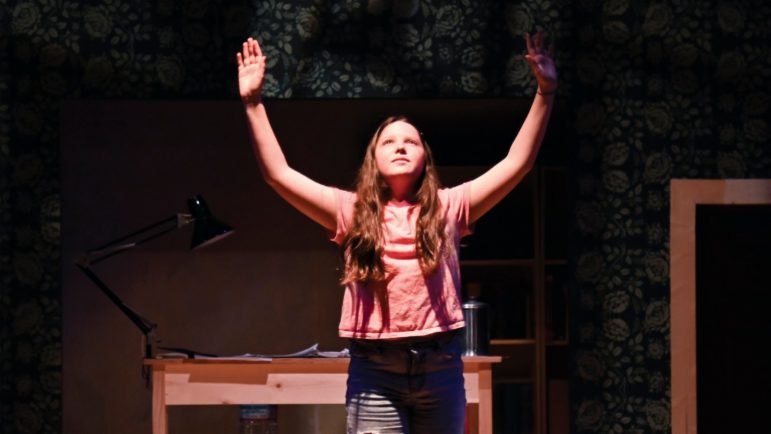 A visit to 'Fun Home': San Francisco's 42nd Street Moon theater troupe used to specialize in presenting lesser-known or forgotten classic musical productions. The company has in recent seasons pivoted its repertoire to more mainstream fare, and returns to live performances this week with a revival of the groundbreaking 2009 musical "Fun Home."
Said to be the first Broadway musical with a lesbian protagonist, the show went on to hit off-Broadway and Broadway runs, capturing several Tony Awards, including best musical, as well as a handful of Obie Awards and Drama Desk Awards. It was also a 2014 finalist for the Pulitzer Prize in theater.
The show, by Lisa Kron and Jeanine Tesori, is adapted from Alison Bechdel's powerful autobiographical graphic novel of the same name, which focused on a girl's coming of age and coming out, and her troubled relationship with her tempestuous gay father. The show is a series of vignettes that capture the protagonist in three stages of her life (preteen, college and adult) as she discovers and reflects on aspects of her personality and secrets about her father. This production of "Fun Home," directed by Tracy Ward, marks the Bay Area premiere of the show.
It plays Thursday through May 8 at the Gateway Theatre (formerly the Eureka Theatre), at 215 Jackson St. Proof of vaccination is required, and masks must be worn in the theater. Tickets are $20-$76. Go to https://42ndstmoon.org/.
---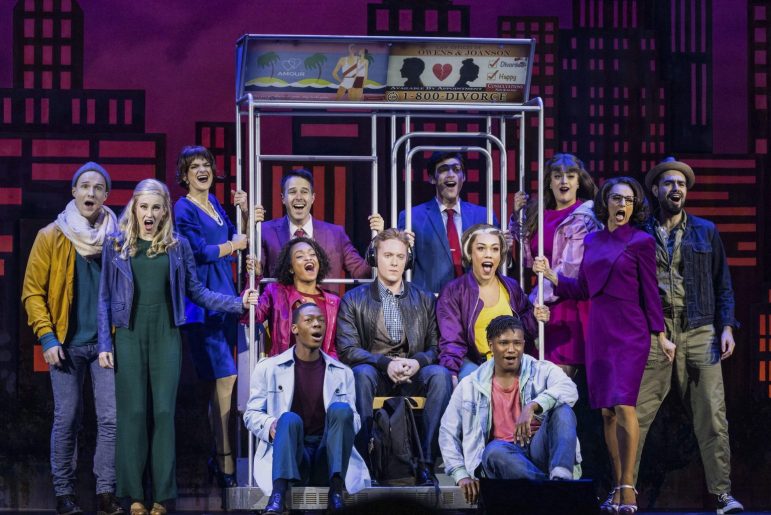 'Tootsie,' with tunes: Crossbreeding between Hollywood and Broadway has become so pervasive that we'd be hard-pressed to think of any hit film that hasn't become a musical or any blockbuster musical that hasn't been adapted for the big (or small) screen.
So it can't be surprising to anyone that "Tootsie," the popular 1982 rom-com starring Dustin Hoffman as a volatile, down-on-his-luck actor masquerading as a woman to land a role on a popular soap opera, would finally be adapted into a musical. Granted, cross-dressing and gender identity are much different issues today than when the film came out, but that didn't stop Broadway hitmaker David Yazbek ("The Full Monty," "Dirty Rotten Scoundrels") and screenwriter Robert Horn from creating "Tootsie," the musical, which premiered in 2018.
The musical was criticized as insensitive by some in the transgender community but also earned several glowing reviews praising its escapist, go-for-broke sense of humor. The Broadway show now has a national tour that comes to San Jose's Center for the Performing Arts this week in its Northern California premiere.
The short run offers six performances Thursday through Sunday. Attendees are strongly encouraged, but not required, to be vaccinated, and masks must be worn in the theater. Tickets are $38-$103. Go to https://broadwaysanjose.com/.