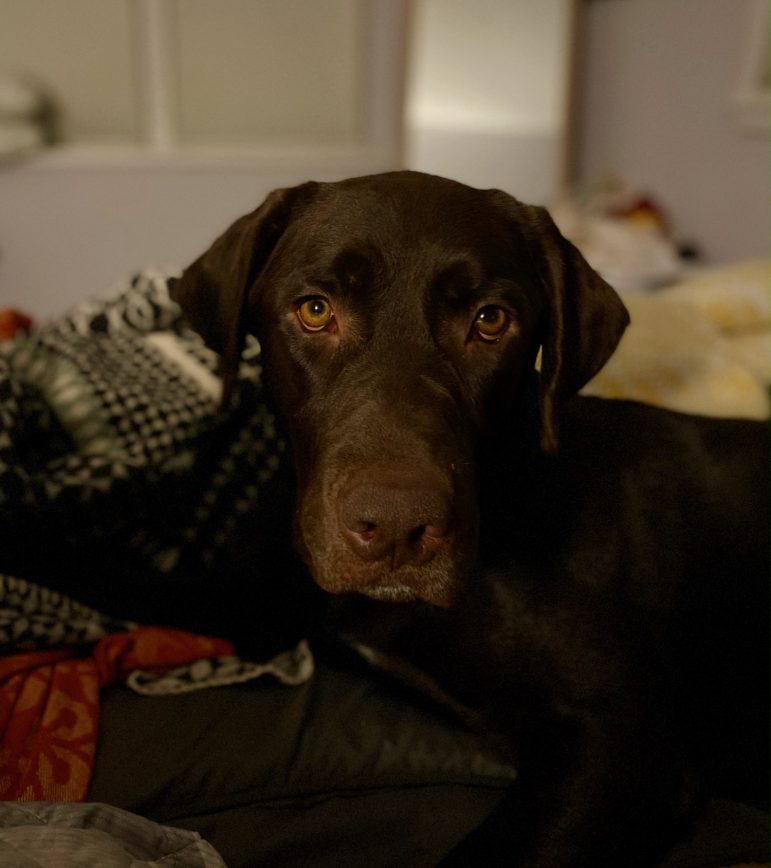 Family: Ed, Robyn, Robbie & Davis Alazraqui
Pet: Kylo
Age: 2 years
Breed: Chocolate Lab
Adoption story: We adopted Kylo November 2021 through Monterey Bay Lab Rescue. We are so blessed to have found him!
Likes: Ball, food, hanging with his family – in that order.
Dislikes: Being alone or ignored.
Interesting facts: Apparently he has the most adorably miserable howl when his people are not around. Luckily it happens very rarely.
Anything else? We lost our last dog in 2020 just shy of his 10th birthday. It took awhile to grieve, but Kylo has brought that special dog-joy back into our house and family!