A few years ago, composer Ted Hearne started thinking about where he lived in the Fort Greene neighborhood in Brooklyn, New York.
As he considered his surroundings — the paths he walked every day, the people he saw and the rapidly accelerating changes the area was undergoing — a deeper sense of the place began to emerge.
"I was thinking about the depth embedded in a place," he recently recalled, "what it takes to see different transparencies in an area — and what it takes to live with that sense of history."
"Place" was the result. Hearne's one-act oratorio, co-created with director Patricia McGregor and featuring a libretto by poet Saul Williams, explores issues of colonialism, dislocation and separation, police violence and Afrofuturism. With six vocalists and an 18-member chamber ensemble in a score that encompasses electronic music, rhythm and blues, and chamber ensemble, the show — a 2021 Pulitzer Prize nominee — makes its West Coast premiere this weekend as part of Cal Performances' 2021-2022 "Illuminations: Place and Displacement" series.
Hearne's musical gifts as a composer seem inextricably linked with his socio-political interests. Previous works have delved into significant issues of the times: In 2017, the San Francisco Opera presented his mesmerizing oratorio "The Source," based on events surrounding American whistleblower Chelsea Manning and WikiLeaks.
"Place" began as a meditation on Hearne's neighborhood, but the composer said it expanded to encompass a wider view, one that explores issues of inequality and privilege, exile and migration, displacement and gentrification.
"The word that we used at the beginning of the project was gentrification," he said. "Gentrification as we know it as a serious issue. But it's also a buzzword that papers over a lot of other things. When you start thinking about what that word means, a lot of bigger issues come to the fore.
"Saul's poetry, which is so rich in context, perfectly speaks to that, because all of those issues are in play. As we grapple with living in racial capitalism, we have to think about who is displaced when the map of a neighborhood is redrawn according to the real estate market."
Hearne said his walks in Fort Greene inspired the initial inquiry into what he calls a "musical cartography."
"I became really interested in different ways to draw a map of my neighborhood," he said. "As a musician, I saw a lot of parallels between thinking about cartography and thinking about music — what's the intention behind any musical style, gesture, pattern and what's the ancestry behind the way I play music?
"As a white person, just because I'm not conscious of that stuff doesn't mean it's not there.
And the people I was seeing, all the people I live with — I wondered what that map would look like for them, and how those maps could be expressed sonically. That's how it started, just trying to figure out a way to write a piece that would get at some of these abstract ideas."
Working with Williams and McGregor, he said, was intensely collaborative; both the poet and the director gave Hearne's abstract ideas unexpected shape.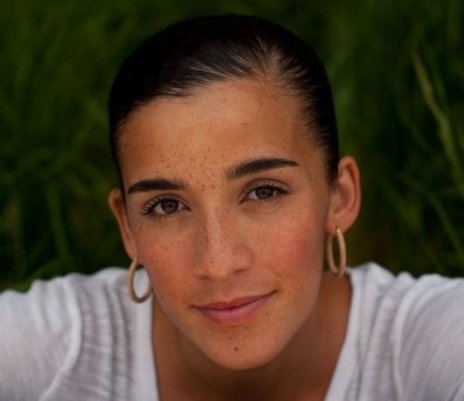 "Both of them have had a relationship with that neighborhood," he said. "We decided that the form of the piece would be that Patricia would interview me about the neighborhood, and I would write a sort of opening volley of text. I'd give that to Saul, who is one of my favorite poets, and he would write poems in response to what I wrote. He'd give that back to me, and I would set it into the piece."
It was an interesting way to work, Hearne said, one that yielded surprising results.
"Place" premiered in 2018 at the Brooklyn Academy of Music, co-commissioned by Beth Morrison Projects and the Los Angeles Philharmonic. It was slated to be performed in Los Angeles in 2020, but was postponed because of pandemic shutdowns. Hearne and his ensemble recorded it in album and video form, with musicians performing remotely from their homes. The Berkeley performance, with Hearne conducting, marks its return to the stage.
Displacement and exile have come to the fore in startling ways recently, as the Russian attacks on Ukraine have left the world watching in shock and horror.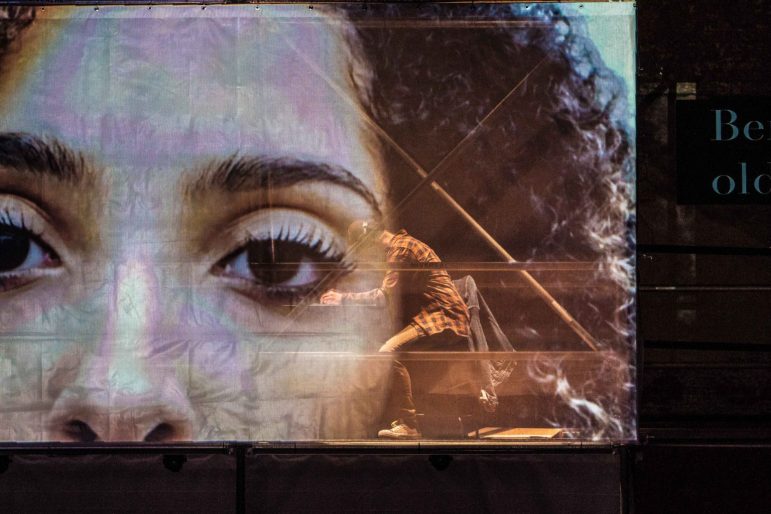 "It's devastating," Hearne said. "We're going into rehearsal seeing the news from Ukraine, and this is the first time we're putting this piece on since the pandemic. So there's a lot to reflect on.
"I think that we need art. I don't think it's the same thing as activism, and I don't know if a piece of music can do all the work. There are so many issues here; a piece of music is never going to wrap that up. But for me, the most valuable response is when there's a complexity between the music and the text — when the interaction of all the theatrical elements is allowed to swirl into a bunch of questions that help people think about it a little bit differently."
The West Coast premiere of Ted Hearne and Saul Williams' "Place" takes place at 8 p.m. Saturday at UC Berkeley's Zellerbach Hall. Tickets, $32-$82, are available at (510) 642-9988 or https://calperformances.org/.