The Highlander track teams are up and running, hoping for another successful season. The boys' squad is especially deep, with 46 athletes out, according to coach Jeanine Holmlund.
"(There are) 13 seniors on the boys," she said. "That's really good for us. And a strong group of juniors."
Senior Jack Stein is back, leading a pack of accomplished distance runners. Stein has an early-season time of four minutes, 24.27 seconds in the 1,600 meters. He also recorded a 55.86 in the 400, showing he is getting the speed work done to improve his kick. Stein was second in the North Coast Section Boys Division 4 race in cross country
Senior Cooper Downing is also back in the distances. So are juniors Christian Taylor and Parker Long, who finished 18th and 19th, respectively, in the NCS Division 4 race. Taylor has a best of 4:27.34. Sophomore Xander Schulte-Sasse should continue to improve as well.
Senior Parker Terrill set a school-record in the pole vault at 14 feet, two inches at the Clayton Valley Invitational in early March. Holmlund said he only picked up the event as a junior, adding that he has shown some interest in the decathlon. He upped his personal-best in the discus to 138-9.
"He's still working at it," she said. "Parker can do every event."
She added that he'll need to keep vaulting higher and higher if he wants a shot at the California Interscholastic Federation championships at the end of May.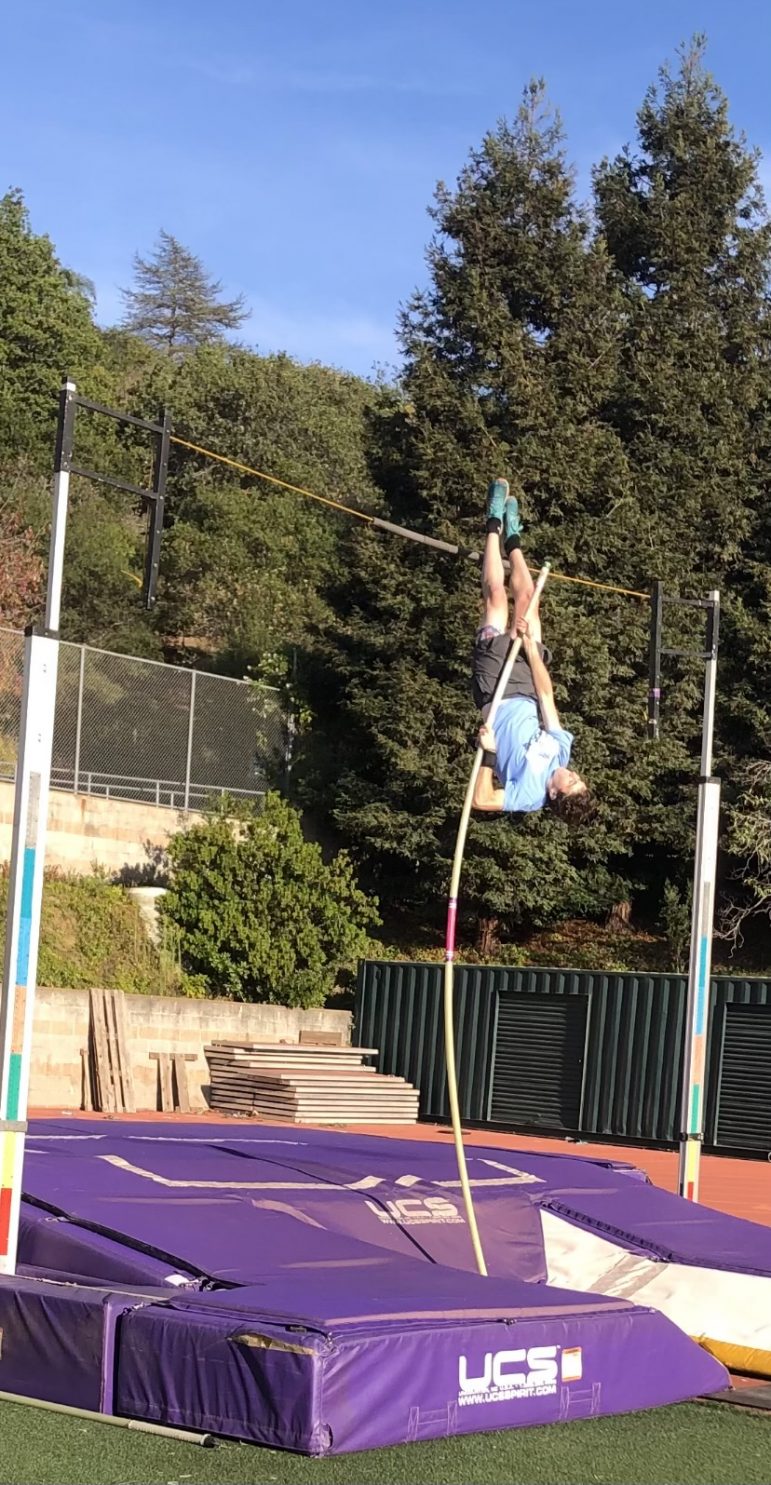 "There's lots of 14s," she said. "You've got to be up at 15s and 16s to go to state."
Junior Connor Kim has cleared 11-0 in the pole vault.
Senior Luke Alban is the top early-season sprinter, running 12.00 in the 100. Senior Quincy Munyan is another experienced sprinter.
Junior Matthew Riordan has an 18-7 ½ long jump in the early going.
The girls' team doesn't have quite the numbers the boys does, but there are several terrific athletes at the top. Senior Ellie Black will anchor the distances. She has run a 5:16.11 already on the books in the 1600 meters, and should continue to drop that time. She had a best last year of 5:40.51, so she has already made great strides.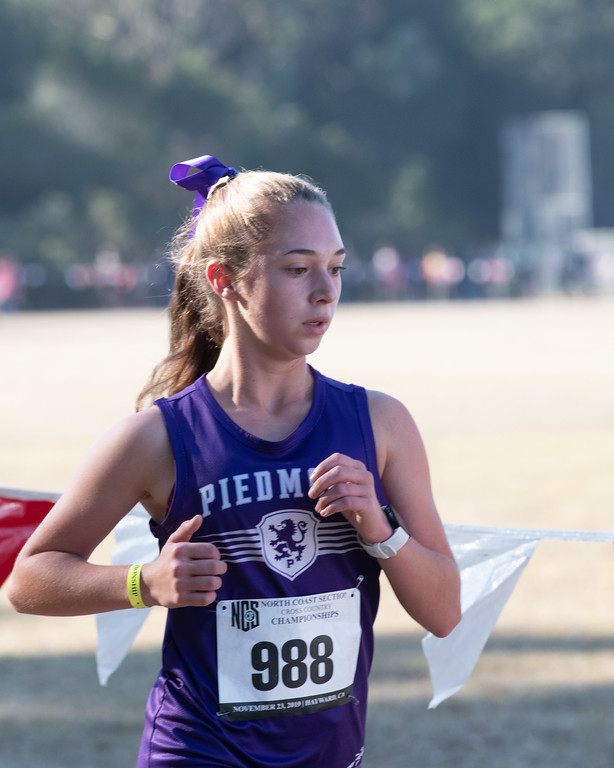 Freshman Ella Yasar announced her presence with authority with a time of 53.64 in the 300 hurdles. Sophomore Breah Bell is a versatile athlete with a best of 13.50 in the 100 and 14-8 in the long jump. The latter was a PR by over a foot.
Junior Brie Sotelo leads a deep group of throwers. She has a best of 26-2 so far. Senior Sara Govert has gone 24-5 ½. Senior Ana Romanczuk has just started throwing.
Holmlund said she doesn't know how the team will stack up in West Alameda County Conference competition, but thinks the boys should do really well. The lack of depth for the girls might hurt them in the dual meets.
"We really want to see improvement from everyone," Holmlund said. "What I always try to stress with the kids is that everyone has the potential to improve. We will have runners going to NCS. Were going to have some Meet of Champions runners this year too."