The Highlander swim teams have some very talented swimmers at the top of the depth chart. The relay teams look solid as well, leading to optimism for a successful 2022 season.
Junior Simon Lins is the top swimmer back. He has committed to swim at the University of Virginia. He'll compete in the 50- and 100-yard freestyle, as well as the 100 backstroke and 100 butterfly. He's a talented swimmer, of course, but Piedmont coach Colby Price said he also has a terrific work ethic.
"He trains very diligently," Price said. "He lifts weights outside. He does cardio. All the things you want someone to do outside of the pool."
"Simon is pretty much a shoe-in to go to state this year, which is exciting."
Lins opened his season with a 21.30-second time in the 50 freestyle on March 3 in a multi-team meet. That was good enough to win by over two seconds. Lins won the 100 backstroke in 56.06 – this time winning by over three seconds. He also swam legs on two winning relay teams.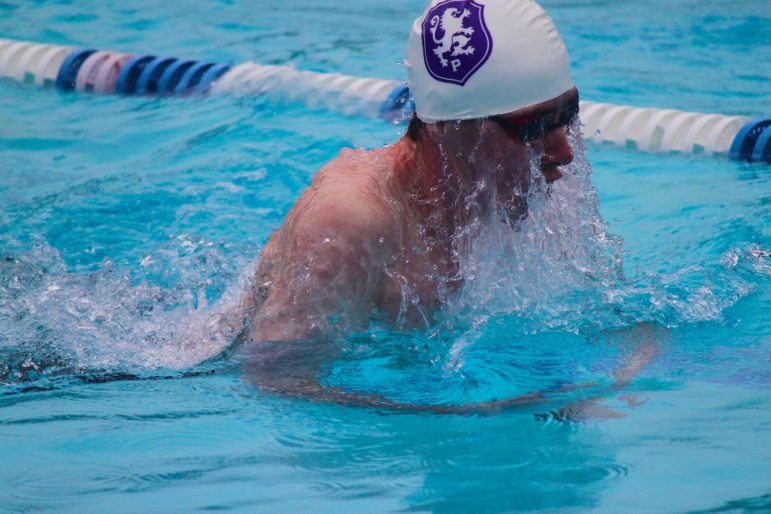 Junior Ryan Stokes is the other top swimmer on the boys team. He's particularly strong on the 100 breaststroke.
Stokes joined Lins on the two first play relays in the March 3 meet. He swam second in the 100 breaststroke in 1:06.69 and third in the 200 freestyle in 2:02.80.
The Highlanders' A relay team will be Lins and Stokes, joined by sophomore Tom Rolefson, freshman Evan Byun or junior Farris Saffouri, according to Price.
"Those are definitely our five fastest boys right now," Price said. "Those are our star group."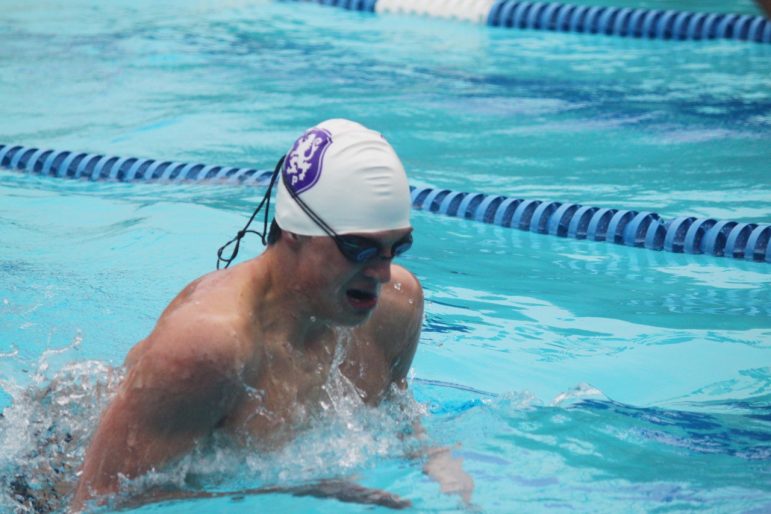 The girls team has terrific numbers, giving them depth along with some talent at the top. Senior Kate Aubrecht is an all-around talent, according to Price.
"She's pretty much good at everything," he said. "She's a really good swimmer through and through."
Sophomore Josie Oesterer is another versatile swimmer. She'll do the 50, 100 and 200 freestyle.
Junior Sonja ten Grotenhuis is the daughter of Head-Royce coach Dirk ten Grotenhuis.
"She has been training very hard for a very long time," Price said. "This year, I think she's going to really show off the work that she has been putting in."
Ten Grotenhuis took third in the 100 backstroke at the March 3 meet in 1:08.11 and fifth in the 200 individual medley in 2:31.49. She also swam legs on the second place 200 medley and 400 freestyle relays.
Sophomore Taylor Rolefson is a butterfly and backstroke swimmer. She took second in the 200 freestyle (2:04.86) and 100 butterfly (1:04.44), as well as swimming on the same relays as ten Grotenhuis.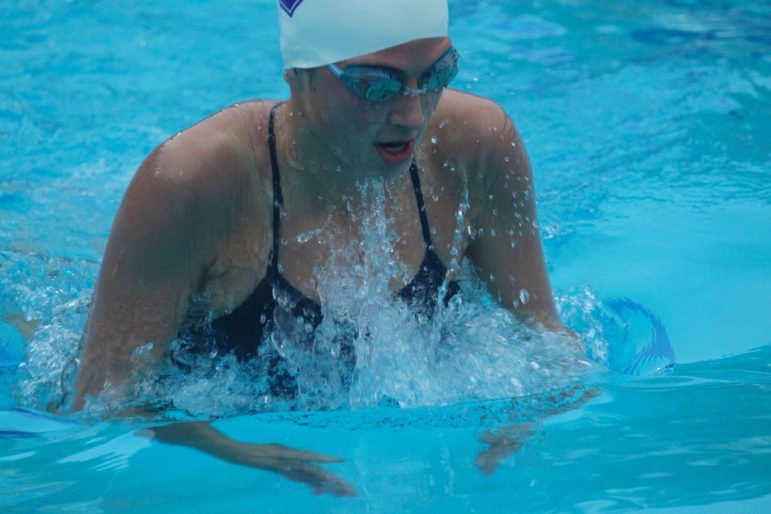 Freshman Maddie Payne had an excellent debut, finishing second in the 50 freestyle in 27.56, then taking third in the 100 breaststroke in 1:19.53. She also swam legs on the 200 medley and 400 freestyle relays.
Freshman Tyler Decany was the fourth on the 200 medley relay. She was third in the 100 butterfly in 1:13.90 and second in the 500 freestyle in 6:25.14. She also swam a leg on the second-place 200 freestyle relay.
Juniors Emily Fitzgerald and Shelby Cavanaugh, along with senior Sophia Ware, round out the second relay pool.
Price said the Highlanders will be strong compared to similar-sized schools, but might have trouble with the bigger schools in the West Alameda County Conference – Alameda, Berkeley and Castro Valley.
"Those three teams are very difficult for us to beat because they are so large," he said.
The relay teams should be candidates to make it through league. So should Lins.
"It's going to be exciting for him," Price said.
Photos by George White