The Highlanders recorded a pair of wins, beating San Leandro 7-1 on March 15 and defeating St. Patrick-St. Vincent-Vallejo 8-5 on March 19.
Morgan Hunt was the offensive star of the week, getting two hits in each game. Isabella Epstein went the distance in both games for the wins.
Against visiting San Leandro, the Highlanders went up 1-0 in the bottom of the second. Hunt singled in Epstein, who had reached on an error.
A three-run third gave Piedmont control of the game. Annabel Castronovo led off with a walk and Chiara Lundin doubled her to third. Angelina Wu tried to bunt in a run, but Castronovo was thrown out at the plate. Miya Fujimoto then hit a ball that led to two errors and brought in two runs. Gretchen Gerhady followed with a sacrifice fly and it was 4-0.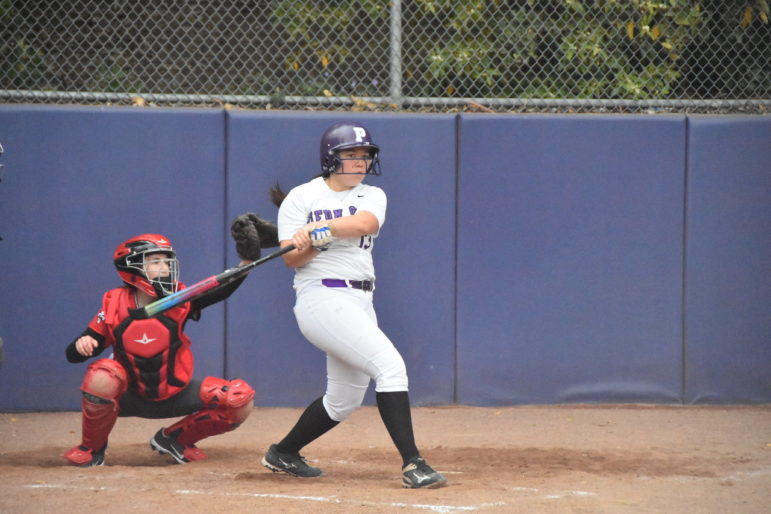 Gisele Tinoco singled in a run for the Pirates in the top of the fourth. Piedmont got that right back in the bottom of the inning. The Highlanders loaded the bases with one out, and when Wu reached on another San Leandro error, Leah Bell scored.
Fujimoto singled in a run in the sixth, and Lundin scored the final run on a steal of home.
Epstein allowed the one run on three hits, struck out 11 and walked one.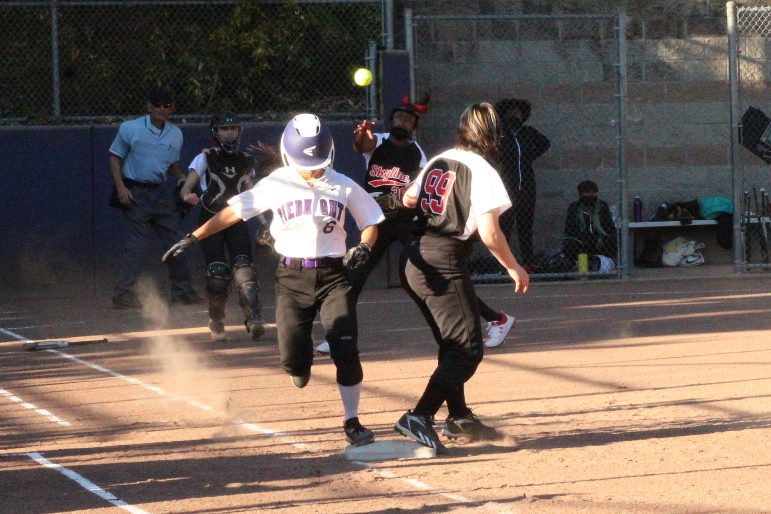 In the other game, St. Patrick-St. Vincent took a 1-0 lead at Piedmont when Justine Obenchain doubled and eventually scored on an error. The Highlanders responded with a five-run second. Hunt led off with a homer to tie it up. Gerhardy, Castronovo and Epstein followed with back-to-back-to-back doubles to put Piedmont up 3-1.
Two outs later, Wu singled in Epstein. An error on a ball hit by Bell brought Wu around to score.
Sophia Hughes singled in a run for the Bruins in the top of the third. Then, St. Patrick-St. Vincent tied it up in the fifth. Epstein surrendered a pair of walks to start the inning, and with one out, Vanessa Leon singled to load the bases.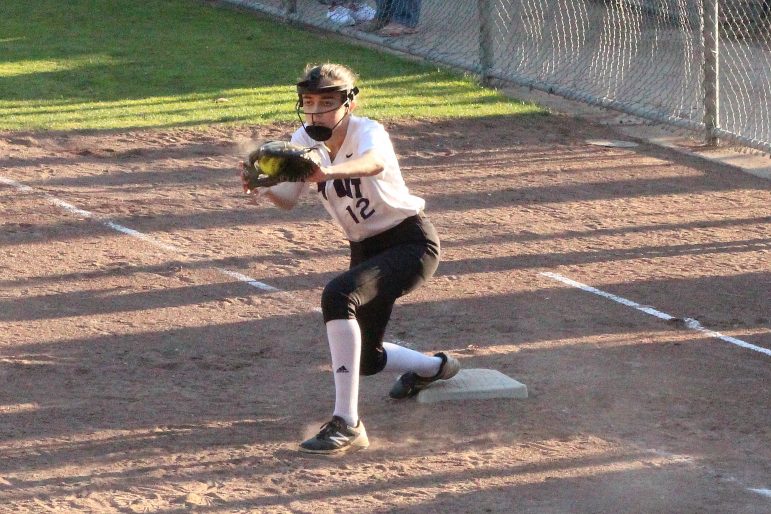 Haylee Jones singled in two runs. Marcella Cardona singled in the tying run. But Epstein escaped the jam, getting Sierra Bermudez on a pop out and striking out pinch-hitter Xiara Antonio.
Piedmont jumped back on top in the bottom of the fifth. Gerhardy led off by getting hit by a pitch and Castronovo walked. Epstein then singled in Gerhardy. Hailey Ronen followed with an RBI-single to make it 7-5.
Ginger Gardner reached on an error with Hunt scoring in the sixth to complete the scoring.
Epstein allowed the five runs (four earned) on seven hits with 10 strikeouts and three walks. Hunt, Gerhardy and Epstein each had two hits.
Photos by Damin Esper