Highlander starter Annabel Castronovo pitched an excellent game, but it wasn't enough as Piedmont fell to visiting Skyline 1-0 on March 11.
Castronovo went the distance, allowing just one run on three hits and striking out five. But the Titans' Riley Norman was just a little better, throwing a four-hit shutout and striking out 15.
"I was happy with my pitching," Castronovo said. "It has been a while since I pitched. But I think I did a good job."
Castronovo is Piedmont's No. 2 starter and was making her first start of the season.
"My changeup was working well," she said. "I think I just needed to work a little more on placement. And our defense did really well and I'm grateful for that."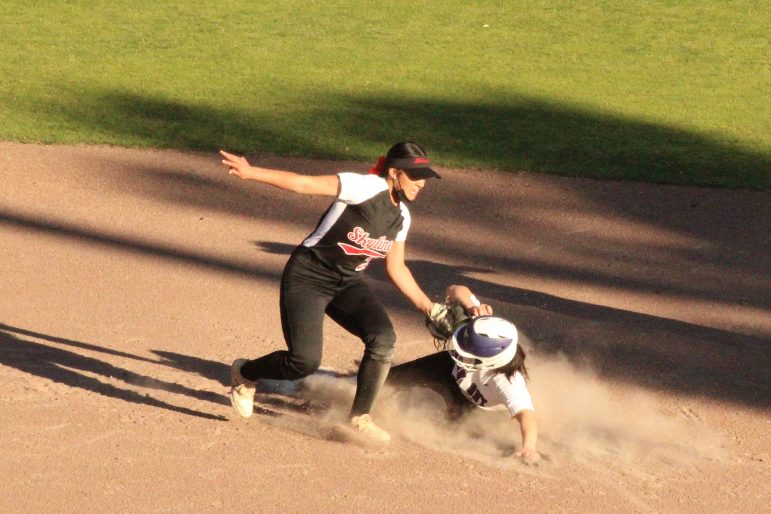 Skyline got the game's only run with a two-out rally in the top of the third. Eta Lauti and Norman reached on consecutive infield singles. Olive Tisdell Tankersley then singled to center to drive in Lauti.
Castronovo was lights out the rest of the way, retiring 12 of the final 13 batters she faced.
Meantime, the Highlanders offense struggled to put the ball in play against Norman, a talented first year. Piedmont's best opportunity came in the bottom of the third, when they put two on with one out after singles by Julia Banuelos and Angelina Wu. But Leah Bell struck out and Miya Fujimoto grounded out to end the threat.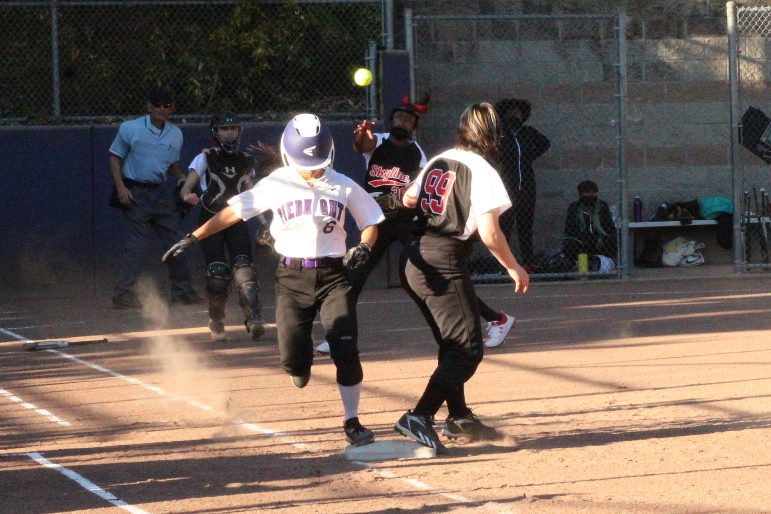 In the sixth, Piedmont got two on with two out thanks to a walk to Chiara Lundin and Gretchen Gerhardy reaching on an error. Castronovo took a third strike to end the inning.
Banuelos was the offensive standout for the Highlanders, reaching all three times on two singles and a walk.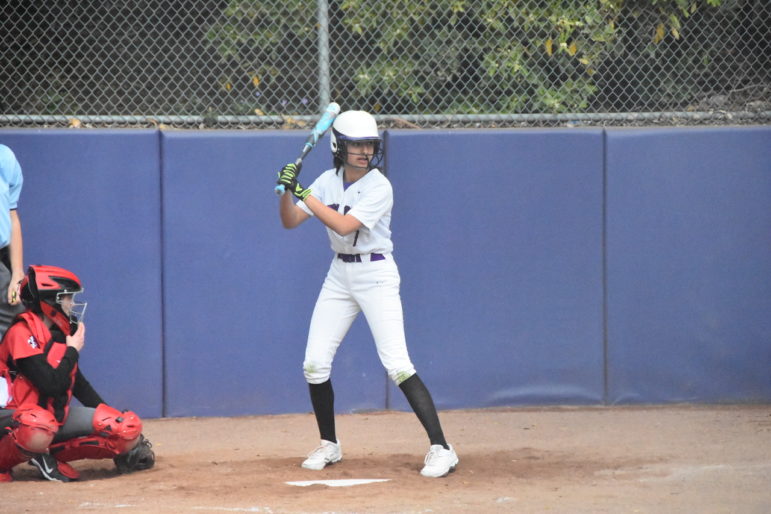 "Julia was the only one who made adjustments and went up there with plate discipline," Piedmont coach Gene Denard said. "She laid off the high balls, she didn't chase the drop balls in the dirt and she waited for her pitch. And in return, she got two solid hits and a walk."
Added Castronovo, "Our bats didn't show up today, but they have before and we can do it again."
The Highlanders are now 2-2 on the season, while the Titans were playing their first game. Denard said Piedmont needs to lift up its offense.
"We are known for having big bats that can hit, but on days like this we have to execute," he said. "If we're not bunting, slapping properly and chasing bad pitches, we're going to struggle like we did today."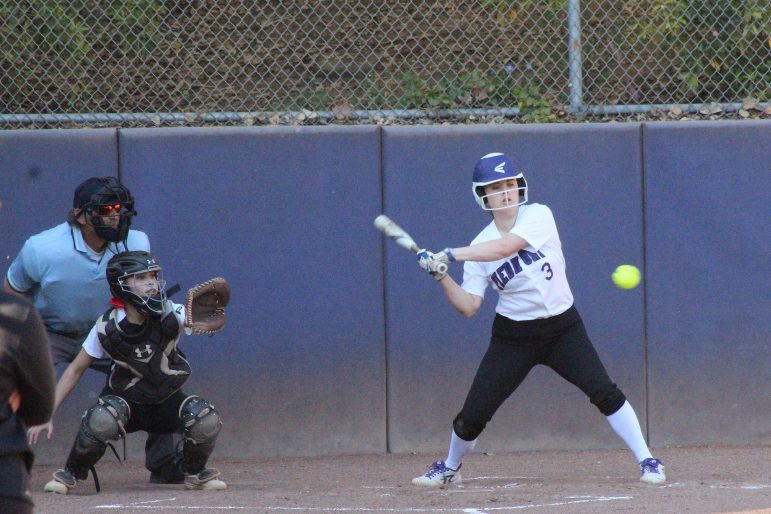 On March 8, Piedmont got its second win of the year, 7-4 over host St. Helena. Lundin went 2-for-4 with a walk, an RBI and a run scored. Bell went 1-for-2 with three walks and two runs scored. Isabella Epstein went the distance, allowing six hits and striking out eight with three walks.
The Highlanders broke a 2-2 tie with a three-run top of the fourth. Bell drew a one-out walk and came around to score on an error on a ball hit by Banuelos. Fujimoto walked. Another error allowed Banuelos and Fujimoto to score. Epstein and Hilary Ronen drew bases-loaded walks in the sixth to drive in runs.
On March 4, Piedmont fell to Bishop O'Dowd, 7-5. The Highlanders got out to an early lead with a three-run top of the first. Lundin had a triple in the rally.
But the Dragons got two in the fourth, two in the fifth and three in the sixth to win the game. Alana Berger-Moodie had a two-run homer for Bishop O'Dowd.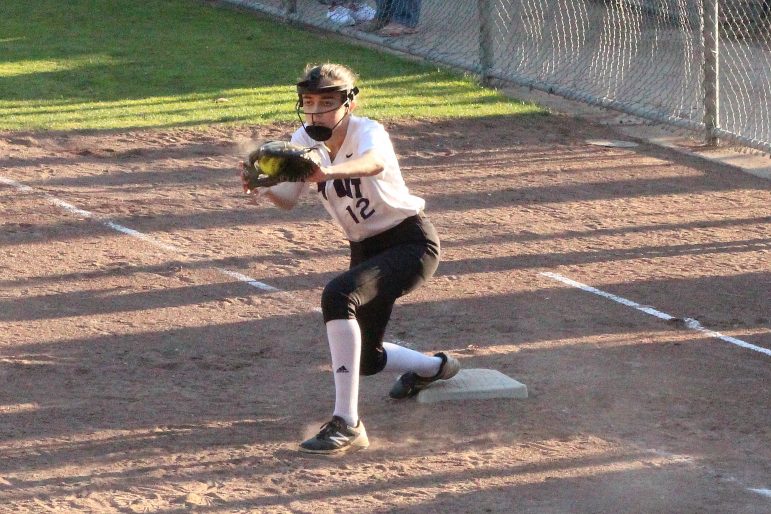 Piedmont opened the season with a 14-6 win over Acalanes on March 3. Lundin hit a three-run home run in the first to get the Highlanders going.
Photos by Damin Esper