The Highlanders fell 16-5 at San Marin-Novato on March 26. Katharine Kinne had three goals to lead the Highlanders, who fell to 2-7 on the year.
Kayla Carpenter, Natalie Buerger, and Siena Escandon-Capanna each scored three goals for San Marin (7-4).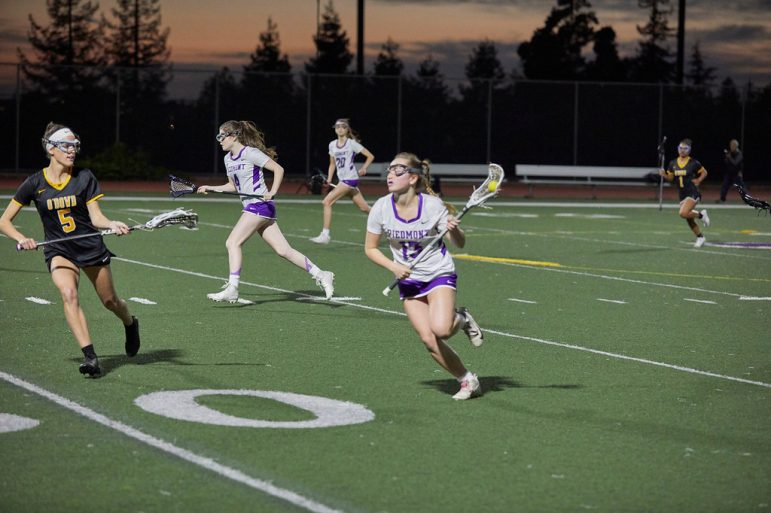 On March 25, Piedmont beat Washington-Fremont, 15-0. Orla Cohen and Chloe Graham each had three goals and one assist. Friedie Schickedanz added two goals for Piedmont, which played a large swath of its roster in the game.
On March 22, Piedmont fell at Amador Valley, 19-5. Kinne again had three goals for the Highlanders. Celeste Murphy had five goals for Amador Valley, and Paige Morgan added three.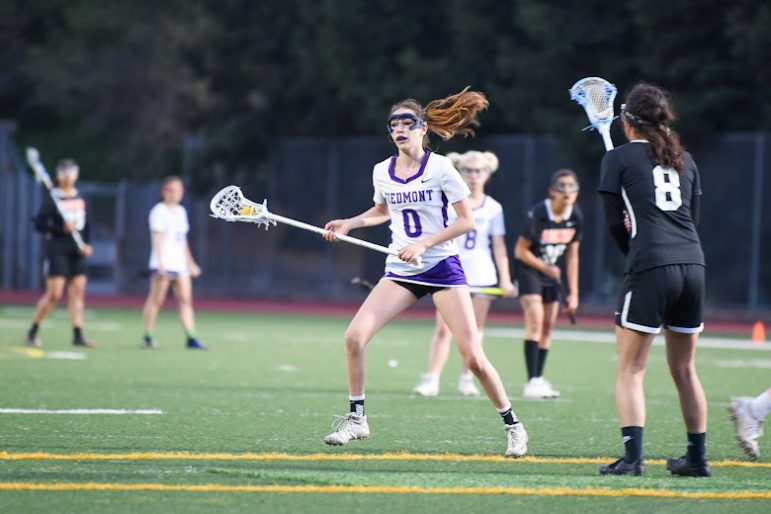 Piedmont fell to Bishop O'Dowd in an exciting rivalry match at home on March 19. The Dragons prevailed 7-6. Many of the players on both teams played together in the Skyline Lacrosse Club.
Elizabeth Ethington scored three goals and added an assist to lead the Highlanders. Not only did she play for Skyline, she also coaches a team of younger girls. They came to the match, and afterwards Ethington posed for pictures with them.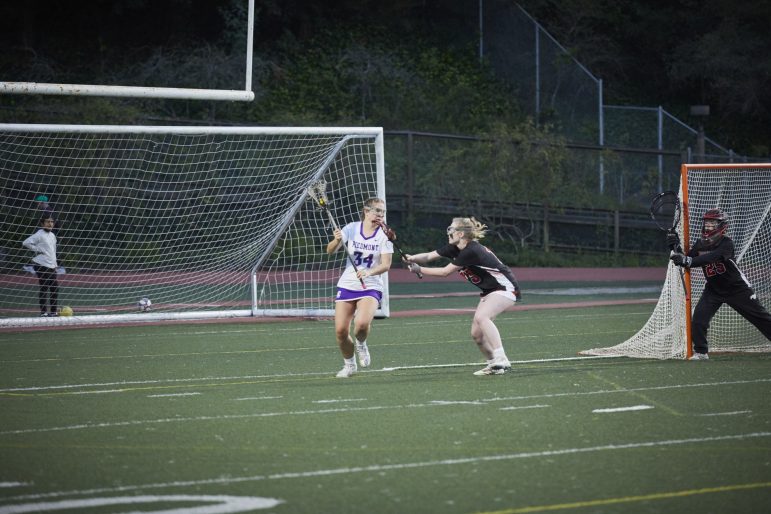 "It was really sweet to have them come out," Ethington said. "They said they were going to come out and it was really cute to have them there cheering me on. I started last year and I coached a lot of those girls part-time and a few of them full-time, and then this year a bunch of them moved up and so I coach them two times a week with games on weekends. They're 11 and 12. It's super-fun."
She added that she started playing lacrosse at about that age.
"It's been really full circle coming back and coaching," she said.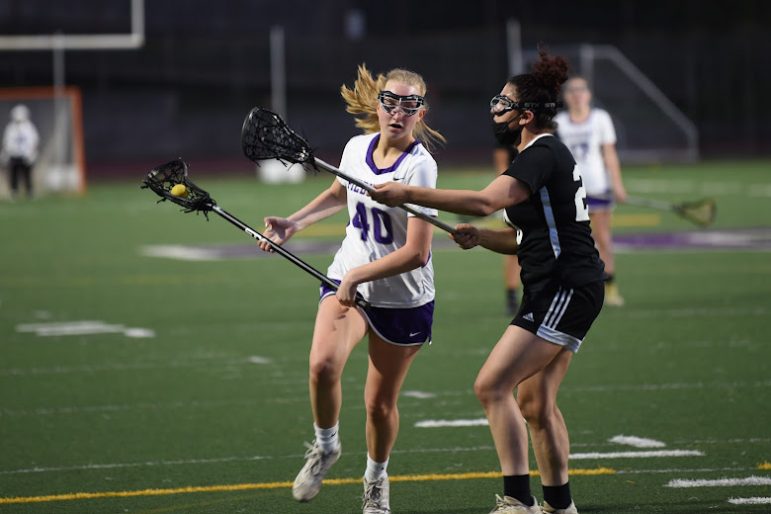 As for playing some of her former teammates, "I grew up playing with them and (Allison Ames)'s mom was our coach. I've known them for as long as I've been playing, so it's always kind of fun to be playing against them."
Lucia Yu, another Skyline alum, scored three goals to lead Bishop O'Dowd. The freshman speedster scored the first two goals of the game to give the Dragons a 2-0 lead.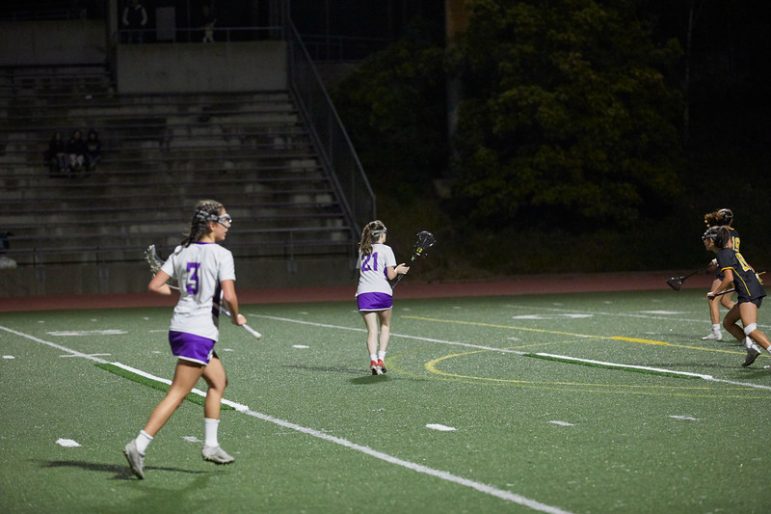 Piedmont was never able to get the lead, but had chances in the second half to tie the score. O'Dowd always seemed to get the key goal, however. Yu scored with five minutes, 37 seconds left to put the Dragons up 7-5. Ethington answered with a goal with 1:18 to go to make it 7-6, but that was the end of the scoring.
Photos by Brian Mahany and Todd Marshburn