The Highlanders got their first win of the season at Dougherty Valley, 13-11, on March 11. The Highlanders then fell at home to a speedy Monte Vista team on March 15, 10-4.
Piedmont is now 1-4 on the season.
Katherine Kinne scored six goals and had two assists in the win over Dougherty Valley. Molly Ashton added three goals and an assist.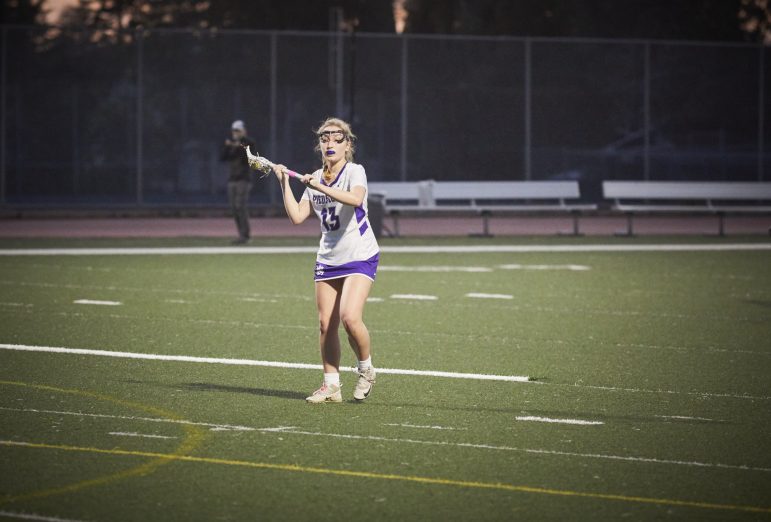 "We were willing to take time and be patient," Kinne said. "We had a lot of patience in that game. We weren't rushing, we weren't trying to get the shot off too fast. If the pass wasn't there, it wasn't there. We just worked it around until it was. It made some really beautiful plays."
Elizabeth Ethington, who scored two goals in the game, said, "the number one thing was the draw control. We've been struggling on the draws because we lost our draw-takers from last year. That was the number one thing that really came together. We were able to settle it on the offense and get the ball around."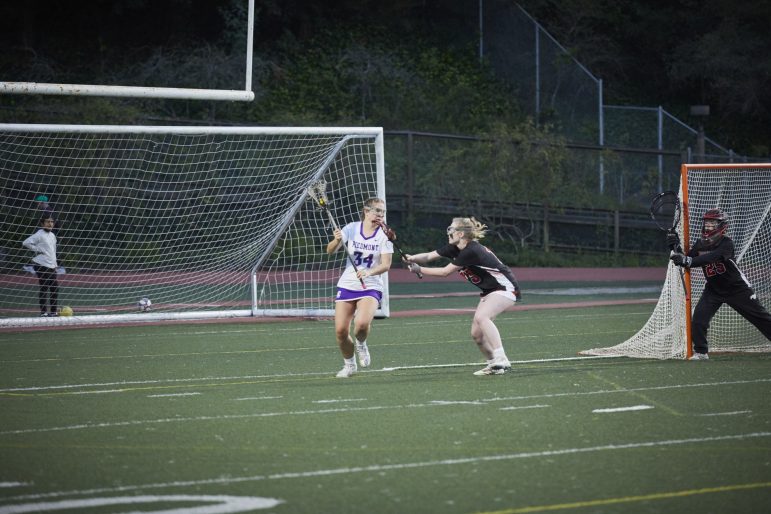 Piedmont returned home for the match against Monte Vista. The Mustangs went up early 2-0, but Piedmont tied the score on goals by Audrey Mahany and Ethington.
However, April Bryant scored the next two goals for Monte Vista, giving the Mustangs the lead for good. She finished with four goals on the night.
Ethington set up Kinne for a goal to make it 4-3 with four minutes, 41 seconds to go in the half. Ella Demaschino scored for Monte Vista with just over two minutes to go, and it was 5-3 at halftime.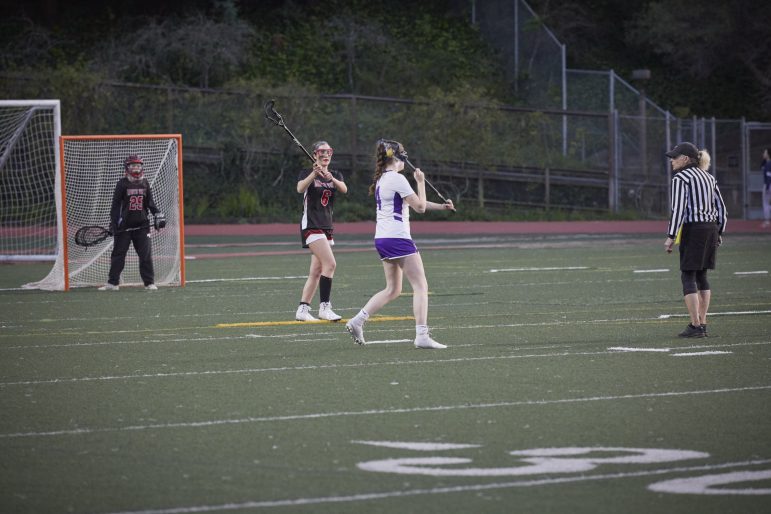 Piedmont just couldn't generate consistent offense in the second half as the Mustangs pulled away. Demaschino and Bryant each scored to make it 7-3. Ethington responded with a second goal with 16:57 remaining to make it 7-4, but that's as close as the Highlanders got. Madeline Geernaert set up Demaschino and Bryant for goals, and Demaschino scored her fourth goal with 7:01 left to close the scoring.
"I thought we brought a lot of energy at the beginning and it felt super evenly-matched," Ethington said. "In the second half we still had a lot of the energy, but we were forgetting to use the technique part of it and the skills and lax IQ that we had."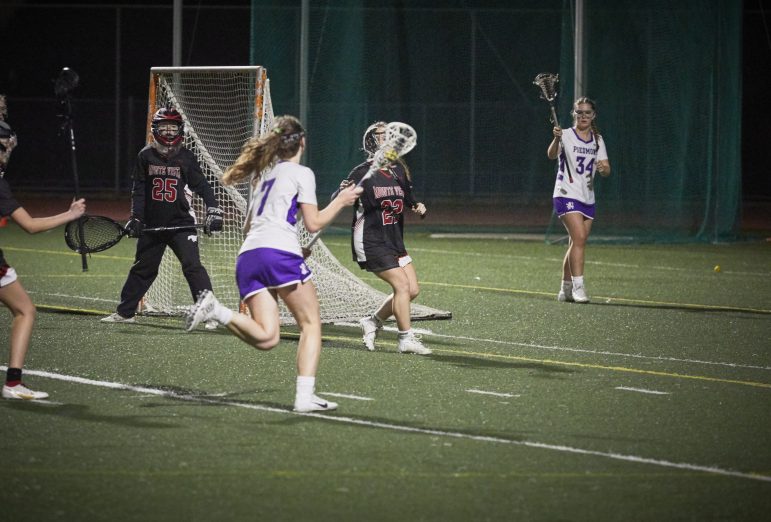 Said Kinne, "We came out with that fire we had in the last game. There were things that we just need to work on. We can always get better. We just need to work on those skills."
Two things seemed to cost the Highlanders against Monte Vista: Some poor ball-handling at times and the speed of some of the Mustangs. Piedmont coach Carlton Chan said his team is improving at staying with opponents.
"If you look at Game 1 to now, Game 1 they would have blown past us," Chan said. "In this game, our defenders are coming back and hitting the hole and setting up and not giving them the easy score. Against Cal High, against some of the teams we played early on, it was drive and then score. So at the very least we're making them work for it. There are a ton of speedier teams, but we're playing progressively smarter and getting our defense back earlier."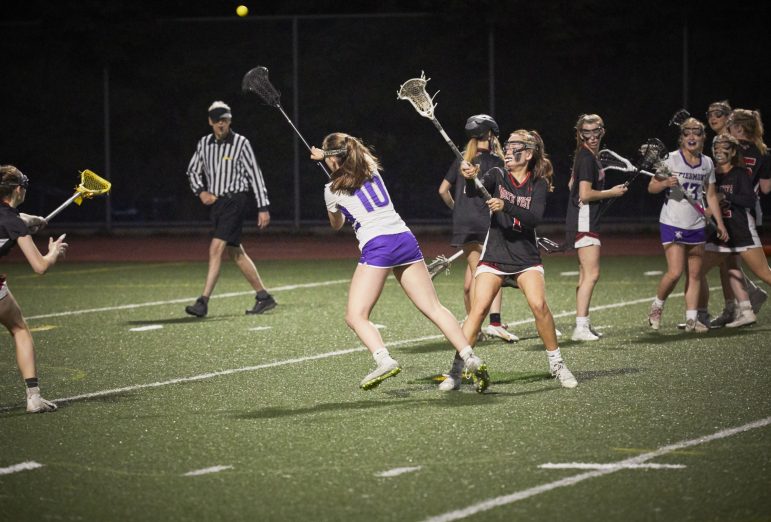 Piedmont opened the season on March 4 at California, falling 14-2. Kinne and Ethington – two of the captains – scored the goals for the Highlanders.
The next night, Piedmont fell on the road to a strong Redwood team, 17-4. Ethington had three goals and Mahany one. On March 8, Marin Catholic recorded a 20-4 win at Piedmont. Katherine Hautau scored six goals for the Wildcats. The Highlanders got two goals from Kinne.
Photos by Brian Mahany and Todd Marshburn