On Sunday, March 6, the congregation of Piedmont Community Church overwhelmingly voted to call Dr. Steve Schibsted as their new Senior Pastor.
The vote came after Schibsted served 14 months as Transitional Pastor, following Dr. William McNabb, who retired September 2020 after 18 years of service.
A Pastor Nominating Committee was commissioned by the Board of Trustees in August of 2021 to conduct a search. The committee of eight church members was chaired by Eric Behrens and Zookie Todd.
Following research and deliberations, the committee unanimously recommended to the Board of Trustees that Steve Schibsted become the Senior Pastor. The Board concurred and formally nominated Schibsted. His election eliminates a source of uncertainty about the future and enables the church to build on the momentum created over the last year.
"I want to thank Piedmont Church for their confidence," Schibsted said. "I will do the very best that I can by God's grace. Let's get to work!"
---
Piedmont Church hosts Treasures Sale this weekend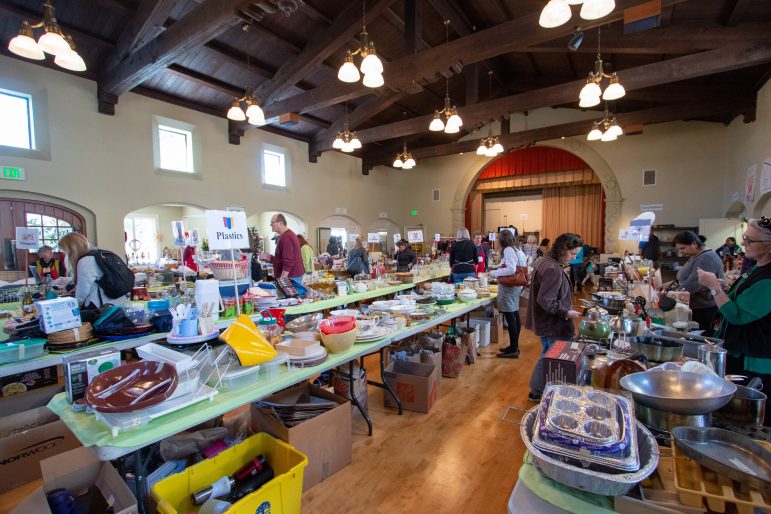 Come to this important sale and leave with treasures ranging from furniture, linens, housewares, toys, jewelry, china, silver, crafts, sports items, art, garden supplies and much more.
The Piedmont Community Church Treasures Sale raises funds for the Youth Mexico Service trip. Students and adults build houses for the poorest of the poor in Tijuana. These students forego a typical spring break vacation to serve others who are less fortunate.
WHEN
The sale runs Saturday, 9 a.m. – 3 p.m. and Sunday, 9 a.m. – 2 p.m.
to donate
Donated items to sell are being accepted through March 9, 10 a.m. – 4 p.m.
---
Piedmont Community Church is an engaged, inclusive, interdenominational faith community. Our community extends to the broader East Bay and San Francisco. No matter your age, race, status, background or sexual orientation we invite you to come and see what God is doing here.

For more information about Piedmont Community Church, visit PiedmontChurch.org