The Highlanders won their first two games of the 2022 season, beating Alameda in four sets on March 8, and sweeping Tennyson on March 10.
"What a game," coach Mariah Cardenas said after the opener against Alameda. "Definitely heart racing. The strategy for the game is always to test out the libero, we want to establish who we can target in the back row. The boys did a great job serving tough, I always tell them that serve and serve-receive are the "bread and butter" of the game."
Piedmont defeated the Hornets, 25-23, 25-20, 16-25, 27-25.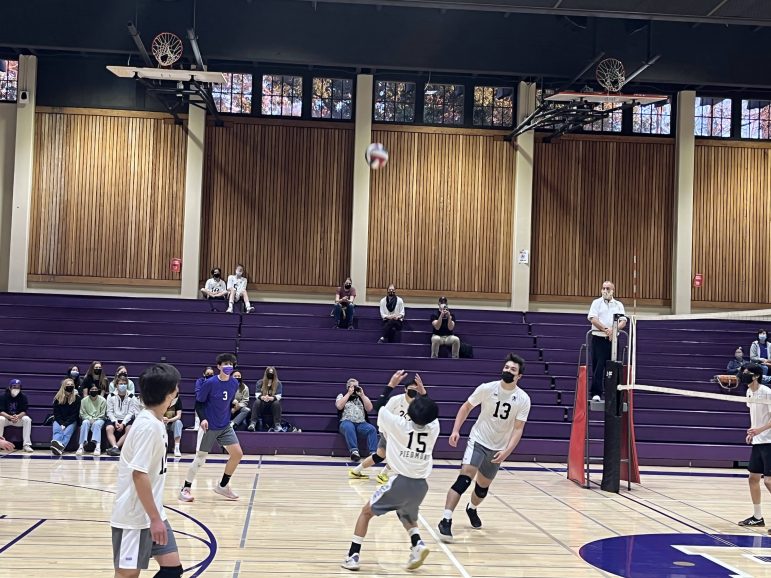 Cardenas said she told her hitters to be aggressive in order to "tool the block."
"Swing high to get over the blockers on the other side and reach for hands so if the ball does go out at least the opponent touched the ball, which would lead to it being our point. "
She also said she wanted her team to feed middle blocker Mason Kimball.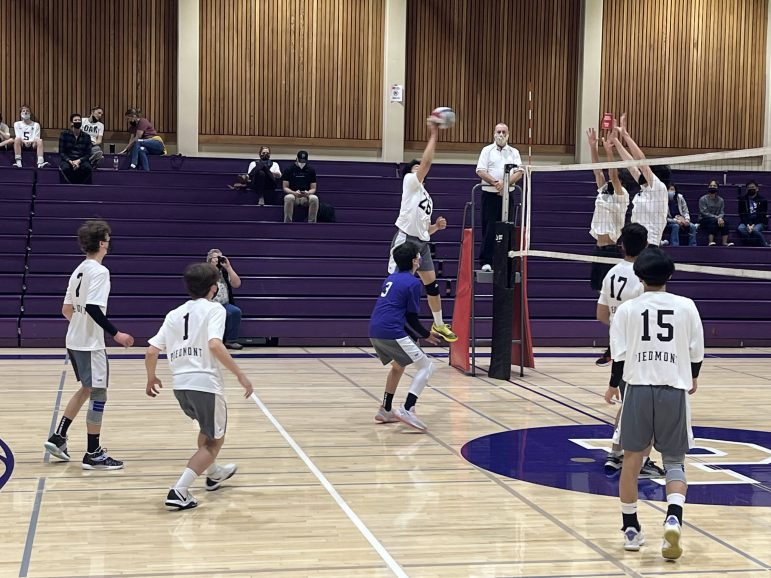 "Shunji (Higashi) did an amazing job setting and helping the boys finish each set," Cardenas said. "Wilson (Wong) and John (Champion) were big-time hitters. Brayden (Day), our libero, did amazing. Brayden ran the defense in our back row with great serve receive passes and coverage. I'm so proud of them and how they started this season strong."
Two days later, the Highlanders defeated Tennyson, 25-18, 25-22, 25-15. Cardenas said her team took a little while to "get into the rhythm of the game."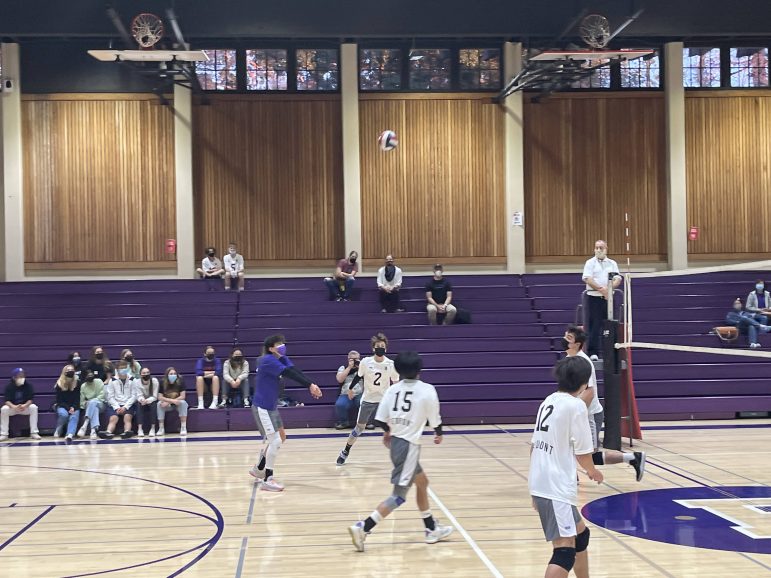 "Although we struggled against Tennyson, the boys still found a way to finish each set and get the job done in three sets," Cardenas said. "I am currently trying to instill in these athletes the importance of covering the hitter and communicating what they see is open on the other side of the net. The players not hitting the ball need to pay attention and inform the hitter what they see as a point opportunity for us. Should the hitter swing down-line? Crosscourt angle? Tip shot? By applying this small tactic, gaining points will be simpler."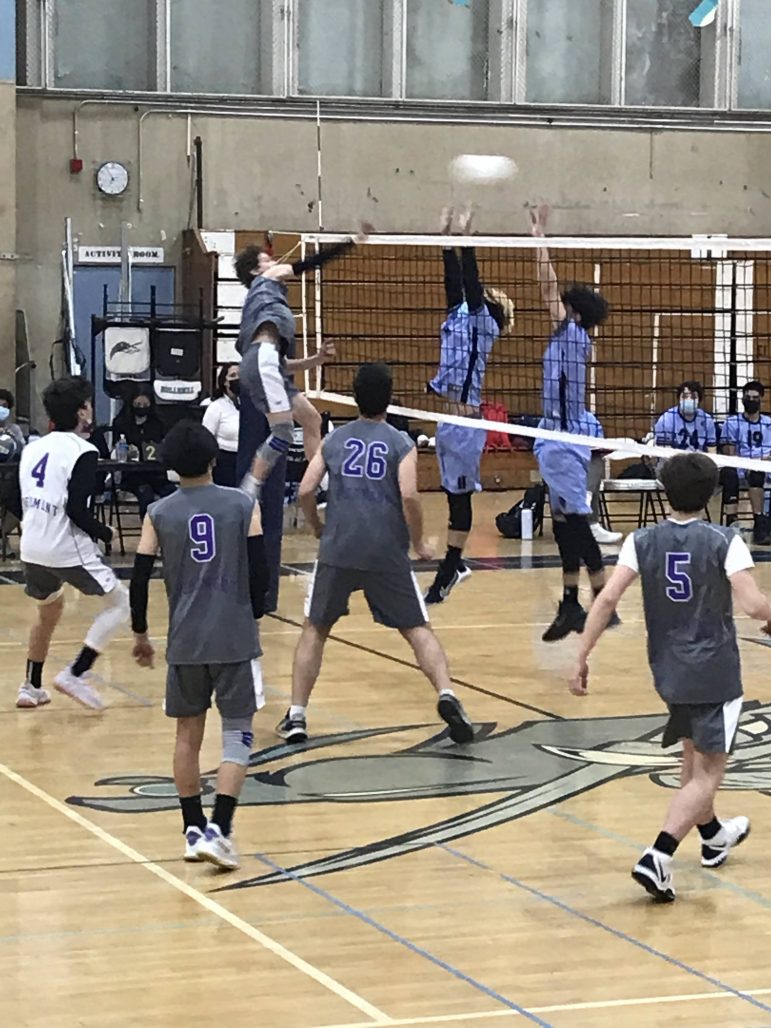 Team captain Wong said the team is better at hitting this year.
"Our hitting has really leveled up this year," he said. "As outside hitters, John and I are the main offensive options and we can now run a wide variety of attacks. With more time to sync up with setter Shunji, we'll be able to really put the ball away quickly. Opposite hitter Owen (Kelly) has really built up skills and consistency over the summer and club seasons and is our defensive blocking weapon."
Photos by Erin Callaghan and Andrew Champion