Charlie Lambert returned to his place atop the Highlander tennis ladder, and although he dropped his match, the Highlanders cruised to a 6-1 victory at Castro Valley on March 15.
Lambert had been out with back problems since playing in the season opening match against San Ramon Valley on February 17. He missed five matches in the interim.
In his return, Lambert fell to Castro Valley's Ethan Fanh, 6-2, 6-1. Piedmont assistant coach Corey Reich said Lambert was still missing his big serve in the match.
Lenni Burchardt returned to his No. 2 slot after capably filling in for Lambert at No. 1. He beat the Trojans' Andrew Lottich, 6-0, 6-2.
"He destroyed a fantastic opponent, Andrew Lottich, who has been a thorn in Piedmont's side for years," Reich said.
At No. 3 singles, the Highlanders Ben Breber defeated Victor Kingdinger, 6-3, 7-5.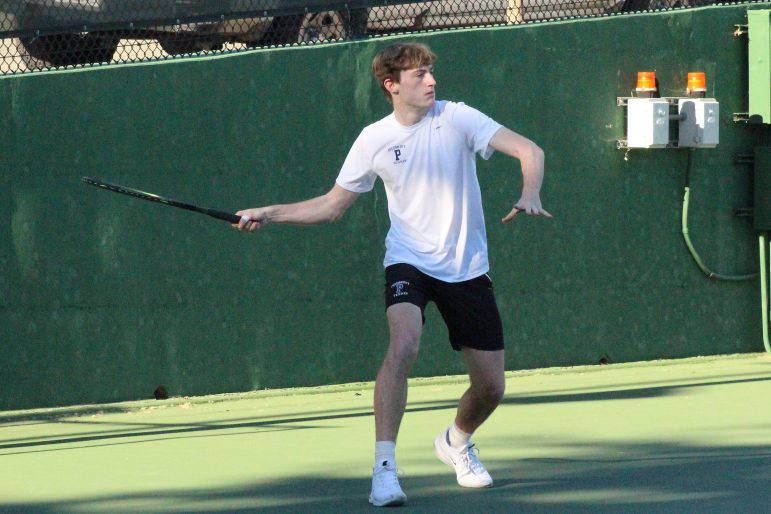 "Ben struggled a little bit against a deceptively tricky opponent and overcame early deficits in both sets to win in straights," Reich said.
Monte Imburg beat Keenan Shirley in the No. 4 match, 6-3, 6-1.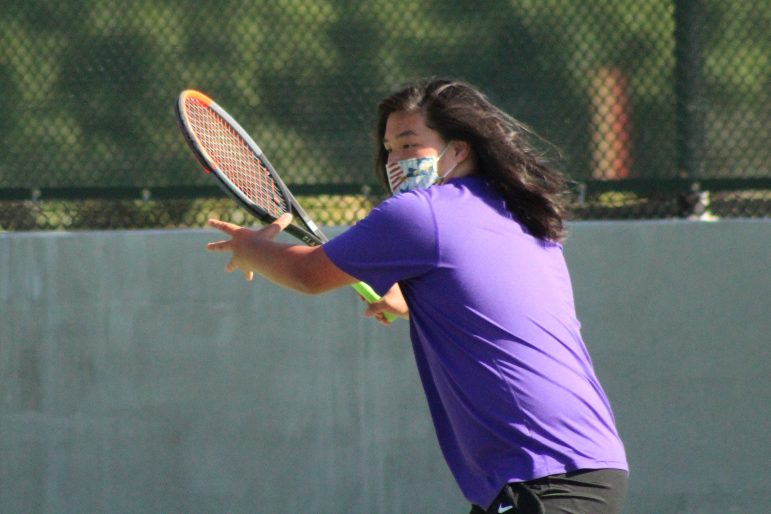 Charlie Olcott and Kai Baudendistel downed Josh Kuwana and Ayden Lui in the No. 1 doubles match, 6-1, 6-1.
Ethan Pham returned to doubles to team with Oliver Maxwell at No. 2. They beat Austin Cho and Arik Hoffman, 6-3, 6-7, 10-7. Pham had been playing No. 3 singles with Lambert out, but paired with Maxwell last season.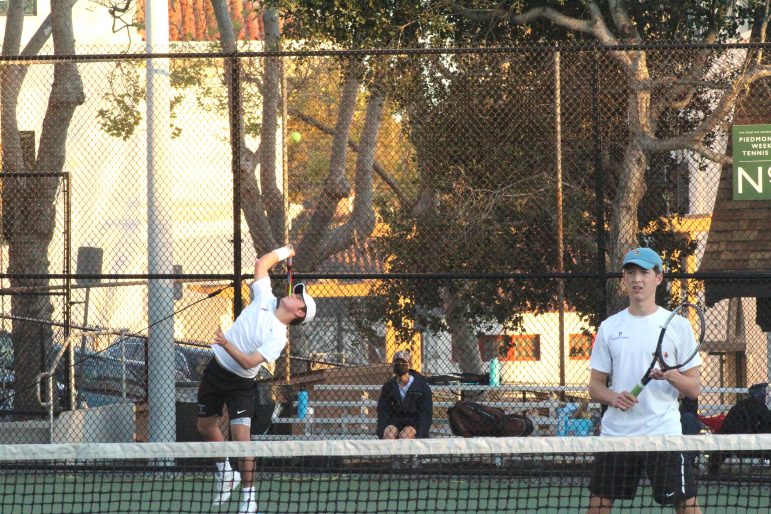 Arun Brahma and Charlie Sullivan defeated Daniel Priem and Elliott Simon at No. 3 singles, 6-4, 6-0.
On March 17, the Highlanders swept Bishop O'Dowd on the road, 7-0. Lambert rested and Burchardt played No. 1 singles, beating Alex Baertsch-Chow, 6-1, 7-6 (4). Breber beat Colin Sweeney at No. 2, 6-0, 6-1. Imburg downed Peter Tanaka at No. 3, 6-1, 6-4, and Pham handled Elias Cross at No. 4, 6-3, 6-2.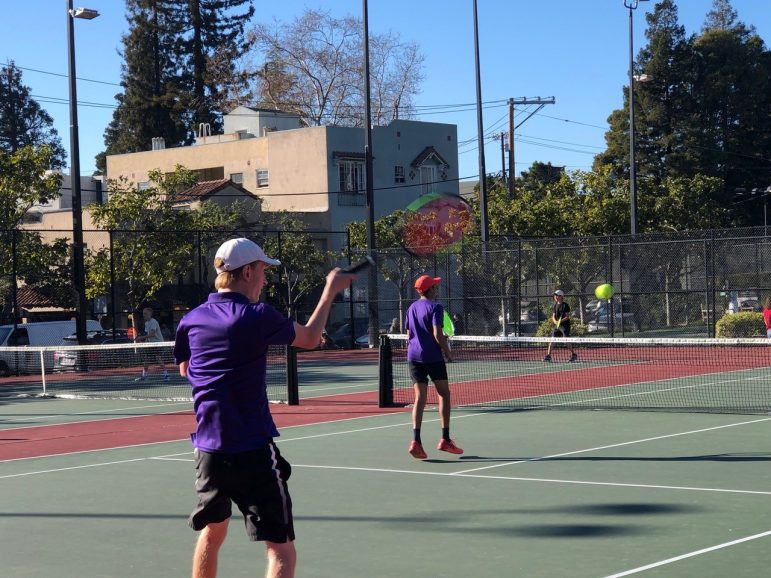 Olcott and Baudendistel downed Felix Moon and Max Hamilton at No. 1 doubles, 6-2, 6-0. Brahma and Sullivan had the toughest match of the day, prevailing over Neo Chai and Alex Byrd at No. 2 doubles, 6-4, 4-6, 10-3. Maxwell and Brady Colbert beat Kass Ullmann and Greg Goyne, 6-3, 6-2.
Photos by Maria Carson Breber and Damin Esper