The Highlanders graduated several strong players in 2021, but Coach Howard Oliver, now in his eighth year at the helm of both the boys' and girls' teams, has high hopes for the new season.
"We lost four seniors, but we brought back five players who understand our system, expectations, and how to execute — now they get the opportunities," said Oliver. 
The 2022 team is led by senior Anders Payne and junior Max Schleuning. They are joined by a trio of returning sophomores in Nate Hart, Romi Bhatia, and Bodhi Bloemker. Junior Owen Grippando and freshman Raiyaan Shah round out the roster for this season.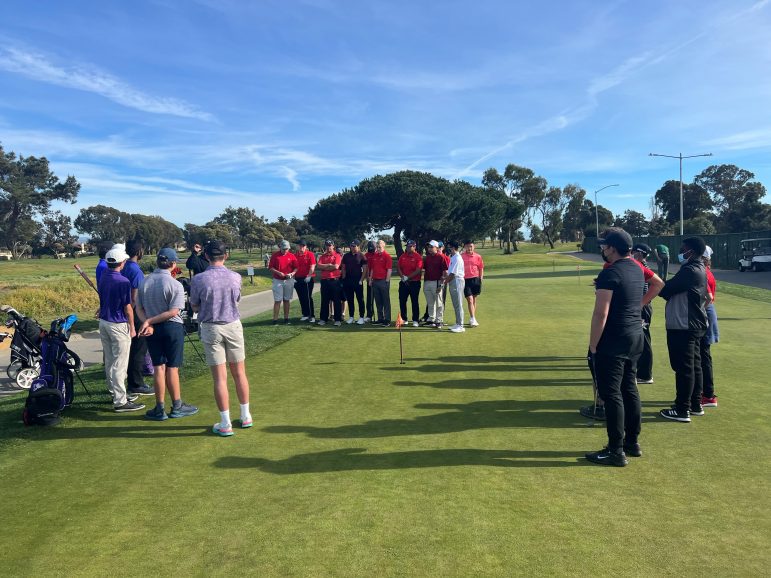 Match play began on March 2 at the Tony Lema Course at Monarch Bay. Arroyo hosted the three-team match with San Leandro and Piedmont. The Highlanders shook off a few early mistakes to settle in and play some good golf down the stretch to scratch out wins against both teams. The finals scores were Piedmont at 233, San Leandro at 244, and Arroyo at 248.
Payne shot a team low 40. Bloemker followed with a 44, and Schleuning 46. Hart, Grippando, and Bhatia all shot in the 50s.