There is an old adage in baseball that pitching starts the year ahead of hitting. As Piedmont High School baseball coach Eric Olson said, "It takes a long time to get your hitting eye."
Except when it doesn't. The Highlanders opened their season on Feb. 26 with an 8-1 win at St. Helena. And they knocked the ball around pretty well in a preseason scrimmage against Moreau Catholic.
"That's thanks to really talented kids working on their own during the off season," Olson said. "Our kids have really shortened the learning curve."
It's not a big surprise. Piedmont has several key hitters back from last year, despite losing several top six pitchers to graduation.
Senior catcher Davis Alazraqui is one of the top players back. So is senior shortstop Nico DeFazio, and junior second baseman Michael Aikawa.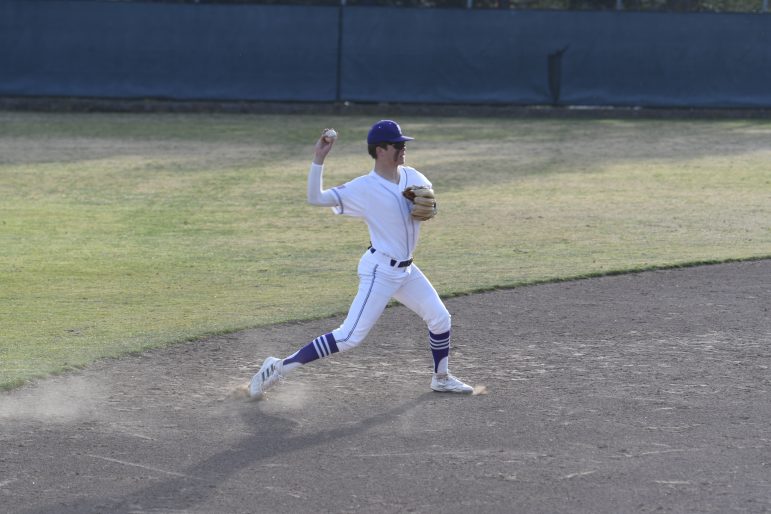 Olson said the team will also be strong defensively, thanks in part to having three players who can play shortstop: DeFazio, Aikawa, and sophomore Peter Krumins.
"Three shortstops means I'm going to have one shortstop playing third base and one shortstop playing second base," Olson said.
Sophomore Dimitri Papahadjopoulos will play first base and pitch. He had a key double in the win over St. Helena.
Senior Will Sprague will pitch and play infield. Krumins will do the same. Senior Evan McConathy and brother junior Ryan McConathy will play in the outfield, while freshman Markos Lagios will catch and patrol center field.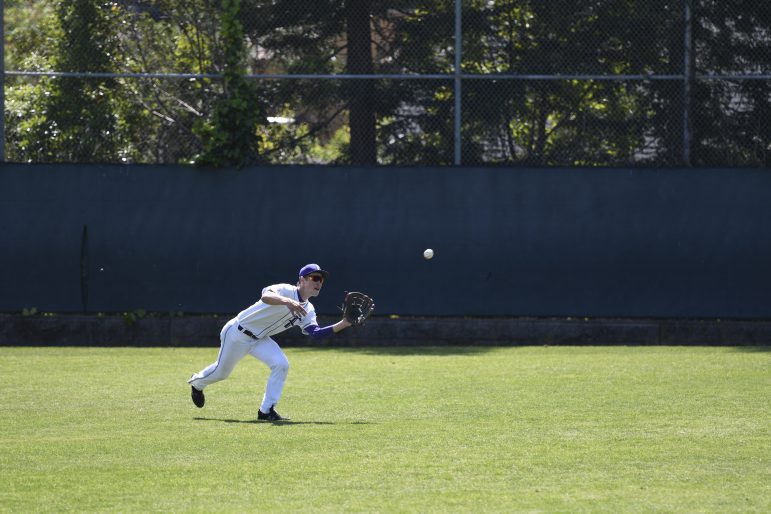 The pitching will feature a lot of new faces, but Olson is optimistic about them.
"It's kids we're really excited about, kids with the opportunity to step up," Olson said. "Our defense should help them. Keep their pitch counts down, allow them to go deeper into games."
Senior Tobin Cantrill started the opener, going four innings and allowing one run.
"Kept the ball in play, really trusted his defense," Olson said. "Will Sprague came in after him and threw three."
Senior Alex Tafapolsky will be another starter.
"We're still looking to develop a pitching staff," Olson said. "We have five other kids vying for playing time. We'll see which ones deliver in game situations."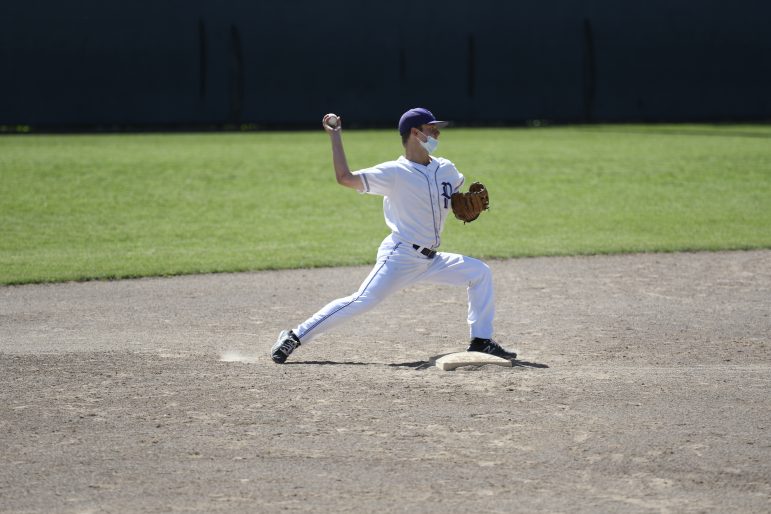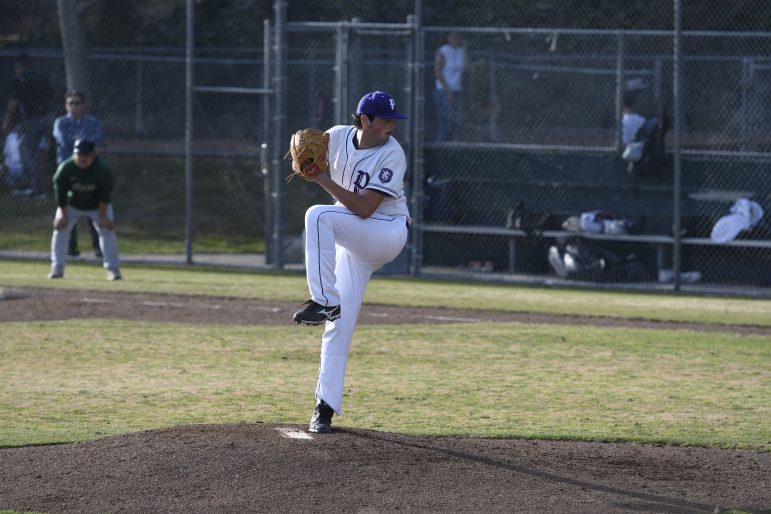 Overall, Olson is optimistic about his team.
"I think we're going to be really solid offensively and I think were going to be really good defensively," he said. "I think defense and offense are going to be our primary go-tos. We're really excited about the development of these pitchers, and think they are going to catch up to our offense and defense."
Olson said Encinal, Hayward, and Mt. Eden should provide tough competition in the Shoreline Division of the West Alameda County Conference. All of the Foothill Division teams will be strong. There are no definite goals written on a white board.
"I don't have anything written," he said. "We want to play great every day. We want to have a great practice. We just want to play as long as we can. That's my biggest goal, to get these guys as many games as we can. I think we'll be a much better and deeper team in May than right now in March, which is really exciting for a coach."
Photos by Mark Aikawa