A four-run fifth inning proved too much to overcome for the Highlanders as they suffered their first loss of the year – a 7-5 defeat to visiting Bishop O'Dowd on March 9.
Caden Wooster got the win for the Dragons, going five innings and striking out nine while allowing just two runs on three hits and three walks. Wooster, who has committed to Santa Clara University, stands 6 feet, 8 inches tall.
"He looks the part," Highlanders' coach Eric Olson said of Wooster. "I was proud of our guys for grinding it out and getting back in the ballgame. Obviously, we gave up two early that I think we could have done without if we just tightened some things up. But early in the season to see a plus-fastball like that, I thought they handled it great. They got some quality at bats and got his pitch count up and finally got him out of the ballgame."
Piedmont fell to 3-1 on the year. Bishop O'Dowd was "our first legit test," Olson said. "That's what I was looking for to seeing where we are. I thought our kids handled themselves great, and we just clean up a couple of things here and there and we're right there with a really good ball club."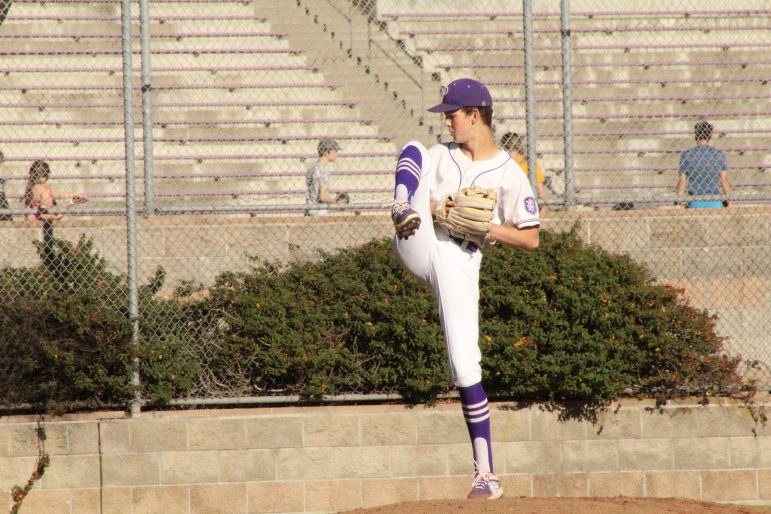 Tobin Cantrill took the loss, going 4 1/3 innings and allowing six runs on four hits, although three of those runs scored after he left the game.
"I just wanted to come in low in the zone and give them nothing to hit too high over the fence," Cantrill said.
The four-run fifth was decisive. Piedmont had just scratched out a run in the bottom of the fourth to cut the O'Dowd lead to 2-1. Aeneas Salaam led off the inning with a home run over the big fence in left field. Cantrill struck out Cole Jones, but then loaded the bases on a single, a hit batter, and an error. Out went Cantrill and in came Will Sprague, who walked the next two batters to force in runs, then allowed a sacrifice fly to Nikolas Haas.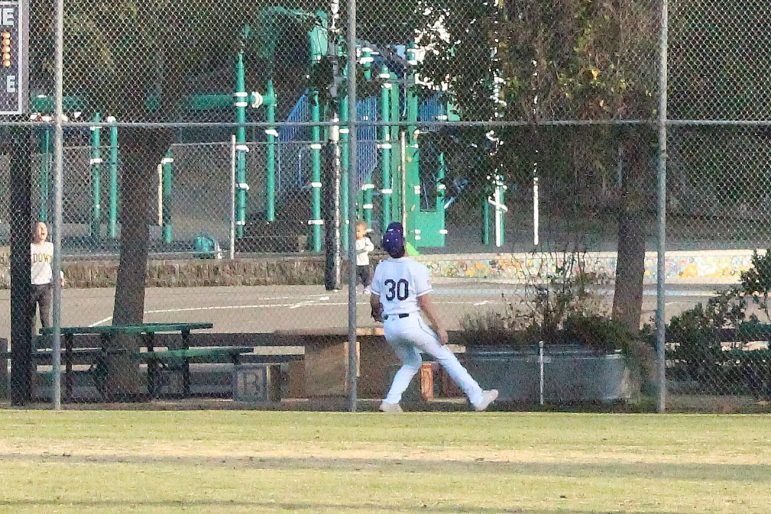 The Highlanders got a run back in the bottom of the fifth, then had a shot to get back in the game in the sixth. Now down 7-2, Davis Alazraqui was hit by a pitch and Dimitri Papahadjopoulos hit a double. Ryan McConathy struck out, but Nico DeFazio singled into center. Courtesy runner Liam Campbell scored, Papahadjopoulos went to third, and DeFazio took second on the throw. Evan McConathy hit a hard ground ball that scored another run and brought the tying run to the plate.
Sprague struck out, but Markos Lagios reached on an infield single to short. As Dragon shortstop Jacob Anteneh threw the ball to first, DeFazio took off for the plate. First baseman Justin Iglesias whipped the ball to catcher Ben Skiles, who made the tag to end the inning.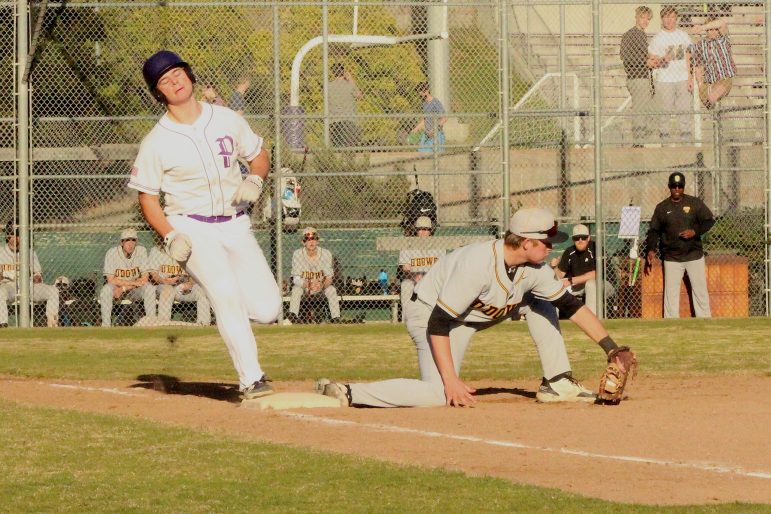 Cole Pugsley came on in relief in the seventh for O'Dowd and allowed a run on an error, walk and single, but got DeFazio on a pop up to end the game.
Lagios and Ryan McConathy each had RBI-singles for Piedmont.
On March 4, the Highlanders defeated Lick-Wilmerding-San Francisco 10-0 in a mercy rule five-inning game at home. Alazraqui had two hits including a double and two RBI. Scott McKenzie ended the game with a three-run double in the bottom of the fifth. Cantrill allowed one hit and no runs in three innings, with four strikeouts against no walks. Cole Garcia pitched two scoreless innings.
Ketan Hoey had the only hit for the Tigers.
On March 2, Piedmont defeated St. Patrick-St. Vincent-Vallejo, 3-2. The host Highlanders had to rally with two runs in the bottom of the sixth for the victory.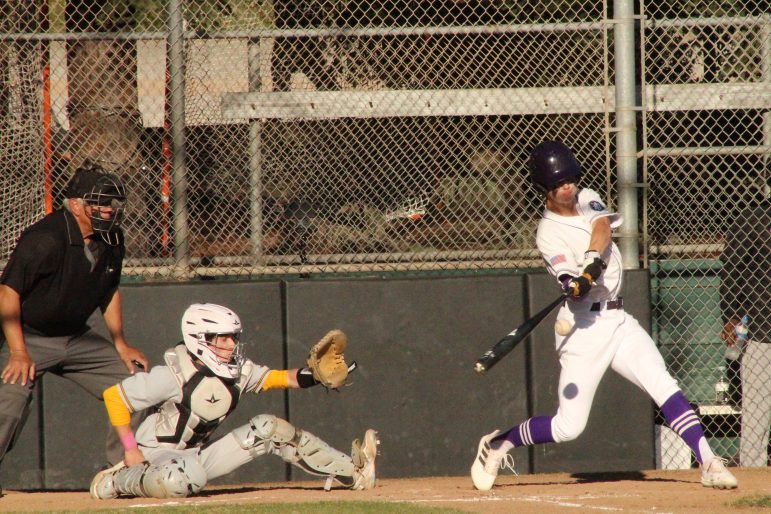 Ryan McConathy started the rally with a one-out double. One out later, Sprague singled him in to tie the score at 2-2.
Cantrill, pinch-hitting, walked. Sprague then stole third and the throw from catcher went into left field, allowing Sprague to score.
Photos by Damin Esper