Players from both teams were sitting cross-legged on the floor of the Mt. Eden High School gymnasium on March 24, eyes riveted on the No. 3 mixed doubles match between Piedmont's Clea Villaluz and Joseph Blumberg and the Monarchs' Shianne Phung and Aldrake Panlaqui.
Villaluz and Blumberg would secure a point. The Highlanders stretched across the baseline erupted in cheers and applause. Phung and Panlaqui would answer, and Mt. Edens' players in the center of the gym had the same reaction.
The West Alameda County Conference badminton match was tied at 7-7, and the mixed doubles would decide things.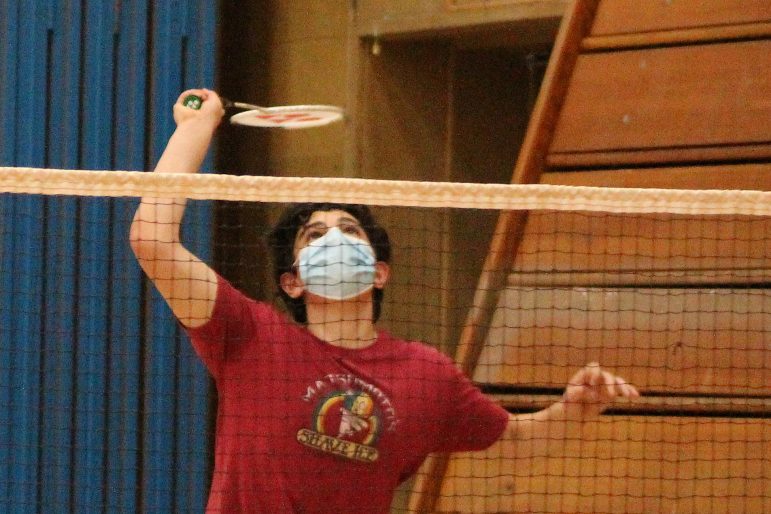 And what a match it was. Finally, Phung and Panlaqui outlasted Villaluz and Blumberg, 22-20, 23-25, 22-20. With that, the Monarchs took an 8-7 victory.
The Highlanders fell to 2-5 on the season, but the team battled against Mt. Eden. Piedmont won five of the six singles matches, but the Monarchs were dominant in boys and girls doubles, sweeping the six.
"Today, I kind of mixed around the roster," Highlander coach Fiona Lai said. "There were a lot of new players playing with each other. With today's results, they played really well."
Nasreen Schulze was not one of those people moved around. She has been the No. 1 girls singles player all year, and she showed why, defeating Christina Pham, 21-13, 21-14.
"(I played) pretty good," Schulze said, adding that the atmosphere, with Mt. Eden players cheering for their teammates, was new for her.
"It was kind of stressful at first because they had a really intricate cheering system. But once I started playing, I kind of forgot about all the people watching. It was honestly more satisfying 'cause they were cheering and I still won."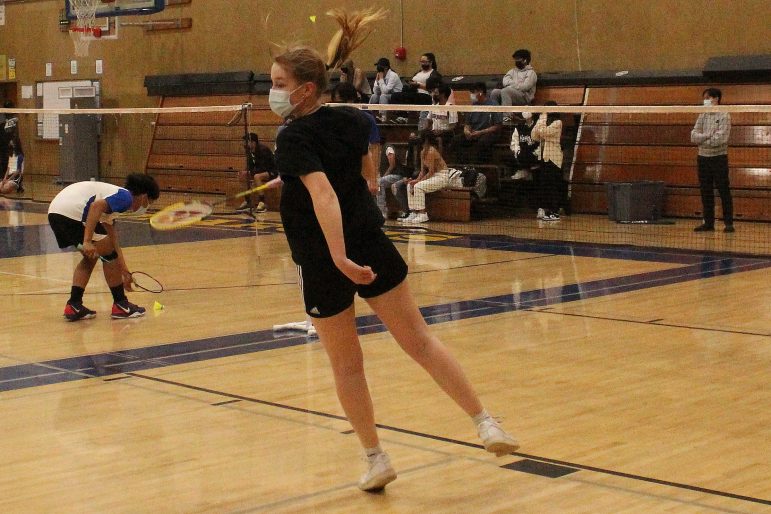 Piedmont's Maddie Xiang beat Rizak Shingari at No. 2 girls singles, 21-14, 21-11. The Highlanders' Anne-Marie Gibbs outlasted Faiza Safdari at No. 3, 18-21, 22-20, 21-15.
No. 1 boys singles went to the Highlanders Ivan Munn over Ronald Aguinaldo, 21-10, 21-16. Raiyaam Shah beat Mt. Eden's Joshua Manduiao, 24-22, 21-19.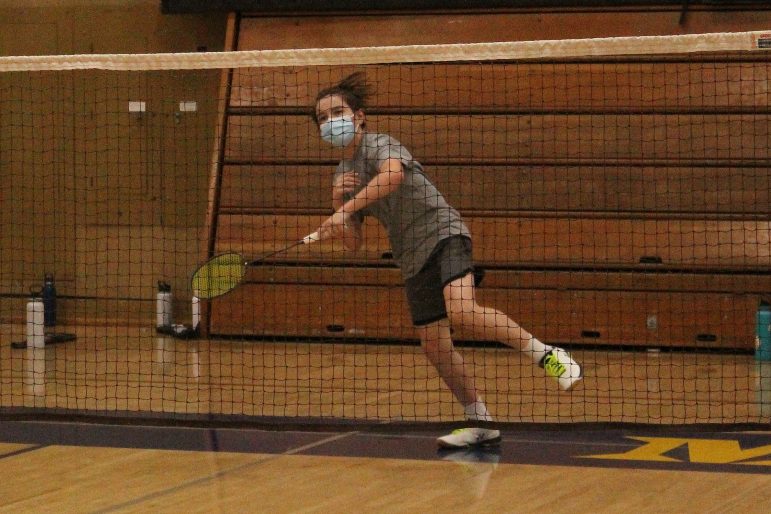 Piedmont's Jerry Liu and Isa Griffis won the No. 1 mixed doubles match over Linhdan Le and Jonathan Pham, 21-16, 21-2.
"It was a really fun game," Liu said. "It was really enjoyable. We are a relatively young team and I would say we are improving each game."
Liu is in his fourth season playing badminton. Many of his teammates are new players, including the No. 2 boys doubles team of Jasper Zietlow and Isaac Guan. They fell to the Monarchs' duo of Henry Pham and Marcus Nadonza, 14-21, 21-14, 21-19.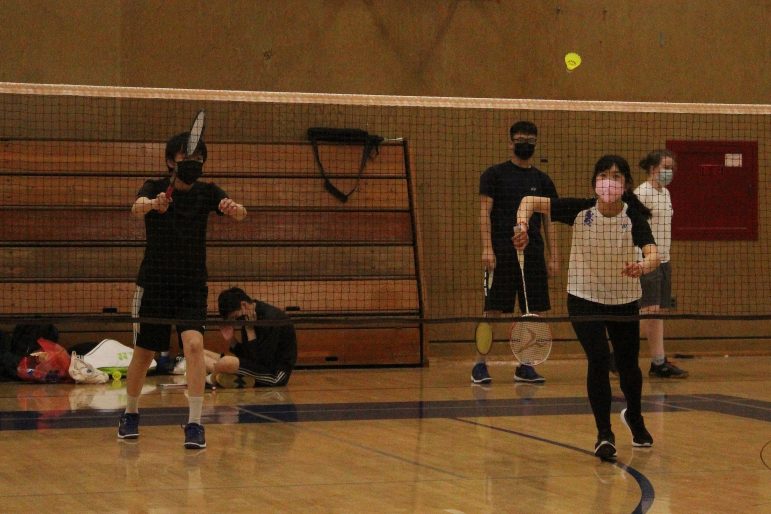 "For a lot of us, it's our first year on the team," Zietlow said. "I think it's maybe three-quarters of the team. I think the team has improved significantly and we still have half the season to go."
Said Guan, "It's not just the hard shots. You have to work on the nuances, too."
The Highlanders lost their first three matches to Castro Valley, San Leandro, and San Lorenzo. But Piedmont has improved as the season has gone on, getting wins against Encinal and Berkeley and losing a pair of 8-7 decisions to Hayward and Mt. Eden.
Photos by Damin Esper