While it's true that COVID-19 cases, hospitalizations, and case rates have been steadily dropping since the peak of the omicron outbreak in early January, Piedmont Fire Chief Dave Brannigan cautions that it's too soon to relax — especially with the specter of the new BA.2 subvariant on the horizon.
"This is still a pandemic, still a looming possibility of (COVID) surges in hospitals," Brannigan told the City Council on Monday.
The BA.2 subvariant, which spreads 80 percent faster than the earlier omicron variant that caused case numbers to rapidly spike and then fall just as quickly, is expected to become the dominant variant in the United States in coming weeks. Though Dr. Anthony Fauci, the White House's chief medical advisor, doesn't expect another surge, he expects cases will rise.
Brannigan stressed the recent news has been good. Alameda County has one of the highest vaccination rates, at about 82 percent, of any California county. And rates in Piedmont's zip codes are also high; homes in the 94610 zip code had an 81.9 percent vaccination rate as of Wednesday, while the 94611 zip code has a 93.3 percent vaccination rate as of Wednesday, according to the Alameda County Public Health Department.
Curative, Inc. had administered approximately 1,600 COVID tests at the Community Hall, Brannigan said, and had performed about 3,600 more tests when Curative stationed a van in Piedmont. He said Curative counts the two Piedmont zip codes as their busiest in Alameda County for testing.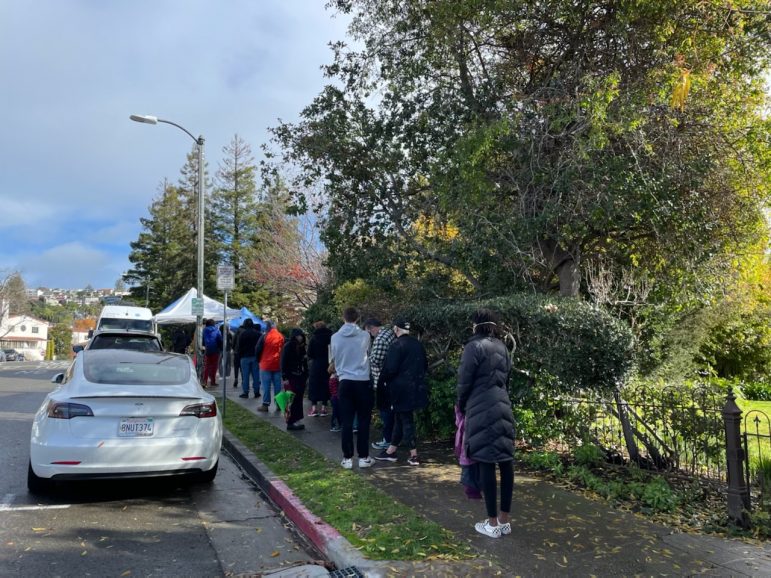 COVID testing now happens Monday through Friday from 8 a.m. to 3 p.m. in the Community Hall parking lot. There are discussions about getting weekend testing hours available, Brannigan said, but Curative can't yet commit the needed resources for that.
Contact Sam Richards at sam.richards4344@gmail.com