Bay Area cinephiles will have much to sort through in this month of March — film festivals, film series, Oscar contenders and even a Hulu series about a disgraced Silicon Valley founder tucked in there for home viewing.
We've cherry-picked a few goodies for this week as festivals and movie theaters hope to see a return to form.
The pandemic delayed many anticipated arts series, including at the Berkeley Art Museum and Pacific Film Archive. As restrictions start loosening up, more in-person film series are sprouting up everywhere.
---
One not to miss is the PFA's "Federico Fellini 100" retrospective, which had been cut short in 2020 and is finally being unspooled in its original form. The 13-film series offers not only the opportunity to see digitally restored iconic features that the late Italian filmmaker is well-known and respected for (1954's "La Strada," 1960's "La Dolce Vita," 1963's "8 ½," 1973's "Amarcord" and so on), but also the chance to catch a couple lesser-known works you might not have seen.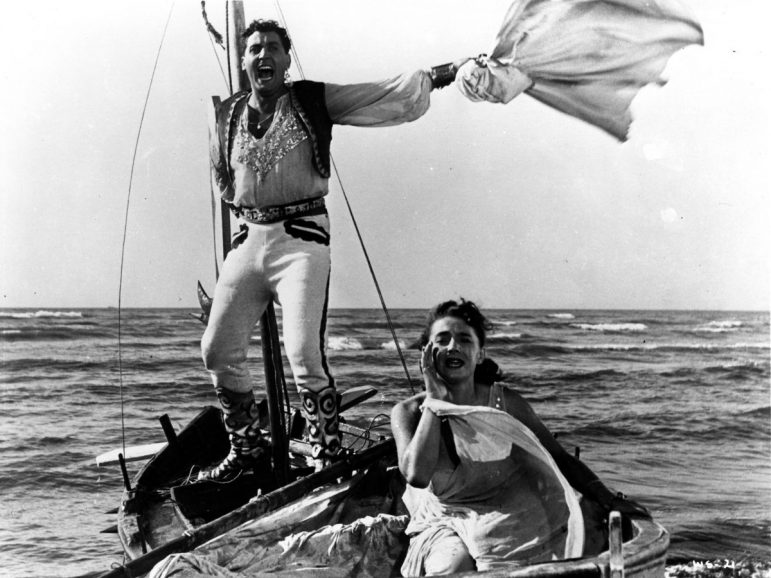 The 100th birthday celebration kicks off Friday with 1952's "The White Sheik," his first effort flying solo as a director. While it's not as polished as his later films, it's a delight nevertheless; a stinging romantic comedy/drama about a honeymooning couple in Rome and their misplaced and unrealistic desires.
Channeling a touch of Charlie Chaplin, Leopoldo Trieste stars as the hapless Ivan, a hot mess overly eager to make a grand impression on his Roman relatives who have connections with the Pope. Ivan, in fact, is so focused on him and his new bride Wanda (Brunella Bovo) maintaining good appearances that he all but forgets it is his honeymoon.
The restless Wanda, on the other hand, is far more interested in meeting the Valentino-like protagonist of popular romance novels she swoons over, tomes featuring the White Sheik (Alberto Sordi). The screwball setup wields sharper edges than expected as Wanda eventually winds up on a beach and lands a role opposite the cunning philanderer.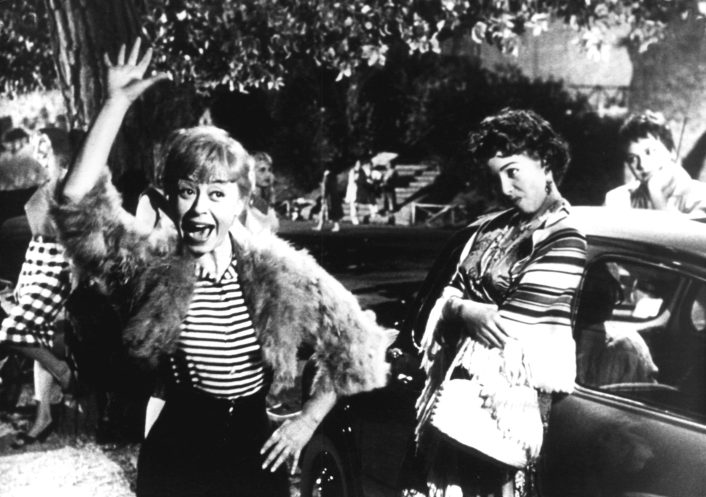 "Sheik" shifts tones too abruptly at times, but what fun it is to see the thumbprints of Fellini's future work — from the circus-like antics on that beach to a late-night scene on the Rome's streets where a depressed Ivan encounters two sex workers, including one named Cabiria, a character who commanded a lead role in one of his best-reviewed films, 1957's "Nights of Cabiria" (also screening March 25 and May 6).
"The White Sheik" is a substantial find for any diehard film fan. (Screens 7 p.m. Friday and at 6:30 p.m. April 8; tickets and more information at https://bampfa.org/event/white-sheik and https://bampfa.org/program/federico-fellini-100)
---
Beloved and respected in Australia but not exactly a household name in the states, late/great Aboriginal actor David Gulpilil remains a groundbreaker, one of the few Aboriginals to portray an Aboriginal onscreen. Over at the Smith Rafael Film Center this week, a retrospective called "David Gulpilil: Between Two Worlds" gets underway and runs throughout the month. Don't miss it.
It kicks off Thursday with Nicolas Roeg's solo directing debut, the uncompromising 1971 drama "Walkabout." Gulpilil's first performance finds the then-16-year-old playing an indigenous boy who helps two ill-prepared children in the Outback survive. It proved to be an auspicious debut for both filmmaker and star, who impressed Roeg and landed himself the role after the director saw his ceremonial dancing.
Other films in the top-notch series include director Peter Weir's visually arresting and thematically adventurous "The Last Wave" (March 6); Rolf de Heer's award-winning "The Tracker," a 2002 drama in which Gulpilil portrays a tracker hired to find an innocent man accused of killing a white woman (March 13); the guaranteed-to-make-you-blubber 2002 "Rabbit-Proof Fence" co-starring Kenneth Branagh (March 20); and finally, "Charlie's Country," a 2013 drama he cowrote with frequent collaborator and director de Heer. (March 24). Gulpilil died in November 2021 and was 68.
A series pass costs $30 general and is free to California Film Institute members. Individual tickets cost $12.50, seniors and youth $9. For more information, visit https://rafaelfilm.cafilm.org/.
---
The Academy Awards telecast is only a few Sundays away, and you still have a chance to impress everyone at your Oscars party by seeing the 2022 Oscar-nominated shorts programs. Last week, we gazed at the short documentary contest, and this week, we check in on the animated and narrative shorts.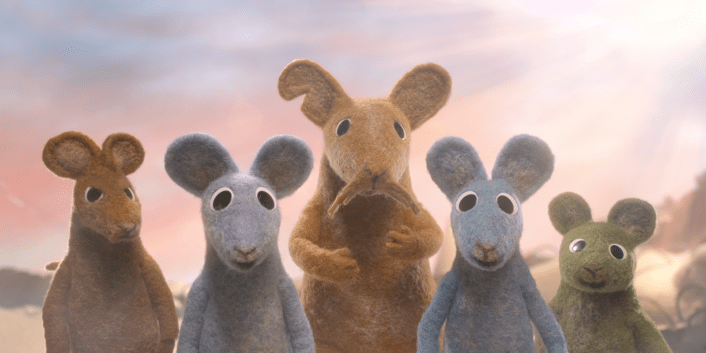 As a rule, the Oscar-Nominated Animated Shorts program can be problematic because there are so many good ones to choose from. This year, though, the program just didn't seem as strong to me as in years past.
My two favorites are Aardman Animations' "Robin Robin" (Netflix), a family-suitable fable about a bird who wants to be a rabbit. It's tenderhearted but has layers upon layers of deeper meaning, and also features Gillian Anderson, so purrfect as an omnipresent cat, and Richard E. Grant as a magpie. While that one's G-rated, others are not, including "Bestia," a dark, disturbing tale from Chile. My other favorite is "The Windshield Wiper," an esoteric, poetic series of vignettes that ponder the good, bad and sad side of love.
Alberto Mielgo, who worked on "Love, Death & Robots" and "Spider-Man: Into the Spider-Verse," has created something original, a strikingly animated and haunting sonnet about aching hearts. (Now screening at select Bay Area theaters, including at Landmark Theatres, the Roxie in SF and the Smith Rafael Film Center)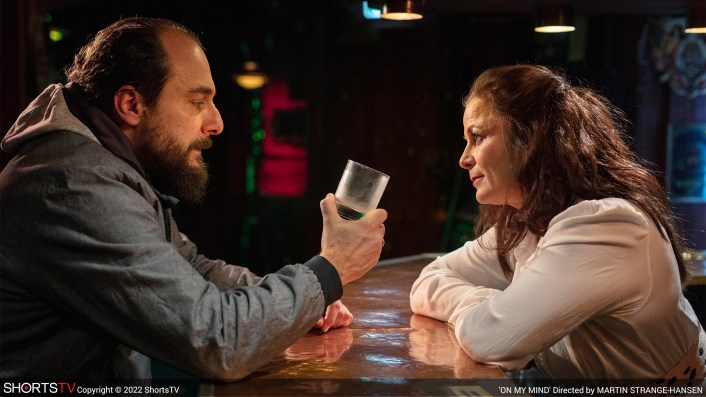 If I were an Academy voter, I'd be having a horrible time selecting just one of the contenders in the Live Action Shorts category. Aneil Karia and Riz Ahmed's furious-as-hell "The Long Goodbye" made me admire Ahmed's passionate storytelling abilities even more so while K.D. Davila and Levin Menekse's tale of a futuristic and still flawed law enforcement system, "Please Hold," was also bold and topical.
Meanwhile, Poland's begging-to-be-a-feature "The Dress" illuminates the plight of a maid, a person of short stature, and her attraction to the wrong guy. And certainly there are few shorts or features as powerful as "Ala Kachuu — Take and Run," a tough, harrowing journey of a young woman from Kyrgyz getting abducted and forced into marriage. But the one that turned me into a puddle and won't leave my mind is Martin Strange-Hansen and Kim Magnusson's "On My Mind" (yes, the song), a heartbreaker to end all heartbreakers.
(Now screening at select Bay Area theaters, including at Landmark Theatres, the Roxie in SF and the Smith Rafael Film Center)
---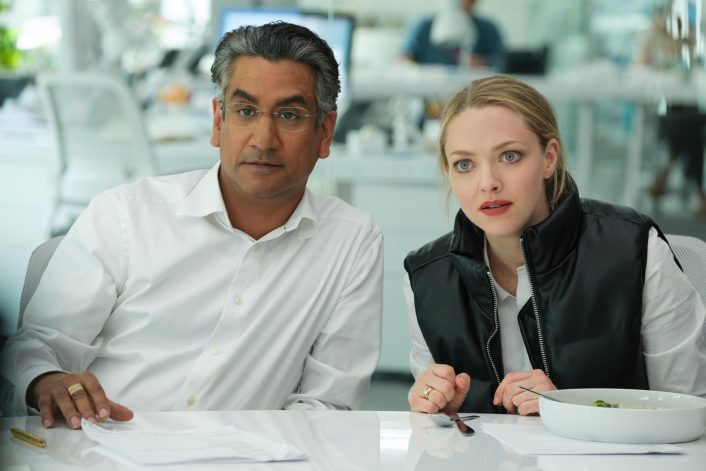 And finally, just when you think you've read, watched and even listened to the last word about beleaguered Theranos founder Elizabeth Holmes, along comes the eight-episode Hulu series "The Dropout." It's entirely addictive and well-made too, anchored by an outstanding performance from Amanda Seyfried.
Although it's all about Bay Area tech culture and the mad dash to be cutting edge and different, it was filmed primarily in Southern California. Based on the same-titled podcast, it will find you binging all weekend long, and wondering how the deception was allowed to go on for so long. (Drops Thursday on Hulu)