William Joseph Sullivan, 94, passed away peacefully surrounded by his loving family on Saturday, January 29, 2022. He lived a life of service to others and will be greatly missed.
Bill was born in Anaconda, Montana on June 16, 1927 to the late Joseph Michael and Alice Marie Peacher Sullivan. In 1945, he graduated from Anaconda High School and enlisted in the United States Army. Bill proudly served as a T-5 Topical Draftsman in Korea with the First Infantry Regiment of the 6th Army Division. Following the Korean War, he returned to his home state and earned a Bachelors of Science in Pharmacy and a Masters of Science in Chemistry from the University of Montana.
In 1954, Bill married Anaconda native, Helen Marie Ryan. Bill and Helen moved to Ann Arbor, Michigan, where Bill continued his studies at the University of Michigan and earned a Ph.D. in Medicinal Chemistry. As a young scientist, he began his career serving as a research chemist for Shell Development Company and moved his family to California where they lived for 60 years.
Dr. Sullivan entered into business as a pharmacist and owned and operated various pharmacies, including the Montclair Pharmacy in Oakland, CA. His wife, Helen, joined him in their business pursuits, and all members of their family worked at the stores over a period of 50 years. They were generous supporters of many charities and loyal parishioners at Corpus Christi Church.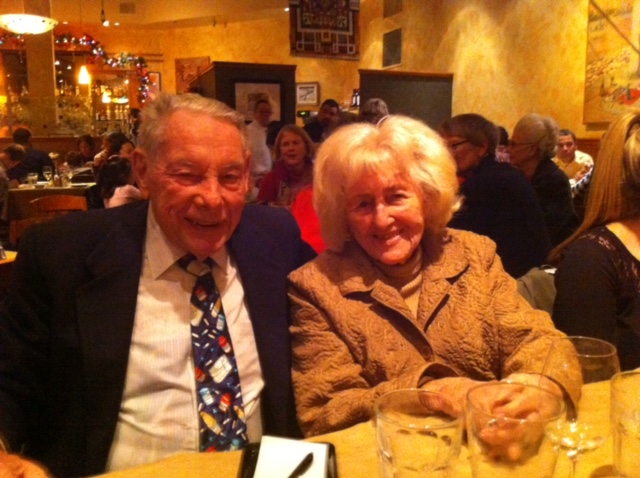 Always active, he enjoyed many painting and construction projects. Together with his son, he built a family vacation home at the Lake of the Pines in Auburn, CA. He was also a longtime member of the University of Montana's Grizzly Riders where he earned the "butt buster" award for the most hours in a saddle during their annual horseback rides.
Dr. Sullivan retired from the Montclair Pharmacy at 85 years of age and happily returned to his roots in Montana alongside his devoted wife. He enjoyed the last nine years working on his ranch, following business and political news, managing real estate, and spending time with family and friends. He valued education and endowed scholarships at the University of Montana and the University of Michigan. Most of all, he had an incredible work ethic, was a loyal caretaker, generous patriarch, and devoted Catholic.
He is survived by his two daughters, Laurice Salamack (Joe) of Johnstown, NY and Mary Alice McNeil (Tim) of Piedmont, CA; daughter-in-law Carol Sullivan of Grass Valley, CA; five grandchildren, Ryan Sullivan, Kelly Salamack Casey (Kevin) and Allison Salamack Dodd-o (Joseph), William and Thomas McNeil, and numerous nieces and nephews. He was predeceased by his wife Helen Marie in 2014; son, Joseph Michael Sullivan II in 2020; and sister Shirley Sullivan Kudzia in 2017.
A memorial mass will be held at Corpus Christi Church, 322 St. James Drive, Piedmont, on March 19, 2022 at 11:00 a.m. In lieu of flowers, donations may be made to Corpus Christi Church.