Dr. Marguerite Vanden Wyngaard is the Piedmont Unified School District's new director of diversity, equity, and inclusion. She was selected by a 21-member panel from a pool of 150 applicants and five finalists in December 2021. She currently resides in Albany, New York, but after her daughter graduates from high school this spring, she will make the cross-country move to the Bay Area. (Read more about her background HERE.)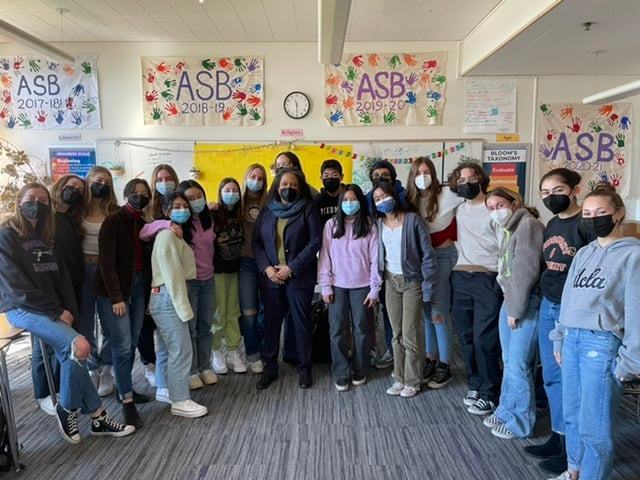 ---
She spoke with the Exedra by phone on Feb. 25 to share more about her plans for PUSD.
"Most people these days call me Dr. V," Vanden Wyngaard says, inviting use of a friendly nickname. She says what appealed to her most about the opportunity in Piedmont was the board of education's eagerness to create an anti-racist policy. "They were very brave. That leaders in the community would take that risk meant it was a place I wanted to be. Secondly, I saw through student videos that the student body, especially at the high school, wants this conversation to occur. The fact that the student body is hungry and eager says a lot about our kids. Between the students and the school board, it was amazing."
The DEI position established by the PUSD board was created to address the district's 5-year priorities plan related to diversity, equity, inclusion and belonging. Specific goals as stated on the PUSD website include "fighting racism as an institution, maintaining an inclusive and welcoming environment for all students, staff and families, eradicating opportunity gaps for students who identify as Black, Indigenous and People of Color (BIPOC), providing equitable access, inclusion, treatment, resource distribution, and opportunities for learning and achievement for all students."
In January, an anonymous donor made a restricted gift of $72,000 to the Piedmont Education Foundation (PEF) to be used for PUSD's DEIB work. According to a PEF press release, "the donor further intends to match, dollar for dollar, all funds raised for DEIB up to $75,000 in the 2022-2023 academic year and $90,000 in the 2023-2024 academic year. For the academic years ending in 2025 and 2026, the donor may provide a fifty cent-for-dollar match for funds raised, up to $60,000 per year."
Asked about the order in which she intends to approach the goals, Vanden Wyngaard says they're complex and essential. "There's no hierarchy as it relates to the Board's goals. My job is to figure out the who and the how. Who are our partners? How do we invest in those actions? And at the same time, I have to pay attention to students' voices. [Their voices] are the infrastructure for that broader conversation."
"One of the most important things we can do is work so we have a common language when we engage," she says. "Some conversations will get uncomfortable."
"Right now, we're making sure all the leadership from the Board [on down] has common language and protocols so they can work with anyone who reports to them. After that, it's continuous learning — strengthening the public connection with community-at-large partnerships. The work is internal, external, and constant. And the external is just as important as the internal. The school district must be engaged with the community."
With common language as a foundation, the second step involves hiring and training teams. "What's missing now is the structure," she says. "I have to build a district-level equity team that includes parents and a student advisory team. I have to build a ship — while it's moving — with the willing partners there. Then create synergy in terms of how to include teachers, the community, students from other districts."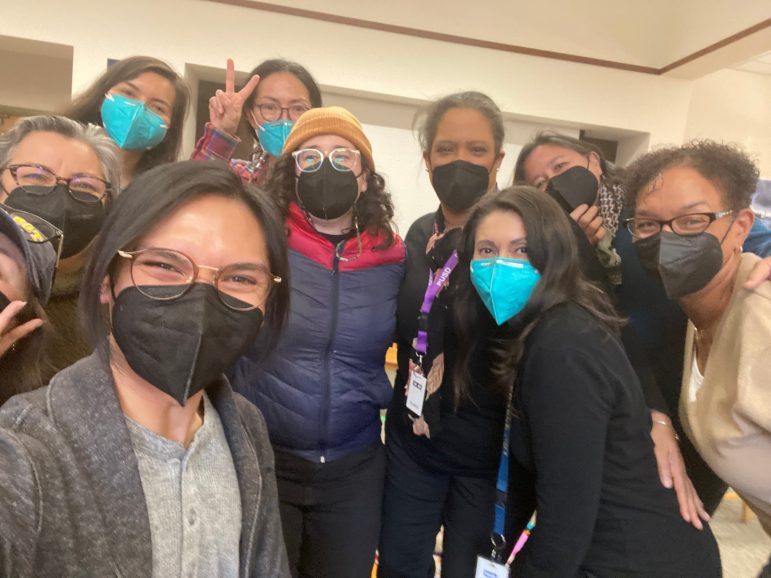 She describes Piedmont's mentality around this work as "powerful, eager, open, willing, engaged, questioning, wondering, anxious, impatient, cooperative, and collaborative." The energy, she adds, is similar to other districts in which she has worked to build equity in education. "The challenge is how we get there."
In her experiences thus far, she has not come across anyone who is not willing and eager to participate. "The next step when I arrive is to ask, Is Piedmont in any way stuck? Are there cultural attributes or mental models that say the status quo is working, when it's not? I haven't encountered that. With a little more direct engagement I might have a different response, but right now, I've had only people who say they are glad I'm here and they want to work with me. That's more than enough for me."
Closing the conversation with a few personal comments, Vanden Wyngaard says among other things, she's looking forward to exploring Piedmont's and the surrounding area's restaurants. "People have been very kind and taken me to various places. The last place I went was Miss Ollie's, a Caribbean place in Oakland. Unless it's lima beans with butter, I'm willing to try anything." Tasked until June with being a "mom taxi" for her daughter, she hopes any free time after her arrival will involve, tennis, hikes, and anything that involves being on a beach near water.