The Piedmont Makers are thrilled to announce the 8th annual Piedmont School Maker Faire on Sunday, April 24, 2022, 11-3pm at Piedmont High School. The CALL FOR MAKERS is now open through April 10 at http://www.piedmontmakers.org/school-maker-faire/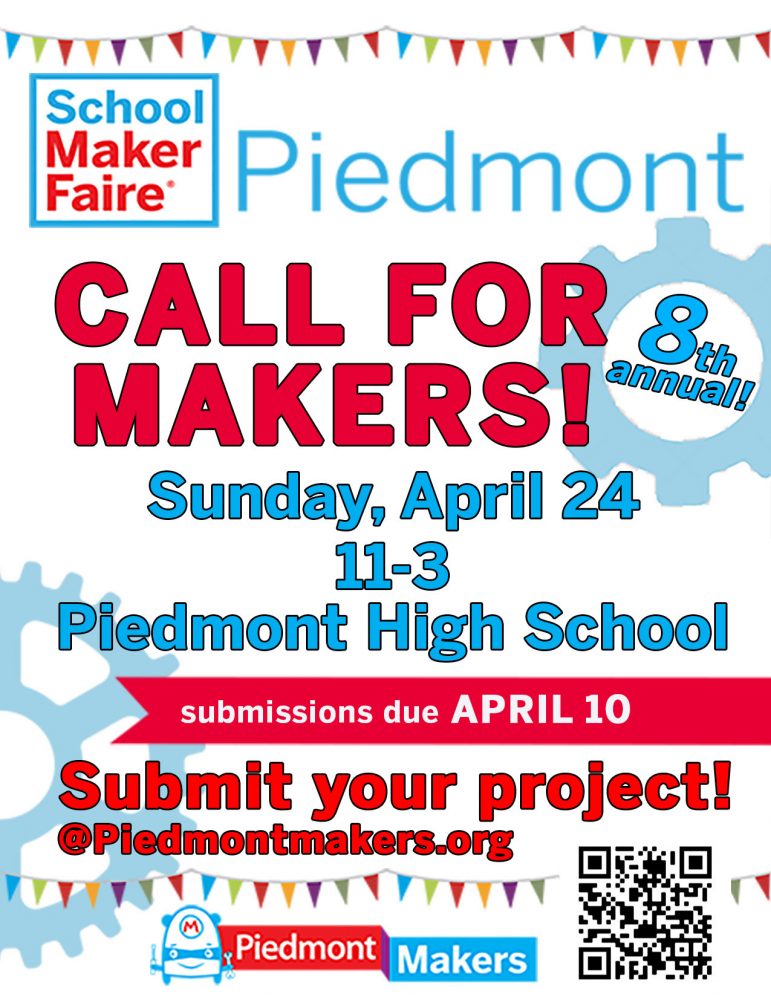 The Piedmont School Maker Faire is a celebration of K-12 Science, Technology, Engineering, Arts/Design and Math (S.T.E.A.M.) education for the Piedmont community and beyond. We will feature S.T.E.A.M. projects from Beach, Havens, Wildwood, Piedmont Middle School, Millennium High School, and Piedmont High School students along with hands-on projects from community makers.
What have you been making over the past couple of years? Share it at the Faire!
We are excited to reconnect through our community's creativity. The Faire returns to the Piedmont High School quad, redefined by the new S.T.E.A.M. and Theater buildings. The new engineering lab will be open with student demonstrations of state-of-the-art equipment like the laser cutter and CNC router. Old favorites like the Nerdy Derby will be back along with new hands-on activities for all ages.