Oakland Public Library's Women's History Month Virtual Film Screening | Mar. 1-31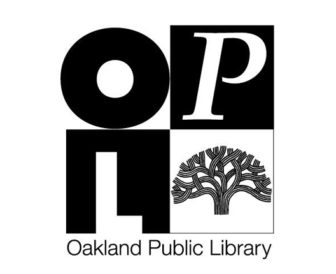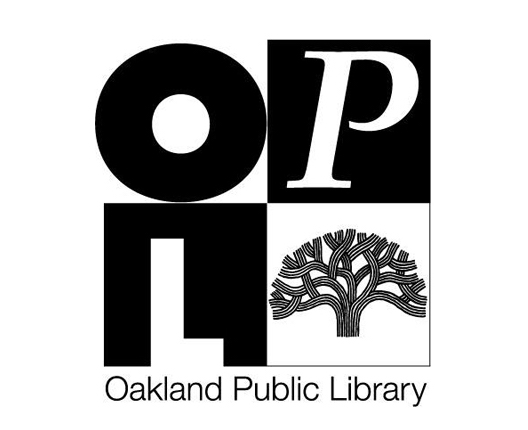 Set the tone and honor local "sheroes" during Women's History Month by visiting the library's terrific, online storytelling event. The African American Museum and Library at Oakland presents exceptional women leaders from the archives: Geraldyne Washington, who discusses growing up in Oakland in the 1940s, the housing crisis in West Oakland during World War II, tensions between Californians and emigrants from the South, and the dance and music scene she experienced in Oakland; Bishop Ernestine Reems describes her family's migration from Oklahoma to Richmond and her ministry in East Oakland; and Patricia Scott-Brooks and Jenee Scott hold a conversation about growing up in North Oakland, their parents' barbershop business, and discriminatory encounters and anti-Black bias they strove to overcome in the business community.
Mar. 1-31 | Virtual | Free | https://oaklandlibrary.bibliocommons.com/events/search/index/event/6205598423ce763600fa0188
---

The Sourcebooks BookLight Events series | Mar. 15
Four women authors join in conversation to talk about their new books and forgotten women in history. Sourcebooks brings together authors Marie Benedict, Kate Moore, Heather Webb, and Katharine Gregorio and host Mary O'Malley of Skylark Bookshop to the virtual authors tour. Signed copies of the books will be available from bookstore partners that include the Bay Area's Towne Center Books, with locations in Pleasanton and Livermore. (Make a note in your calendar that Ann Parker and Katharine Gregorio will also appear in person at the Livermore location of Towne Center Books on March 22.)
Marie Benedict's Hidden Genius tells the story of Rosalind Franklin, a woman who died to make a world-changing scientific discovery of our DNA; Kate Moore is the award-winning, New York Times and USA Today bestselling author of The Radium Girls whose new book, The Woman They Could Not Silence, is the biography of Elizabeth Packard; Heather Webb's The Next Ship Home is a historic novel based on true events that chronicles the strength and fortitude of women immigrants as they encountered life in American in the 20th century; Katharine Gregorio brings to The Double Life of Katharine Clark the untold story of a woman who forged a career in a male-dominated profession and risked her life to expose the truth about Communism to the world. Notably, Gregorio is Clark's great-niece.
Before registering for this event, read the Sourcebooks Virtual Events Code of Conduct at https://www.sourcebooks.com/virtual-events-code-of-conduct.html. After registering via Eventbrite, guests will receive a confirmation email. **Zoom Webinar links will be sent to the email used to register and will be available on attendee's event page.
Mar. 15 from 4:00-5:00 p.m. | Virtual | Free | townecenterbooks.com; or bookshop.org/lists/sourcebooks-march-15-booklight-virtual-event-book-list
---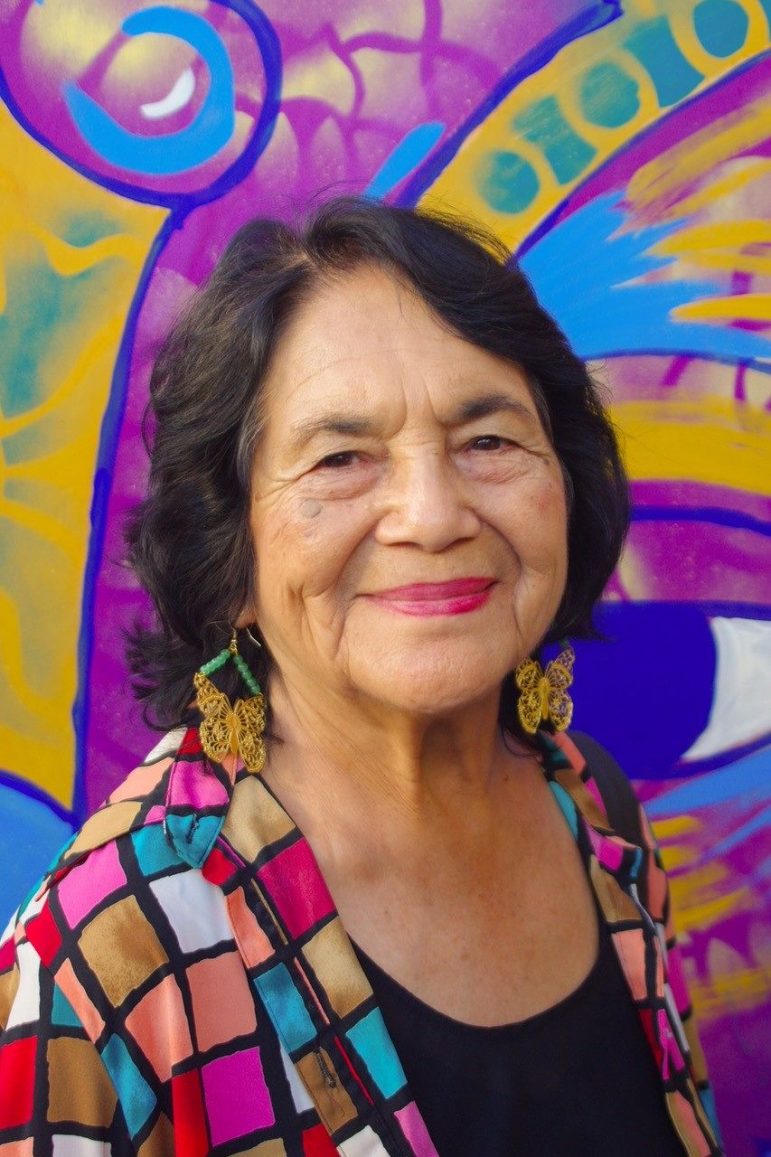 An Evening with Dolores Huerta | Mar. 16
The Oakland Public Library continues to feature fantastic female voices with an interactive online program showcasing the indomitable civil rights activist and community organizer Dolores Huerta. Working for five decades to create and establish labor unions that protect the rights of workers, Huerta began her life's purpose in 1962, when she and Cesar Chavez founded the United Farm Workers union. In 2002, she received the Puffin/Nation $100,000 prize for Creative Citizenship which she used to establish the Dolores Huerta Foundation (DHF). DHF connects community-based organization activists to state and national movements. Their work has enable people to register to vote; advocate for education reform; make infrastructure improvements in low-income communities; advocate for greater equality for the LGBT community; and more. Among the awards she has received are The Eleanor Roosevelt Humans Rights Award from President Clinton in 1998 and The Presidential Medal of Freedom, the highest civilian honor in the United States, bestowed in 2012 by then-President Obama. A Q&A will follow her presentation. The event is made possible by the Friends of the Oakland Public Library.
Mar. 16 from 5:30-6:30 p.m. | Virtual | Free | oaklandpubliclibrary.org
---
Presidio Theatre's Colette Uncensored | Mar. 19-20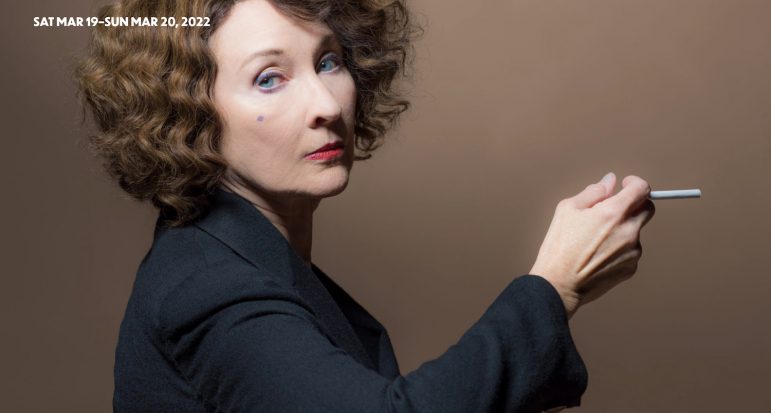 Award-winning actress Lorri Holt appears in a portrait of the French literary sensation and provocateur. The one-woman page-to-stage show leads the audience through the scandalous life of French novelist and activist Sidonie-Gabrielle Colette. Shunned during her time as a pioneer of sexual liberation, Colette today is one of France's most heralded authors, with more than 50 works of fiction, memoir and theatre. Portraying Colette along with nine other characters from the author's life, Holt proves why she is one of the Bay Area's most sought-out actors. Holt has appeared in leading roles with Eureka Theatre Berkeley Rep, SF Playhouse, The Magic, The Aurora, The Wilma Theatre, Philadelphia, La Jolla Playhouse, and at The Kennedy Center, among others. She has voiced characters in Star Wars games, Eowyn, The Lord of The Rings, and holds a featured role in the new Telltale Games Batman series.
Mar. 19 at 7:00 p.m. and Mar. 20 at 2:00 p.m.| $30-$55 | www.presidiotheatre.org/show/2022colette
---
Great Good Place for Books | Anytime — and also Mar. 22
Visit the cozy Montclair Village bookshop that never fails to please when it comes to books for people of all ages and (for now), mostly virtual events. Pin future hope for the return of GGPB's wonderful, elbow-to-elbow packed in-person events upon the exit of Covid, but in the meantime, don't delay a visit to pick up books with local connections such as Born Hungry, a marvelous new biography for young readers about Julia Child. Written by Alex Prud'homme, Child's grandnephew and the coauthor of her New York Times bestselling memoir, My Life in France, the picture-book memoir features vibrant illustrations by Sarah Green. Before recently relocating to Vancouver, Canada, Green lived in the Bay Area; her dynamic renderings add special zing to this appealing book and Childs' life story serves up a satisfying lesson in courage and mistake-making turned into genius with fun results. Included in the book are an author's note and a recipe for scrambled eggs.
If in-person shopping is not in the cards, order the book through the store and hop online on March 22 for a book launch and conversation with local author Stacy Stokes. Her new YA novel, Remember Me Gone, tells the story of Lucy Miller and her family, who have the ability to remove people's painful memories.
Lucy is eager to learn the family trade and help alleviate people's pain, but when she practices memory-removal on her dad, his memory sticks, and Lucy glimpses a flash of her mother on the day she died. Lucy wakes up the next morning with no memory of what happened. Teaming up with Marco Warman, a local boy, together they discover there are some secrets people will do anything to keep.
Stokes will be in conversation with Ginny Myers Sain, author of Dark and Shallow Lies. The discussion will be webcast on Zoom at https://us02web.zoom.us/j/86577564825 and on Facebook Live at https://www.facebook.com/ggpbooks/live/. Order your copy of REMEMBER ME GONE at http://bit.ly/RememberGGP. Order your copy of DARK AND SHALLOW LIES at http://bit.ly/ggpDarkShallow.
All of March and Mar. 22 at 6:30 p.m. | In-person and Virtual | Free | https://www.ggpbooks.com/