The City Council has approved a five-year agreement between the city and Piedmont Center for the Arts (PCA) that they say will give the city more control of the building and should open up the facility to more artists and other users.
The five-year agreement, which city officials stressed is a compromise by the principal parties involved with the building at 801 Magnolia Ave., was approved late Monday night on a 3-2 council vote, with Vice Mayor Jen Cavenaugh and Councilmember Jennifer Long voting no after a five-hour meeting.
"At some point, we have to say the goal is to work together for a common result," Councilwoman Conna McCarthy said.
The newly approved agreement will have the city's Recreation Department manage use of the main hall at 801 Magnolia. The city reserves use of the main hall on all weekday mornings, two weekday evenings each week, and over 16 weekends each of the six years.
The new agreement makes PCA a user of the facility rather than a tenant. PCA will have access to program the space — for arts-related uses only — on weekday afternoons, two weekday evenings each week, and up to 36 weekends each year. The approved agreement assures a minimum of 2,492 hours — about 45 percent of the main hall's usable time — each of the five years of the agreement.
PCA will pay a monthly user fee of $1,000 with an annual cost-of-living increase.
The new facility use agreement replaces a 10-year, $1-a-year lease agreement between the city and the PCA, which will end as of May 11*. Since April 2021, that lease (and PCA's tenancy) has been renewed on a month-to-month basis pending approval of a new agreement.
Cavenaugh said her "no" vote was mostly due to the five-year length of the terms for the agreement. She had favored a one-or two-year agreement, and said the longer agreement "ties the city's hands too much."
Long also said she favored a shorter agreement than five years.
Several speakers representing the PCA, including Sue Malick, its board president, urged council approval of the agreement. "The building will be used more intensively than ever before," Malick said. "We'll have challenges with this agreement, but we're up to it."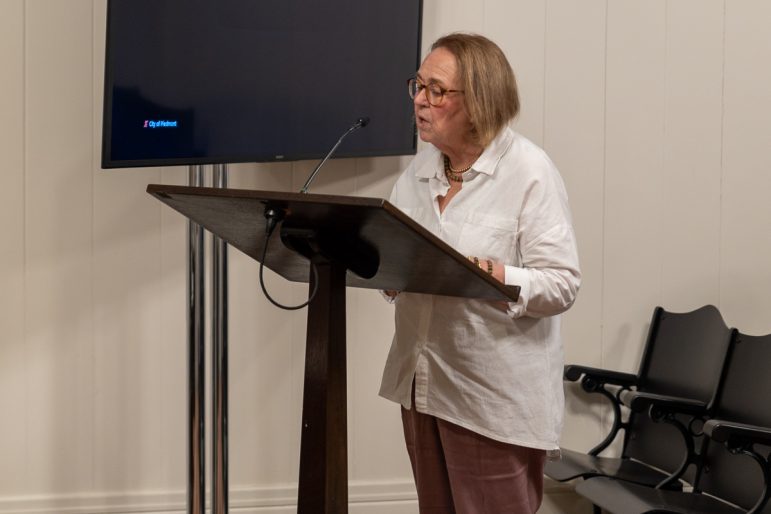 Others including Dick Carter, a Piedmont Recreation Commissioner, suggested more arts community voices needed to be heard and taken into account before an agreement was finalized.
But most council members rejected that notion; Councilwoman Betsy Smegal Andersen said Monday's council meeting, and others in late 2020 and early 2021 served as participation points for the public, and that emails and other communications have been coming in for the past 18 months with suggestions.
"This is the public process; we're in the public process right now," Andersen said.
Ultimately, the council shortened the terms of the agreement from six to five years, and called for an evaluation of the agreement after 18 months and annually thereafter. Appropriate amendments, council members said, would be enacted besed on those reports.
Council members took another suggestion made several times Monday night to heart — to greatly expand the proposed 30-day time frame for scheduling open facility time at 801 Magnolia. Thirty days to schedule artists, several speakers said, simply isn't nearly enough notice for PCA to book artists or performers. Council members agreed and changed that "release time" in the agreement to 90 days.
The council on Monday also authorized written notice of termination of the 10-year $1-a-year lease as of March 25. Since April 2021, that lease (and PCA's tenancy) has been renewed on a month-to-month basis pending approval of a new agreement.
The Piedmont Post newspaper, which is a "sub-tenant" of PCA at the 801 Magnolia building, will need to find a new home under terms of the new agreement, and will be given 60 days' formal notice.
Monday night's vote brought to an apparent end a discussion which started before a November 2020 council vote to tentatively approve a new seven-year lease for the PCA to occupy and operate the city-owned building arts center, which at one time was Christian Science reading room. That seven-year agreement, some council members said, was better than the 10-year lease that was set to expire in March 2021.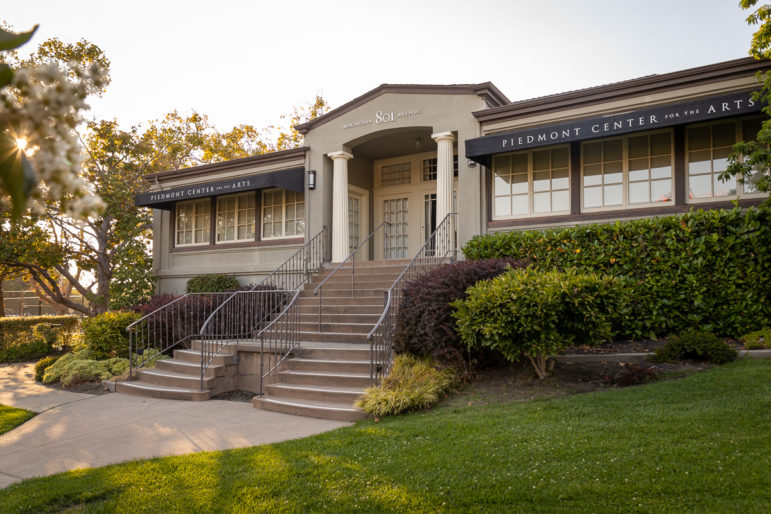 That seven-year agreement was never approved on a "second reading" by the council, and a robust discussion developed over whether an acceptable facility use agreement could ever be reached. In January 2021, On Jan. 7, PCA board President Malick sent an email to local arts supporters titled "A Call to Action," asking them to send letters in support of the new seven-year lease agreement to the City Council. However, that seven-year agreement never was finalized, with council members expressing concerns about that agreement's landlord-tenant framework as a potential barrier to maximum community access to the space. The old lease has been extended month-to-month since then.
Despite any misgivings council members had about various aspects of the facility use agreement, council members on Monday were quick to praise the PCA, which spent its own money renovating the city-owned 801 Magnolia and has worked hard the past 11 years to bring quality artists and performers to Piedmont.
Mayor Teddy Gray King, noting the city doesn't have an arts commission, said the PCA's work has helped fill part of that void.
And despite disagreements on individual aspects of the agreement, council members said they want PCA to have success well into the future, and that the city wants to help make that happen while opening up the PCA building to as many users as possible.
Contact Sam Richards at sam.richards4344@gmail.com
(*Editor's note: An earlier version of this story stated that the lease would end April 25, as outlined in the staff report. However, during the meeting, the Council changed the notice date to Monday, April 11 making the termination date Wednesday, May 11.)