State Sen. Scott Wiener, D-San Francisco, announced Thursday he's introducing a bill that would provide refuge for transgender youth and their families coming to California from states where gender-affirming treatments are illegal.
Currently, Arizona, Louisiana, Arkansas, Texas, and Idaho have either outlawed or are moving toward outlawing health care for trans people under 18 years old, with potential consequences such as foster care placement for trans children or criminal prosecution for parents.
Gender-affirming care includes puberty suppression, hormone therapy, and any other physical or mental care that affirms a person's gender identity.
Criminalizing trans youth and their families who support them can lead to disastrous results, including depression, psychological stress, and suicide, Wiener said.
"What states like Texas and Idaho are doing to trans kids and their parents is unconscionable, and we must send a clear signal that California is a place of refuge for LGBTQ people," Wiener said in a statement. "The history of the LGBTQ community is a history of criminalization and violence — society trying to erase us and then punishing us if we refuse to be erased, whether by death, incarceration, beatings, lobotomies, electric shock therapy, conversion therapy, or other forms of violence. California will not be a party to this new phase of deadly LGBTQ criminalization," he said.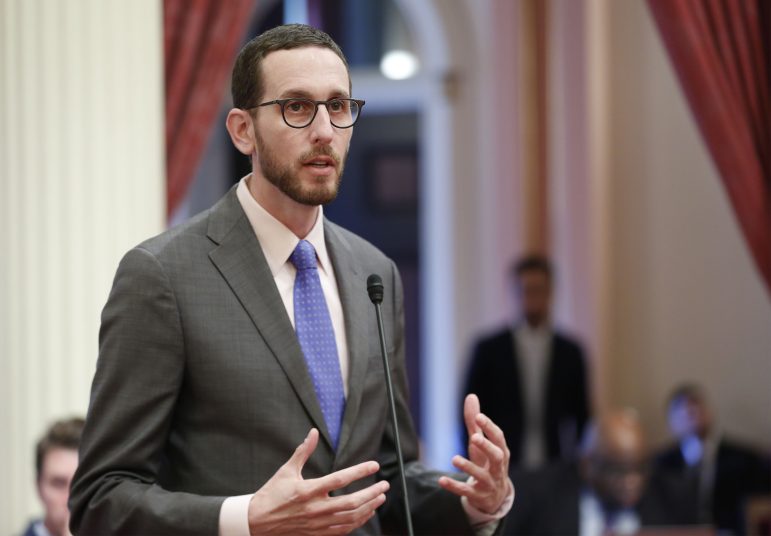 Under Wiener's proposed bill, out-of-state judgements to remove trans children from their parents based on their access to gender-affirming health care would be rejected, allowing for such families to come to California and avoid such judgements.
Additionally, the bill would prohibit any subpoena from out-of-state within California that seeks health information from people who come to California to receive gender-affirming care, if the subpoena is related to the criminalization of families receiving such care. Such a provision is needed, as some states are considering legislation to extend criminalizing families traveling to other states seeking gender-affirming health care, according to Wiener. Furthermore, the bill would declare any out-of-state arrest warrant for people violating another state's law against receiving gender-affirming care a low priority for California law enforcement.
The bill is co-sponsored by both Planned Parenthood and Equality California.
"We are all too families with the extreme and dangerous policing of bodily autonomy and restrictions to essential health care targeting the trans community, and especially trans youth," Planned Parenthood Affiliates of California president and CEO Jodi Hicks said.
"I'm so proud of our state for serving as a beacon of hope and a place of refuge for those children and their parents," Equality California executive director Tony Hoang said.