Trinity Zamora was named co-Most Valuable Player of the West Catholic Athletic League Foothill League, according to Piedmont High School girls basketball coach Bryan Gardere. He said that Geriah Bradley of San Leandro is the other co-MVP.
The league honors have not been posted yet on the WACC website.
Gardere also said that Zamora and Natalia Martinez were each named first team all-league. Maddie Hill received second team honors, and Aniya Perine and Hannah Govert received honorable mention.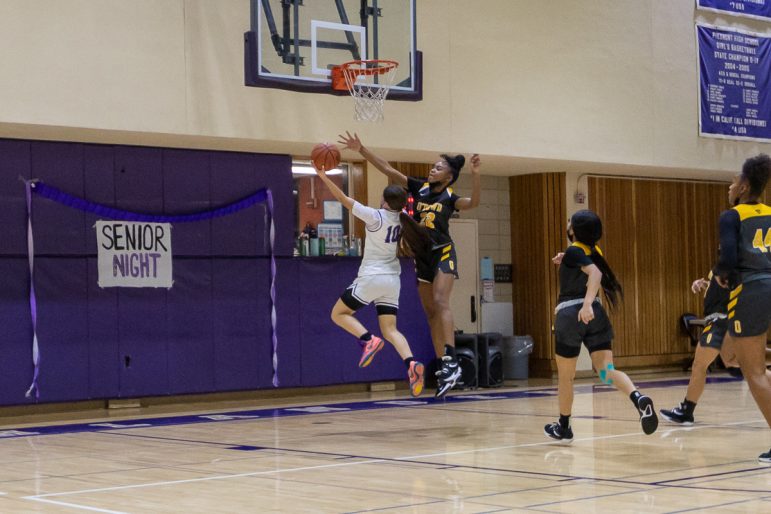 The Highlanders head into the playoffs coming off a 59-56 overtime loss at San Leandro in the regular season finale. The game was a rematch of a heart-breaking loss to the Pirates in January.
Piedmont came out cold and trailed 12-0 to start the game. But the Highlanders recovered to trail by only eight at halftime. Down by three with two seconds left, Kat Melian hit Zamora with a full-court pass, who passed to Martinez for a tying three-pointer at the buzzer. After Martinez and Hill fouled out in overtime, the Highlanders had to finish the game with just four players on the court.
Martinez led Piedmont with 28 points and four steals. Zamora had 15 points and 19 rebounds along with five blocked shots. Melian pulled down nine rebounds to go along with four points. Perine had eight rebounds and three points.
Haileen Jaramillo led the Pirates with 17 points. Lyndsey Marrujo and Maya Pollard each hit a 3-point shot in the overtime to help lift San Leandro to the victory.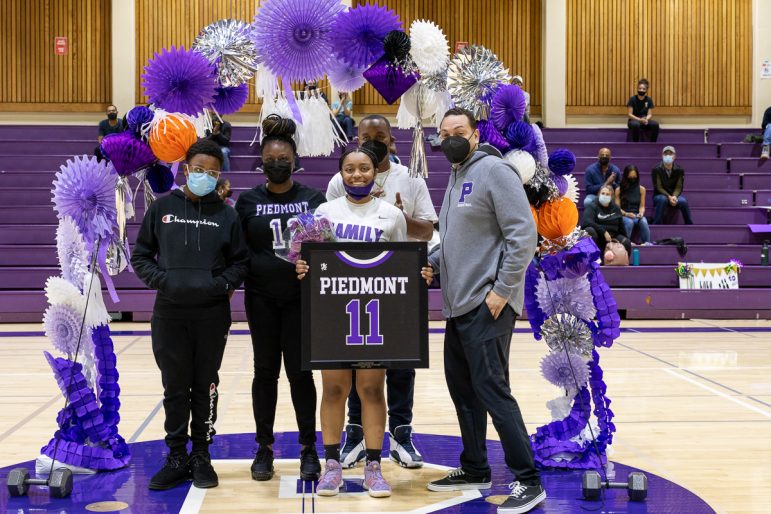 Piedmont's first NCS game is at home against John Swett on Feb. 16. The Highlanders are the #2 seed in the Division 4 bracket.
Photos by Julie Reichle