Family: Sandra Gross, Eric Whitaker, Josie Gross-Whitaker, Kate Gross-Whitaker, Nick Gross-Whitaker, Jack Gross-Whitaker
Pet: Rogue
Age: 12
Breed: She's a Double Doodle – Labradoodle Golden Doodle Mix
Adoption story: We got Rogue from a breeder in Oregon who specializes in labradoodles. Mom asked for "the biggest and the reddest" puppy. We named her Rogue after the Rogue River in Oregon where we rafted that summer; and it is near the breeder she came from.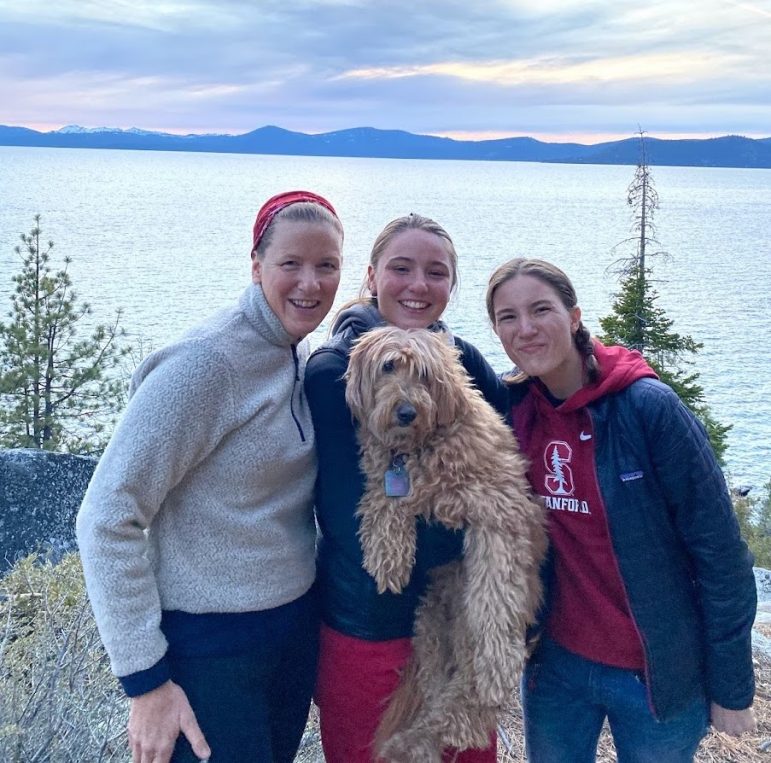 Likes: Rogue loves to play tug of war and fetch. She loves stuffed animals and tennis balls. Rogue also loves attempting (and failing) to get our cat to play with her. She loves hiking the redwoods, playing in the snow, hip and ear scratches, and cuddling on the couch.
Dislikes: Rogue doesn't like baths (or any water), taking medicine, or being away from our family.
Interesting facts: She hates water, but will nervously try to rescue us by dipping her feet in if we are swimming.