According to the Alameda County COVID-19 Cases and Deaths dashboard, Piedmont recorded 10 new cases since Tuesday, up from 727 on Friday, Feb. 4 to 737 on Tuesday, Feb. 8. (Readers may notice that case counts on the dashboard may fluctuate up or down as the county updates and adjusts its database daily.)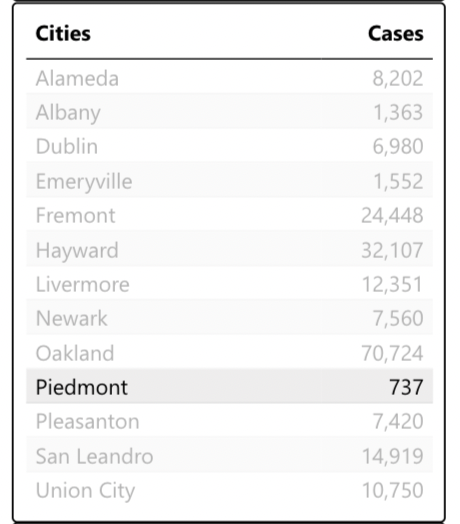 The dramatic omicron spike in January and sharp decline in February is clearly visible in this county chart: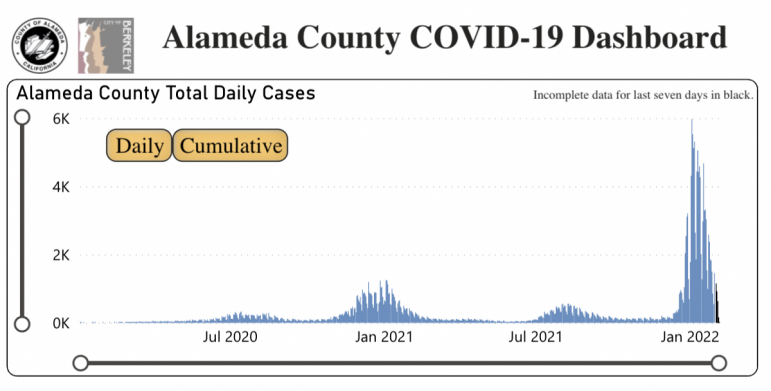 More good news for schools: PUSD reported only six student cases and one staff case for the week of Jan. 29: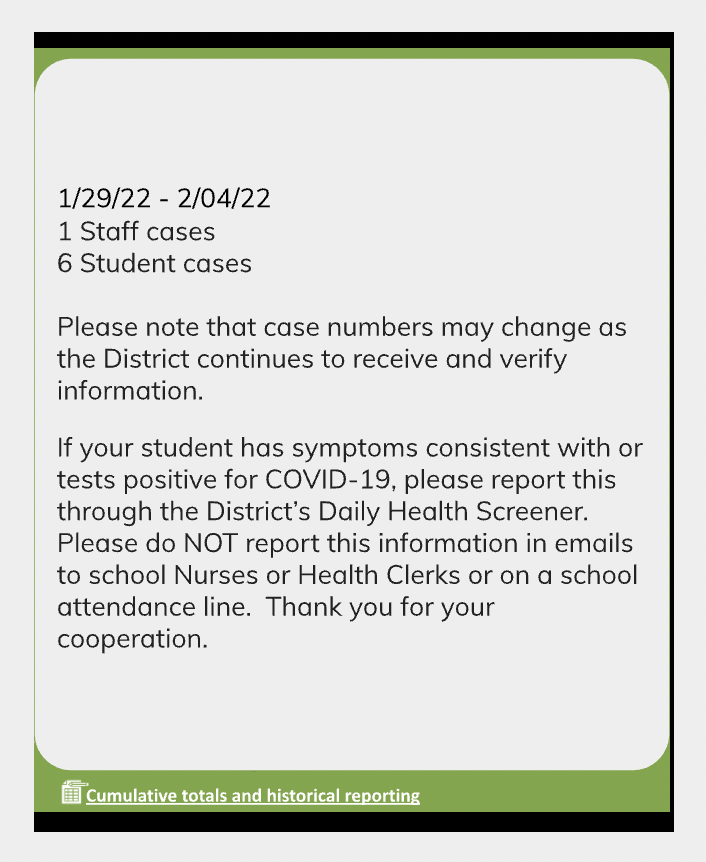 Citing the downward trend in reported cases, PUSD lifted its outdoor mask policy on Feb. 7. Indoor mask requirements for schools remain in place.
From the San Francisco Chronicle on Feb. 8:
California's positive-test rate dips below 10% for first time since Christmas: The state's rate of coronavirus tests coming back positive dropped to 9.5% as of Monday — the first time since Christmas Day the rate has been below 10%, according to state data — as the omicron surge continues its decline. At the height of the omicron wave around Jan. 9, the test positivity rate was nearly 23%. The figures are seven-day averages.