According to the Alameda County COVID-19 Cases and Deaths dashboard, Piedmont recorded six new cases over the weekend, up from 741 to 747 on Tuesday, Feb. 15.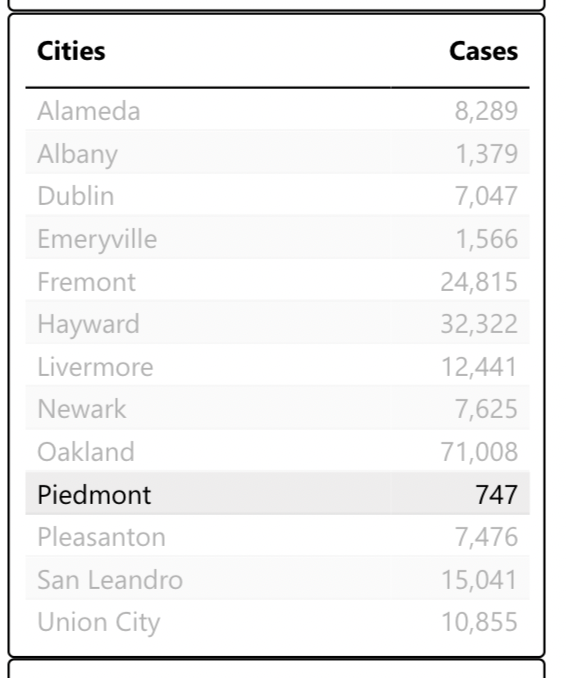 PUSD recorded nine student cases and one staff case last week: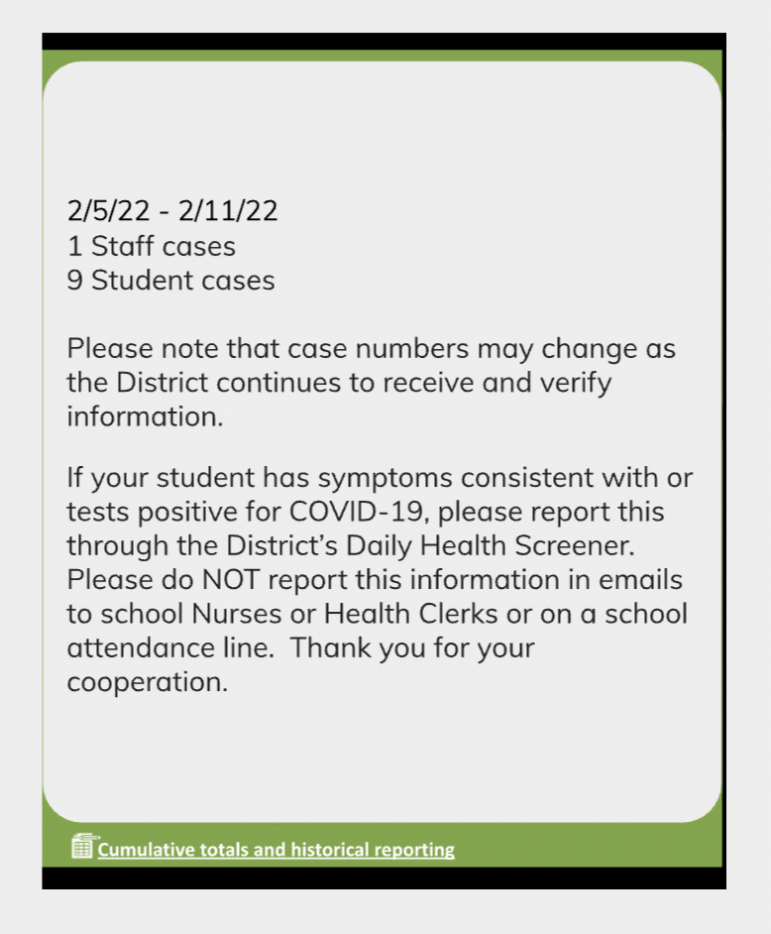 California is lifting its indoor mask mandate for vaccinated individuals on Wednesday, Feb. 15 and all Bay Area counties except Santa Clara are aligning with the state's stance. Only unvaccinated people are required to mask in indoors. The only exceptions to the mask rule, including schools, are as follows:
Masks are required for all individuals in the following indoor settings, regardless of vaccination status. Surgical masks or higher-level respirators (e.g., N95s, KN95s, KF94s) with good fit are highly recommended.
*On public transit (examples: airplanes, ships, ferries, trains, subways, buses, taxis, and ride-shares) and in transportation hubs (examples: airport, bus terminal, marina, train station, seaport or other port, subway station, or any other area that provides transportation)

*Indoors in K-12 schools or childcare settings

*Emergency shelters and cooling and heating centers

*Healthcare settings

*State and local correctional facilities and detention centers

*Homeless shelters

*Long Term Care Settings & Adult and Senior Care Facilities
On Tuesday, Superintendent Randy Booker emailed an update to families regarding PUSD's school mask policy in which he said the district would align with any new guidance from the state, which is expected to come on Feb. 28 according to State Secretary of Health & Human Services Mark Ghaly.