As many as a dozen shots were reported fired to the Piedmont Police Department early on the morning of Feb. 13 but nothing was found related to the incident.
The report came in at 1:02 a.m. The description was one block above Grand Avenue and "toward Safeway."
---
A woman reported missing near the Piedmont-Montclair border on Feb. 15 has not been found. Maria Mooney, 79, is described as a resident of Oakland and is considered at risk due to age and dementia. She is 4 feet, 11 inches tall, weighs 80 pounds, and has gray hair and brown eyes. She was last seen on Feb. 15 wearing a pink-striped, long-sleeved shirt and gray pants near the 6500 block of Liggett Drive.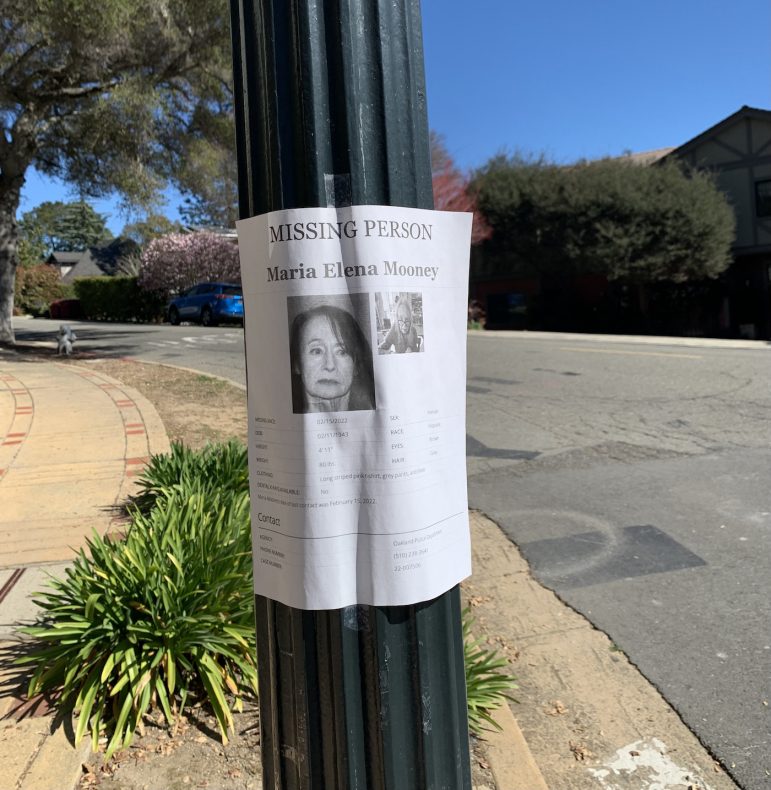 Any information on Mooney should be reported to the Oakland Police Department's missing persons unit at 510-238-3641.
---
The city's Automated License Plate Reader (ALPR) reported a hit on Feb. 18 on a 2006 red Toyota Tacoma. The vehicle was suspected of having been used on catalytic converter thefts, according to Piedmont police Capt. Chris Monahan. After the vehicle was stopped, police found no stolen property. The three people in the car were given rides home as none of them had a valid driver's license. The vehicle was left legally parked.