Junior Emily Fitzgerald scored all four Highlander goals in a romp over College Prep on Feb. 16 at Witter field.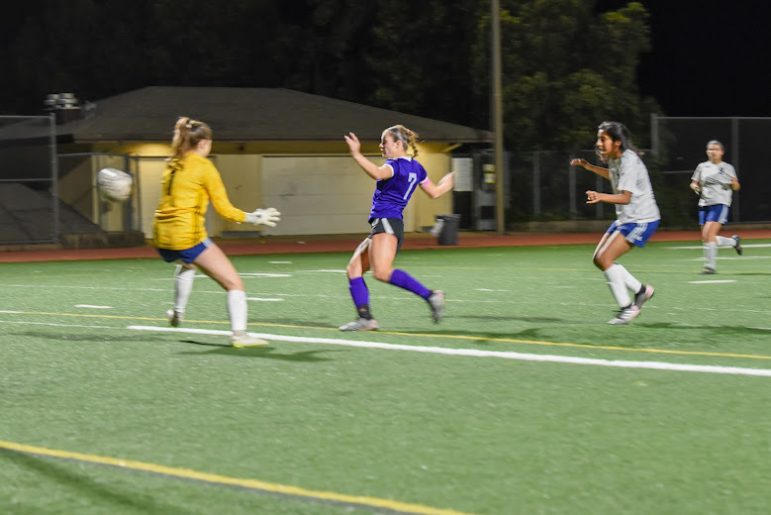 The rest of the team looked sharp too, with the defense limiting Prep to just three shots. Senior Tucker Donahue filled in ably in the first half for injured goalie Morgan Hunt, who suffered a concussion in a 4-0 loss to Berkeley on Feb. 11. Senior Zenobia Pellisier-Lloyd played in goal for the first part of the second half, and Fitzgerald finished out the game in front of Piedmont's net.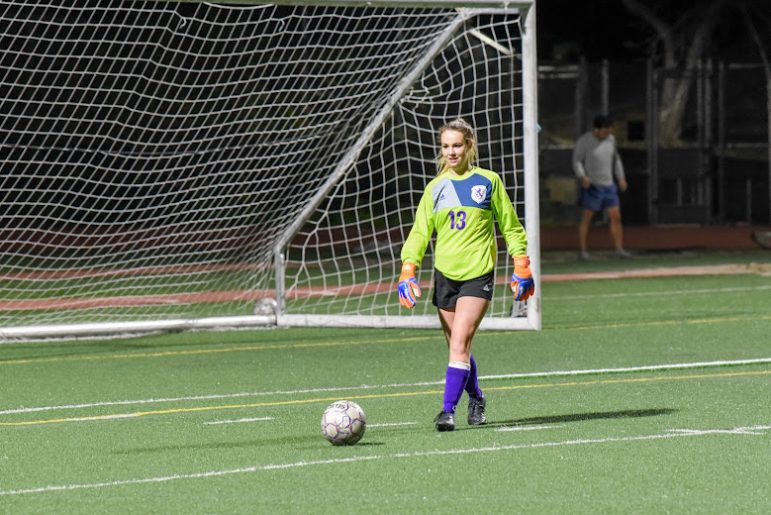 In the first 50 minutes of the game, she found the back of College Prep's net with apparent ease. The first goal came at the four minute mark in the first half. A CPS defender flubbed a clearing pass, which senior Rachel Barton intercepted and passed to Fitzgerald for a tap in.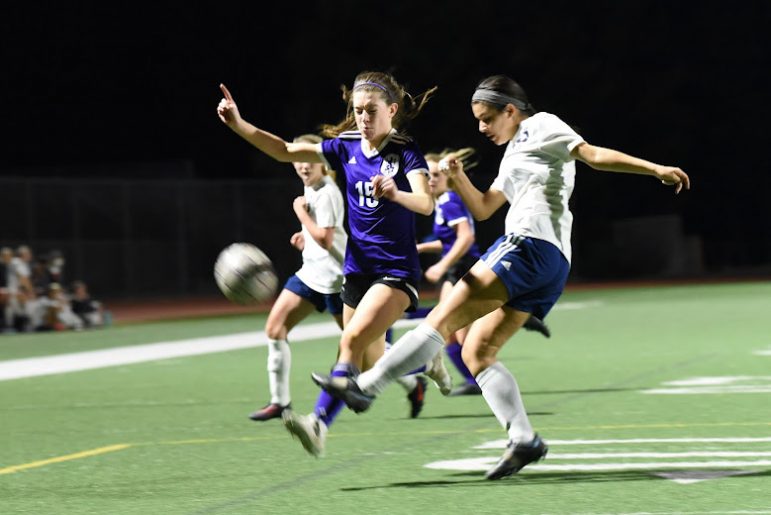 The second goal came seven minutes later. Junior Cameron Lorin made a nice run from the right side and got a shot off. The CPS goalie blocked the shot, and Fitzgerald netted the rebound.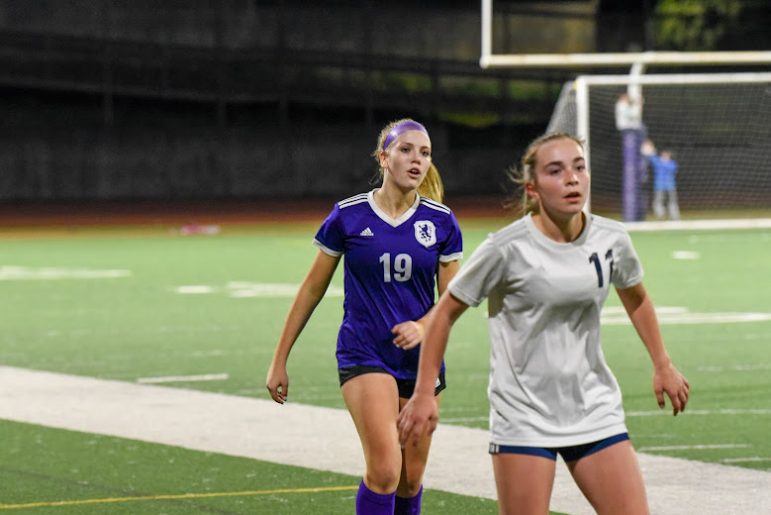 The third goal came with 10 minutes left in the first half. Fitzgerald weaved through several defenders and pushed a strong shot past Prep's goalie.
Barton hit the top post in the last seconds of the first half, but Piedmont walked off the field with what looked like an insurmountable 3-0 lead.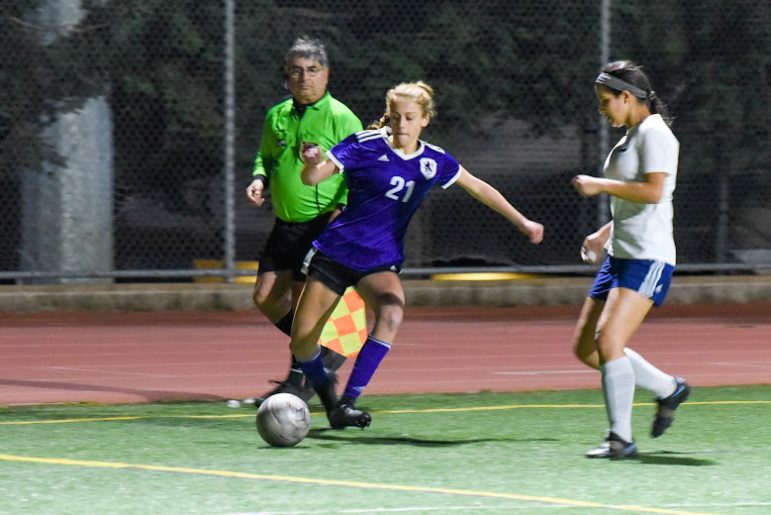 With 10 minutes gone in the second half, Barton sped up the right side and found Fitzgerald with a nifty pass. The ensuing shot made it 4-0 and ended the scoring.
Fitzgerald was pleased after the game. "It felt really good to score those four goals and I am super excited to continue through NCS. The team is super strong this year and I believe we can make it far!"
The #6 seed Highlanders travel to Sonoma on Feb. 19 to take on the #3 seed Sonoma Academy.
Photos by Todd Marshburn