Natalia Martinez scored 33 points to lead the Highlanders to a 76-50 victory over visiting St. Mary's on February 19 in the second round of the North Coast Section Division 4 tournament.
The second-seeded Highlanders advance to the semifinals on February 23. They will host No. 3 Lick-Wilmerding-San Francisco at 7 p.m.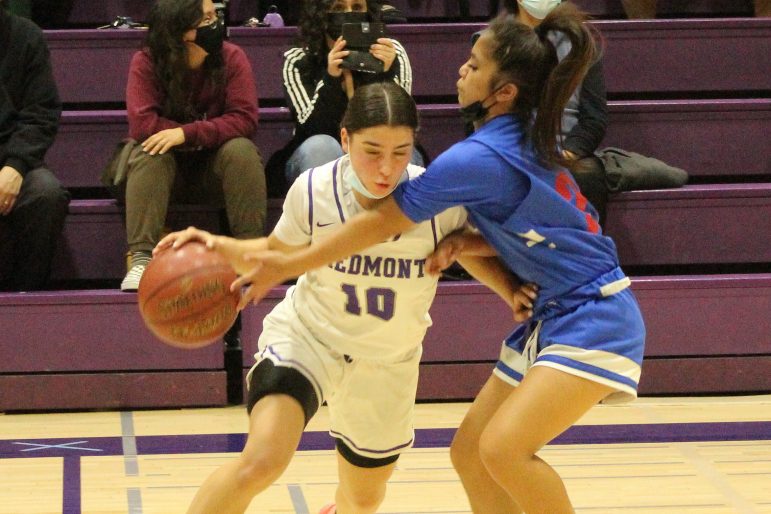 Martinez was without her running mate for much of the win over St. Mary's. Trinity Zamora was suffering from cramps and had to sit out significant time. Zamora finished with nine points, five rebounds, five assists and four blocks.
Martinez filled in the gaps with a terrific performance. She pulled down seven rebounds and had four assists. Maddie Hill contributed 19 points, eight rebounds, four assists and four steals. Zamora normally brings the ball up for Piedmont, but Highlander coach Bryan Gardere said that Martinez and Hill did a great job splitting the duties with Zamora on the bench.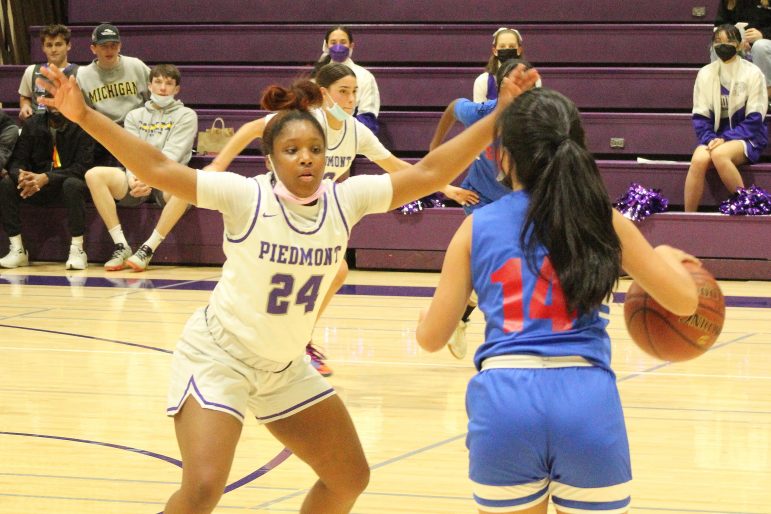 "People stepped up," he said. "It was a really great team effort and great team win."
Piedmont jumped out to a 19-4 lead in the early going. The hot start came after a 20-0 start in a first round win over John Swett. Martinez and Aniya Perine each scored six in the first quarter, while Zamora had four.
St. Mary's didn't wilt. The Panthers rallied to cut the lead to 21-11 at the end of the quarter.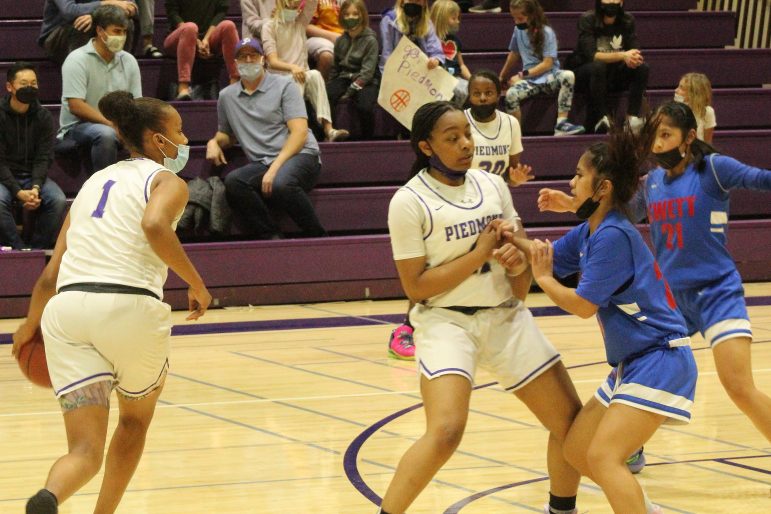 However, the Highlanders had too much firepower, extending the lead to 44-22 at halftime. Hill hit three 3-pointers in the first half and had 12 points at the break.
St. Mary's got as close as 16 in the second half, and the Panthers crowd was starting to make some noise, according to Gardere. But Piedmont was able to stem the tide.
"The game was fun," Gardere said. "I thought the girls came out ready. There's something to be said when you come out and swing first. We had built enough cushion that even when they cut it to 16, we were able to respond."
Perine finished with 11 points and four rebounds. Hannah Govert had five rebounds to go along with two points and three steals.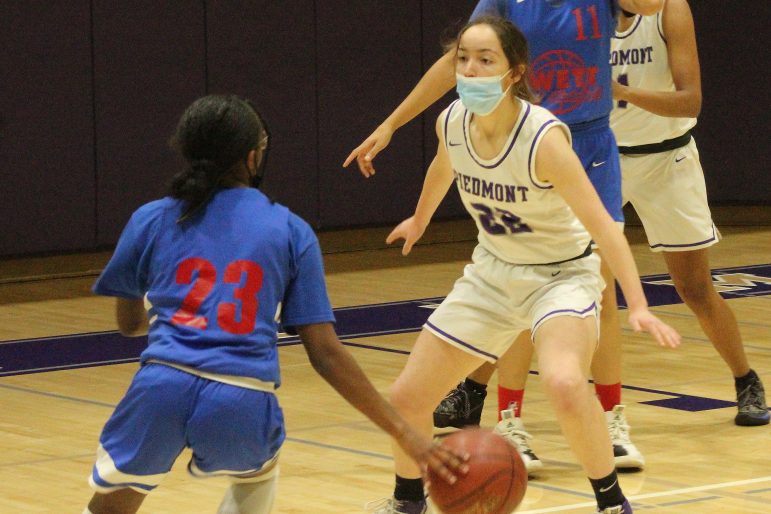 Sophomore Milan Jackson scored 16 points for St. Mary's.
Next up is Lick-Wilmerding, which eliminated the Highlanders from the 2020 NCS Division 4 playoffs with a 69-45 win in San Francisco. Then-sophomore guard Annabel Schneiberg had 23 points and 10 rebounds in the game. She is now a senior for the Tigers, who defeated Terra Linda-San Rafael 73-54 in their second round game.
"We'll have to account for her," Gardere said. "We'll have to really dial in on a couple of their other players. It's going to be tough."
"But we expect that. Everybody who is still playing is definitely a good team. We'll spend the next couple of days trying to get better."
Photos by Damin Esper and Julie Reichle