Marin Catholic High School's girls basketball team was too much for Piedmont in the North Coast Section Division 4 championship game. The Wildcats took control of the game in the second quarter and maintained a double-digit lead most of the rest of the way en route to a 63-51 victory at Marin Catholic on Feb. 26.
Both teams will advance to the California Interscholastic Federation northern regionals.
There was one statistic that explained the outcome: rebounding. The Wildcats outrebounded the Highlanders 50-18. Marin Catholic also dominated in assists and shooting. But that disparity on the boards made it impossible for Piedmont to mount an effective comeback.
"Tonight didn't show how good of a team we have," Maddie Hill said. "But we got here. First time in 11 years."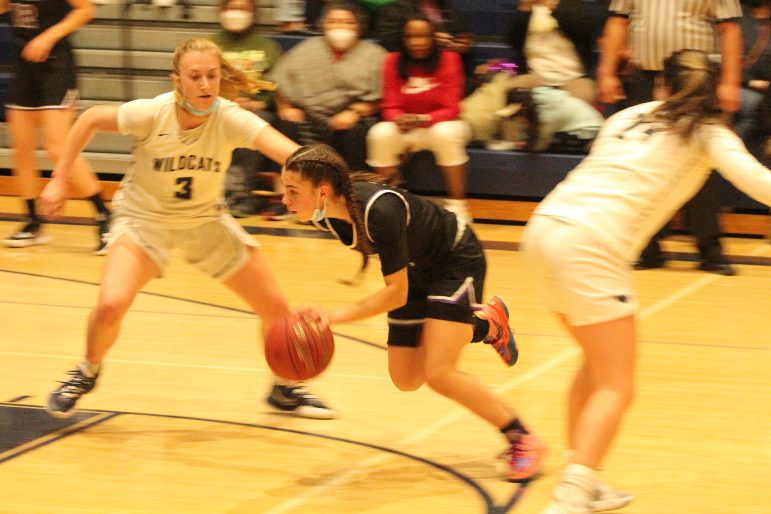 A lot of things didn't go right for the Highlanders. One was Hill suffering a sprained ankle in Piedmont's win over Lick-Wilmerding in the semifinals. Hill was on the floor in obvious pain after her injury in the third quarter of that game, and she did not return.
In the finals, Hill started, but played limited minutes. Normally the team's third scorer, she was scoreless against Marin Catholic, taking just three shots.
Natalia Martinez also went down after a collision with a Marin Catholic player. She only left the game momentarily, but struggled to find her shot in the first half, finishing with just five points on one of seven shooting. Three of her first half shots were blocked.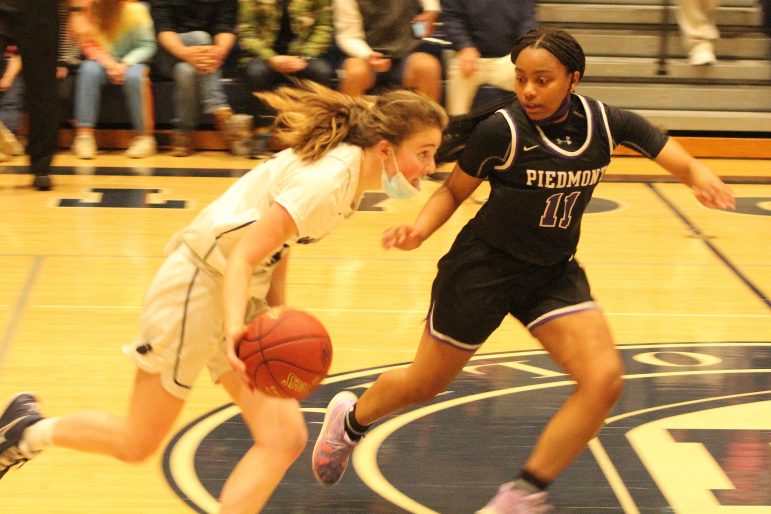 Ultimately, though, it wasn't bad luck that did in the Highlanders.
"I thought they did a great job and I thought we didn't really respond the way I thought we were going to respond," Piedmont coach Bryan Gardere said. "I don't care what happens (with the final score), but I need the competitive greatness to be up and I don't think we matched their effort. I don't know how or why but I don't think we matched it today."
Early on, Trinity Zamora kept the Highlanders in the game almost by herself. She scored 13 points in the first quarter and finished with 29 in the game. However, her shots were mostly coming from outside and that kept her away from the offensive boards. She had just four rebounds in the game. Martinez was able to push things in the second half and finished with 19 points and five rebounds. Shakila Zuberi's 3-pointer in the second quarter was the only scoring by any other Piedmont player.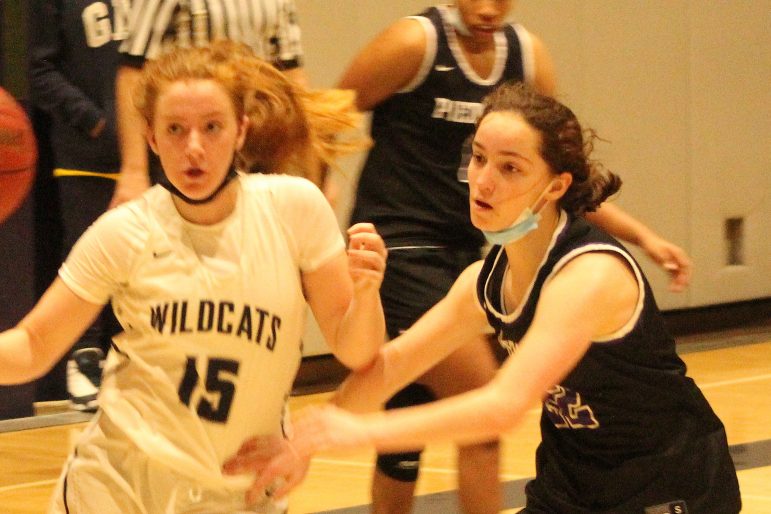 Gracyn Lovette, who plays AAU ball with Zamora, led the way for the Wildcats with 23 points and nine rebounds. Anna Schraeder had 14 points and 14 rebounds. Roxie Jennings had 12 points and eight rebounds. Schuyler Kallmeyer had three points, seven rebounds and seven assists.
"Every kid on our team can rebound," Marin Catholic coach Ashley Saia said. "From the guard spot, (Piedmont is) super-physical and aggressive. We wanted to make sure we were taking that away and everyone knew to do their job."
The Wildcats had 15 assists on 20 made field goals. They worked the ball around the perimeter well, then made terrific interior passes against Piedmont's 2-3 zone. Marin Catholic ended up 20 of 46 (43 percent) from the floor.
"We came in hoping to be aggressive and match their effort and play hard on defense and force some turnovers," Zamora said. "It just didn't happen as well as we wanted to. We kept fighting and we just have to keep pushing and look forward to trying to win state."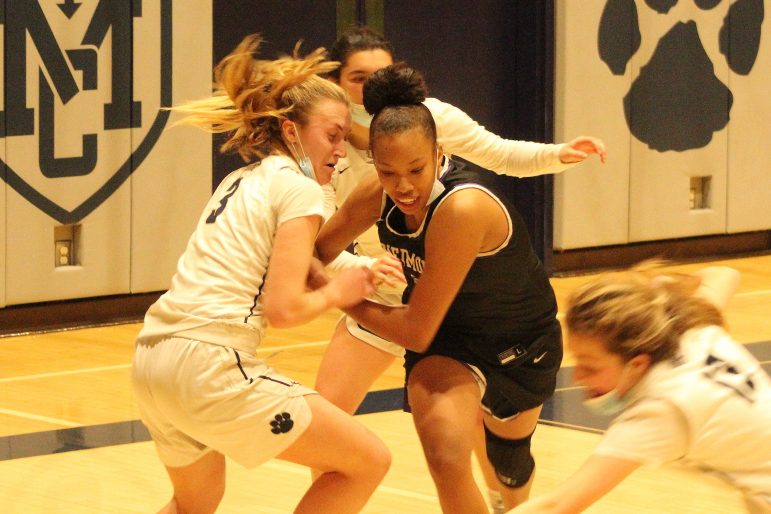 Piedmont (22-6) was in its first NCS final since 2011. Marin Catholic (27-4) won its first title since 2001 and fourth all-time.
The CIF brackets were announced on Feb. 27, and Piedmont received the first seed in Division 2. The Highlanders host Hillsdale-San Mateo on March 1 at 6 p.m.
Photos by Damin Esper