The Highlanders opened their North Coast Section Division 4 playoff run by routing visiting John Swett on Feb. 16, 74-17. The Highlanders dominated an overmatched team, shutting out their opponents in the first quarter while taking a 20-0 lead.
Piedmont's defense overwhelmed the Warriors, forcing 14 turnovers and allowing John Swett just five shots from the floor in the first quarter. It wasn't until the seven minute, 24 second mark of the second quarter that Alyson Angat was able to score the first basket for the Warriors.
"I think putting in a new defense, really working on it at practices, emphasizing it more has been helping us get better," guard Natalia Martinez said. "It's been making us more aggressive, us wanting the ball more."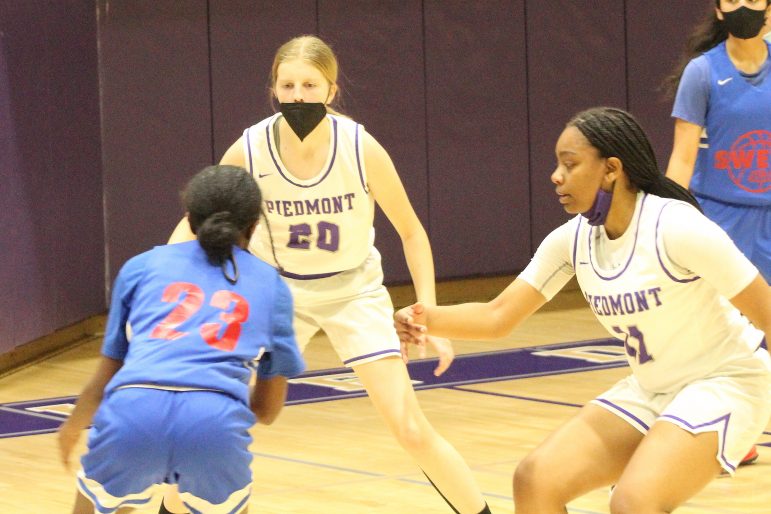 Piedmont coach Bryan Gardere said a loss to San Leandro in the regular season finale led to a re-emphasis on the defense.
"We want to focus on ourselves," he said. "Today, we were just trying to focus on the rotation defensively. We felt Friday night, we let too many open shots go. We wanted to tighten up the closeouts, high hands so they don't feel so obligated to shoot it when you come out slow and late. Concentration is a skill set."
"I think sometimes, as a team, there are lapses. Human nature is to start playing the scoreboard and then you just think that that little thing doesn't matter when everything matters. How we teach and how we coach is everything matters."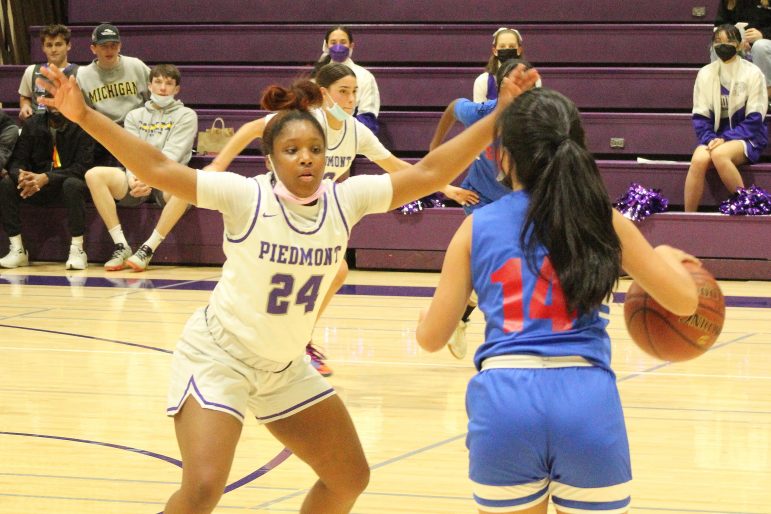 Martinez was one of the ringleaders, getting five steals and scoring 16 of her 27 points in the first half. She shot eight of 10 from 2-point range and made three of her four 3-pointers.
"I think Bryan and the whole team really help keeping me accountable," Martinez said. "Moving my feet, putting my hands up, rebounding out of my position."
Trinity Zamora had a relatively quiet night, scoring 11 points and grabbing six rebounds. The big lead led to the Highlanders' stars spending chunks of the second half on the bench. Maddie Hill had 13 points. Hannah Govert scored eight points with six rebounds.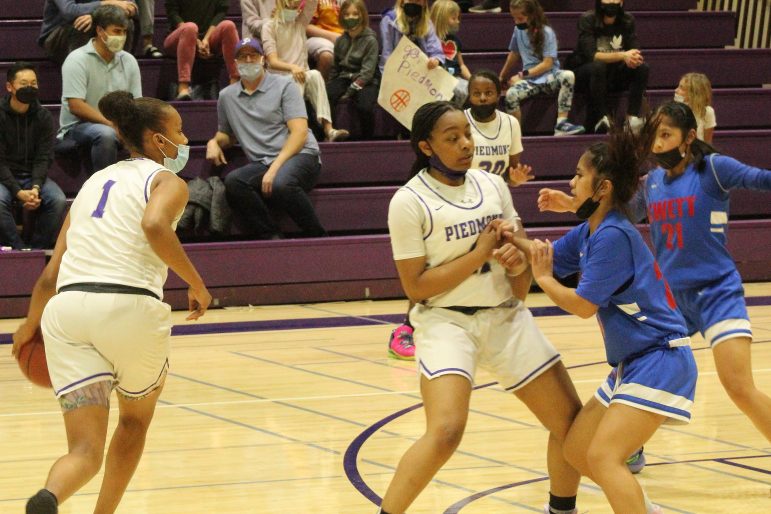 "We definitely appreciate every point we get from all of our players, especially Hannah," Zamora said.
One welcome change for Piedmont was a deeper bench. The team had four players up from the junior varsity available after playing a large chunk of the season with just six on varsity. In the finale at San Leandro, the Highlanders finished the game with just four players on the floor due to two players fouling out.
"Oh, my gosh," Gardere said of having a longer bench. "We're excited about that!"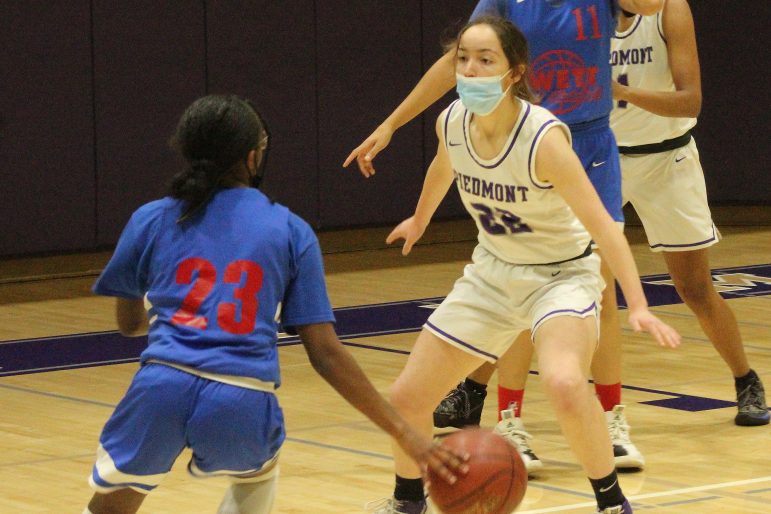 Highlights for John Swett were few. Farzenah Moss-Fields led the Warriors with seven points.
Piedmont advances to the second round on Feb. 19. The second-seeded Highlanders will host old rival St. Mary's at 7 p.m. The Panthers beat Justin-Siena-Napa, 53-50.
"It should be a good game," Gardere said. "Definitely rather play them here. We just have to come out locked-in and ready. I think that's the biggest challenge in playoffs."
Photos by Damin Esper