The Highlanders are loaded this year and hope to contend for league and section championships. That's thanks to a bushel of high-quality veterans and tremendous depth.
"I'm excited about the team this spring," Piedmont coach Jim Landes said. "It's going to be pretty good, I think."
Charlie Lambert heads the returnees at No. 1 singles. The senior is entering his fourth season on varsity and has improved by leaps and bounds.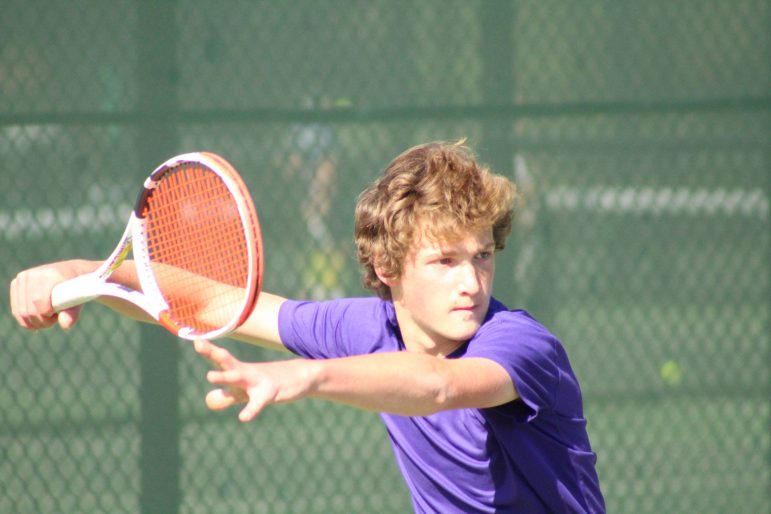 "He's a lot more offensive," Landes said. "He hits big serves and big forehands. He used to be more of a crafty player, defensive. This year I think he's a lot more confident in his offensive game."
Lambert will be challenged at the top of the ladder by junior newcomer Lenni Burchardt, an exchange student from Germany. Landes said the two have played a couple of challenge matches at practice and Lambert has the upper hand, but it is close.
"(He's) a beautiful player who's got all the shots," Landes said of Burchardt. "He's pretty tall, got a big serve. He likes to play offensively also. He doesn't always have confidence in it, chipping the ball more than I want him to, but he can play really great tennis."
Sophomore Ben Breber returns at No. 3 singles. He just returned to the court after playing basketball.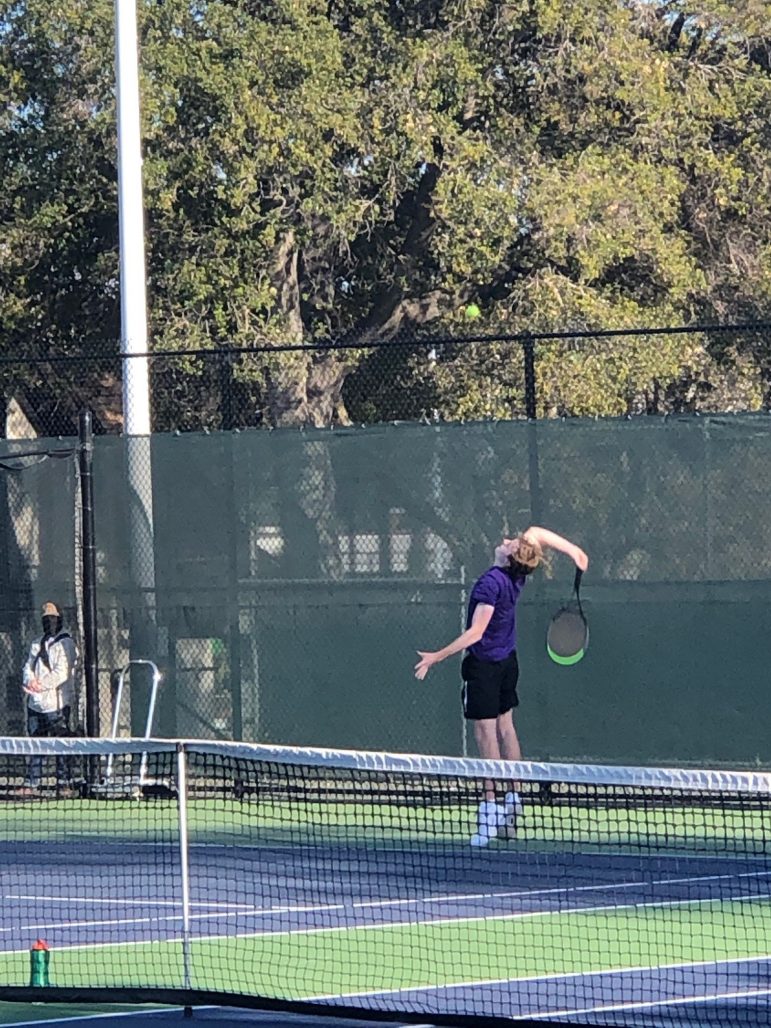 "Ben likes to play in the front of the court more than the other players," Landes said. "He's got a big serve, he's got a good forehand. His biggest advantage is when he comes forward, but it's a difficult game to have to play. He had a great season last year. He won a lot of matches and lost a couple of close ones."
At No. 4 singles is sophomore Monte Imburg. Landes had him on the No. 1 doubles team last year, but said this season he will "force" Imburg to play singles. Landis said that when the team did a round-robin practice tournament recently, Imburg came out on top (although the top three players weren't in it).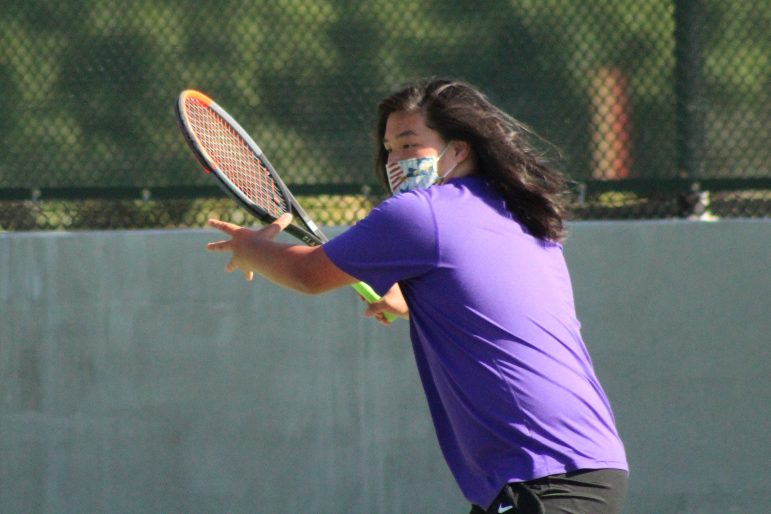 "Monte played doubles last season and didn't lose a match," Landes said. "Monte would prefer to play doubles, but I'm not going to let him."
Most matches will be four singles players and three doubles teams. The top doubles team will be seniors Charlie Olcott and Kai Baudendistel.
"They're solid," Landes said. "They both play similarly. They volley well. They have all-around games. Both of them have trouble sometimes with their serving, but they're aggressive and smart. They've played a lot of doubles together. They know each other's games. They know where they're going to be."
Ethan Pham and Oliver Maxwell figure to be the No. 2 team. They were the No. 3 doubles team a year ago.
"They're a good team," Landes said. "Ethan (a junior) has a big serve. Oliver (a senior) is more of a crafty type of player. He can serve well too. He knows how to win. It's a bit of brains and brawn there. They'll get a shot against Kai and Charlie (to move up the ladder)."
Five players will vie for the No. 3 doubles team. Landes said that seniors Graham McWeeny and Charlie Sullivan have more experience than freshman Nick King, senior Jacob Hsia, and sophomore Graham Alban.
"We have a shot to win NCS," Landes said. "We're going to see a lot of our competition during the season. We'll play Lick(-Wilmerding), we'll pay University, we'll play Head-Royce. We'll know a lot before we go into NCS where we stand."
The team opened its season on Feb. 17 with an 8-1 win at San Ramon Valley.
Lambert defeated Declan O'Connor, 7-6 (4), 6-4 at No. 1 singles. Sullivan and McWeeny came back to beat Finn Cockern and Lucas Siefart at No. 1 doubles, 5-7, 7-6 (4), 10-4. Baudendistel lost the No. 6 singles in a tight match against Luca Ferrara, 4-6, 6-3, 10-6.
Burchardt was strong at No. 2 singles, downing Ryan Zanagar, 6-1, 6-0. Imburg won by the same score over Riker Janatpour at No. 3 singles.