The Highlanders wrapped up the Shoreline Division championship of the West Alameda County Conference with a 2-0 win over Hayward at Witter Field on Feb. 4.
The win moved the Highlanders to 9-3-2 on the season, and 9-3 in WACC play.
Piedmont still has three matches remaining on its schedule: Feb. 9 at Alameda, Feb. 11 at home against Encinal (Senior Night), and Feb. 12 at San Leandro. The North Coast Section will announce its playoff brackets on Feb. 13.
"I think making sure that we win the league is important," Highlanders coach Todd Sullivan said.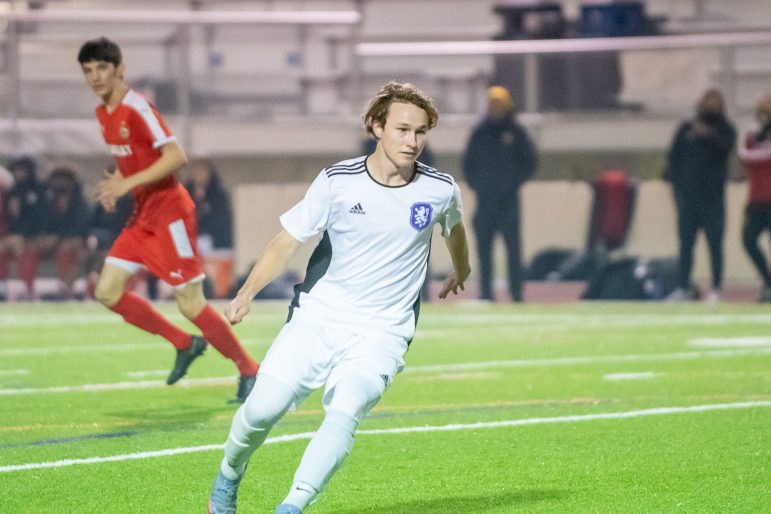 Piedmont got both its goals against Hayward in the first 11 minutes of play. At the eight-minute mark, Aiden Woolwine broke loose for a long breakaway down the left side. He finished off the play with a goal for a 1-0 lead.
In the 10th minute, Russel Tan sent a ball behind the Farmers' backline. Conner Curtis ran the ball down, and beat the goalkeeper to the far left side.
Piedmont controlled most of the game the rest of the way. Sullivan said the team had chances to open up the lead, but didn't convert them.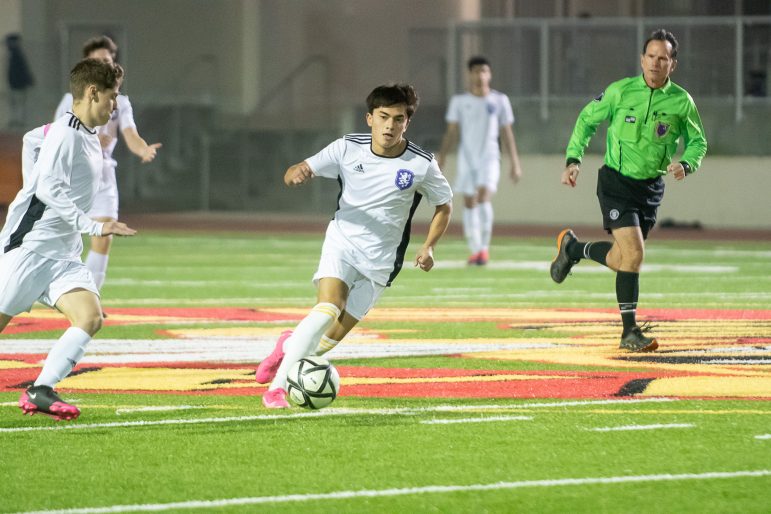 "It was kind of always going to be a tough game," Sullivan said. "They've had some really good results this year. We've been the same. We were able to get a good start getting two goals in the early part of the game, which made our lives a little bit easier."
Sullivan added that goalkeeper Dan Malecki made some key saves.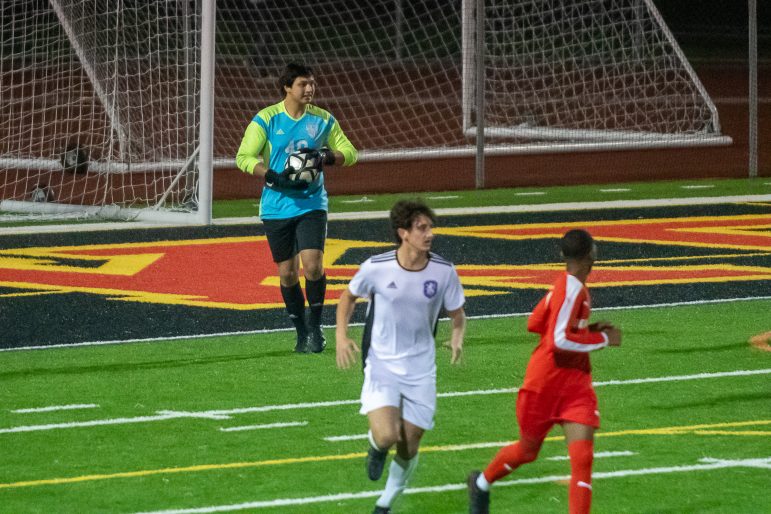 Sullivan added that the team has been playing very well on both ends of the field. The Highlanders have won five matches in a row since dropping a 1-0 decision against Castro Valley on Jan. 18. They have outscored their opponents 20-1 in that stretch.
"They're playing really well," Sullivan said. "I think they're coming together at the right time. I'm hoping that we can get everyone really fit for the playoff run."
Sullivan said he's hoping for the top seed in the NCS Division 4 playoffs.
Photos by Jonathan Payne