Andre Stankiewicz got the first shot off, but it was blocked by the University High School-San Francisco goalkeeper. Eventually, the rebound kicked back to Stankiewicz.
He didn't miss the second time.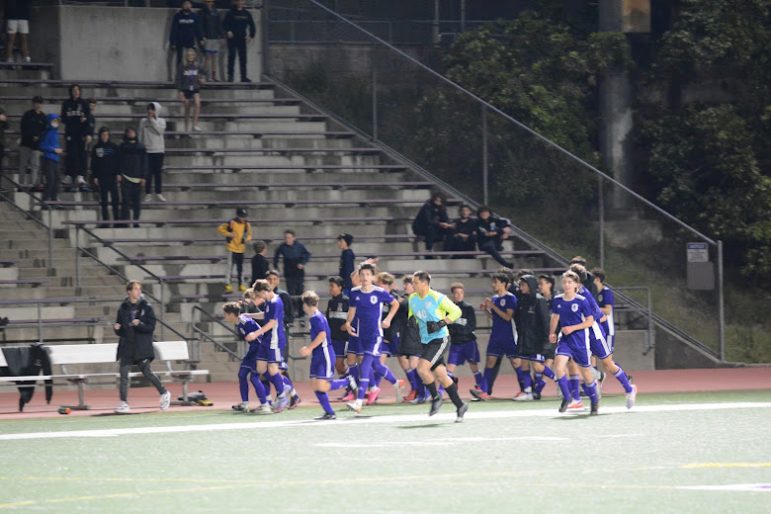 Stankiewicz's goal in the 67th minute lifted the Highlanders to a 1-0 win over the Red Devils in the North Coast Section Division 4 championship game held at Witter Field on Feb. 26. Piedmont thus earned the first NCS boys soccer crown in school history.
"It was a crazy game," Stankiewicz said. "The whole atmosphere and environment was great. Definitely the most amount of fans I've ever seen there. That was great. The biggest game in Piedmont history. We tried not to think about it."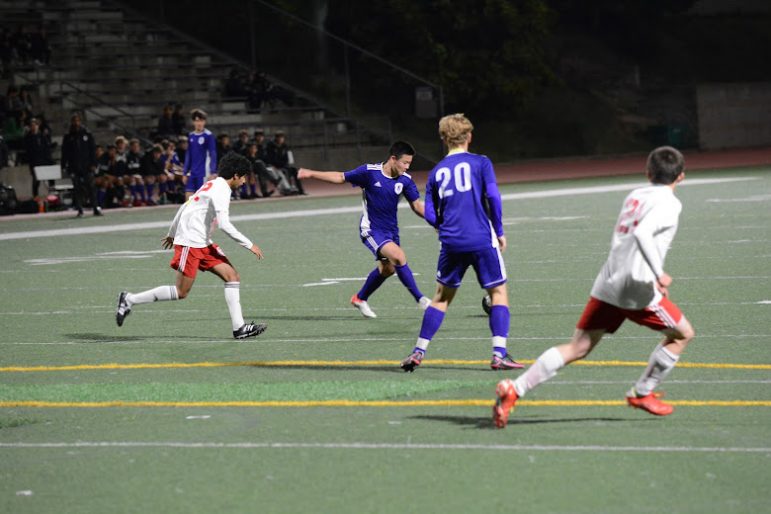 Said Highlanders coach Todd Sullivan, "Really important moment in the program. I'm still overwhelmed with how well the season went. It's incredible we achieved the goal."
Piedmont had to overcome one serious scare – in the 79th minute, University put the ball in the net on a long shot from 20 yards out to the left. But the assistant referee ruled that the Red Devils were offside, and the goal was waved off.
The game-winner came at the end of a sequence where Russell Tan crossed the ball from the right side to Stankiewicz in front slightly to the left. After missing the first shot, the ball rattled around for a moment until bouncing back to him. He put the ball into the upper right corner for the goal.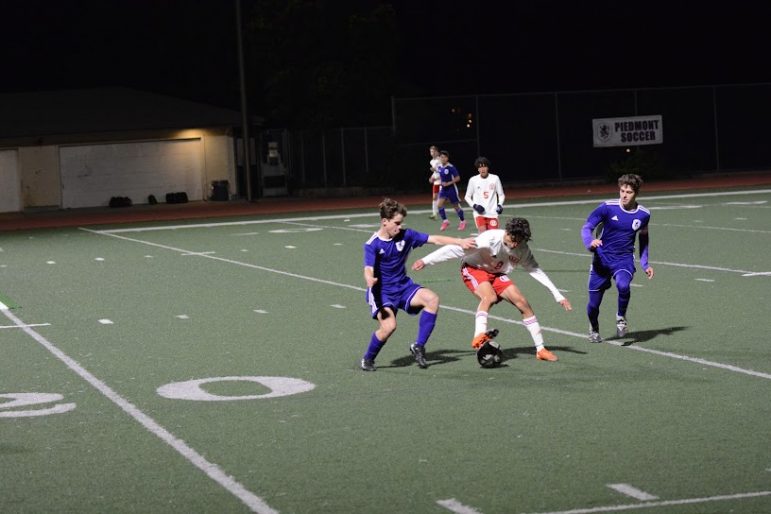 "It was pretty even, especially the first half. Both teams were kind of trying to feel each other out," Sullivan said. "In the second half we kind of gained more control."
Stankiewicz said when he was a freshman, he was told by junior varsity coach (and former Piedmont player) Nikolai Littleton about how when he played for the Highlanders, they made three finals and came up empty each time. Stankiewicz also noted that Piedmont started the year 4-3-2 despite coming in with high expectations. The team has won 11 consecutive matches now.
"We knew we had momentum, we knew we had confidence," Stankiewicz said.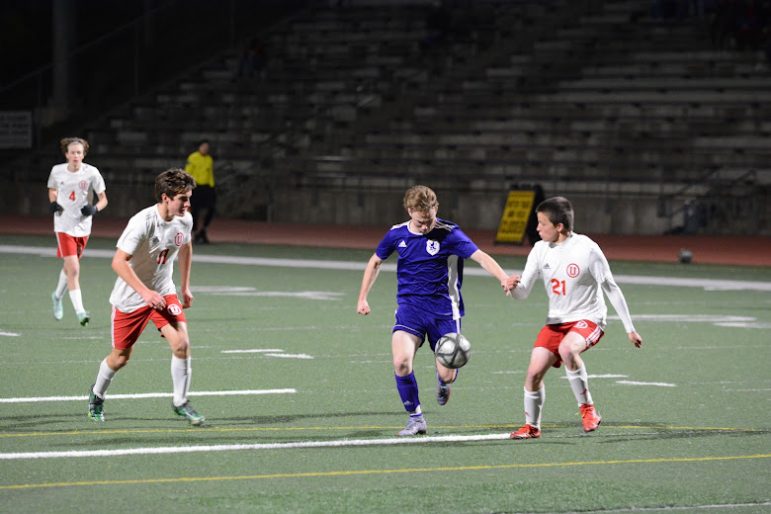 Sullivan singled out defender Ian Work, midfielder T.J. O'Neill, and striker Aiden Woolwine as playing well in the championship match.
The Highlanders will now advance to the California Interscholastic Federation Northern Regional playoffs for the first time. There is no state championship, but if Piedmont can win three more victories, it can secure a regional title.
Piedmont earned the #6 seed in Division 4, and will travel to Atherton on March 1 to face third-seeded Sacred Heart Prep at 3 p.m.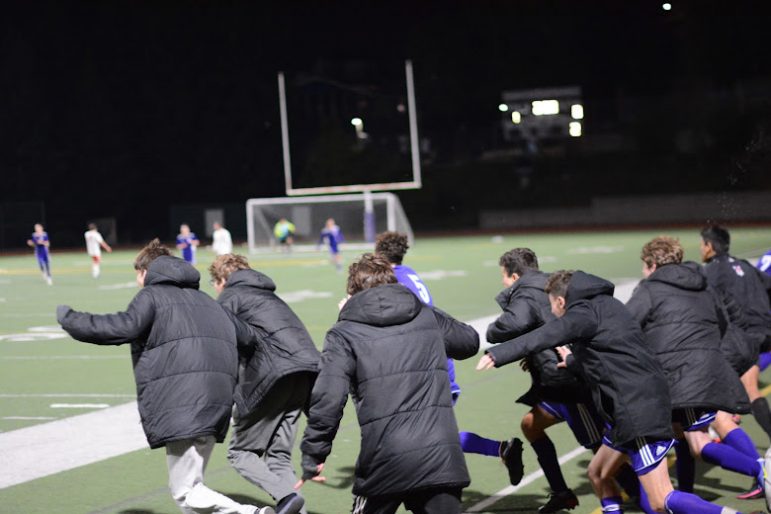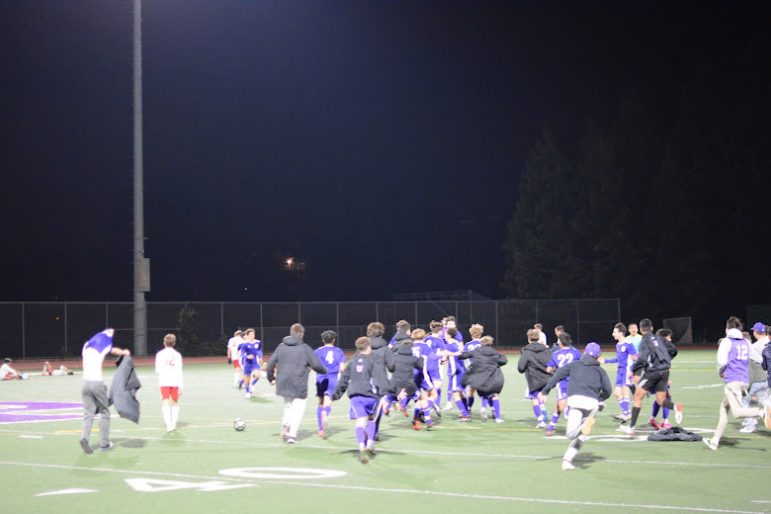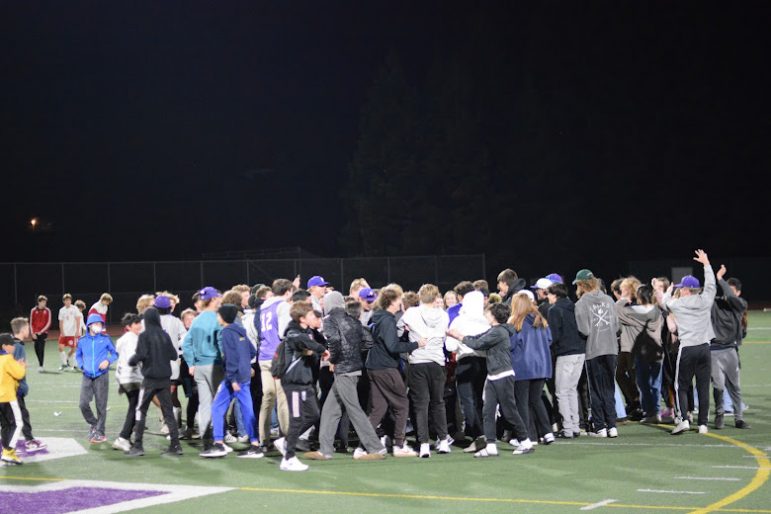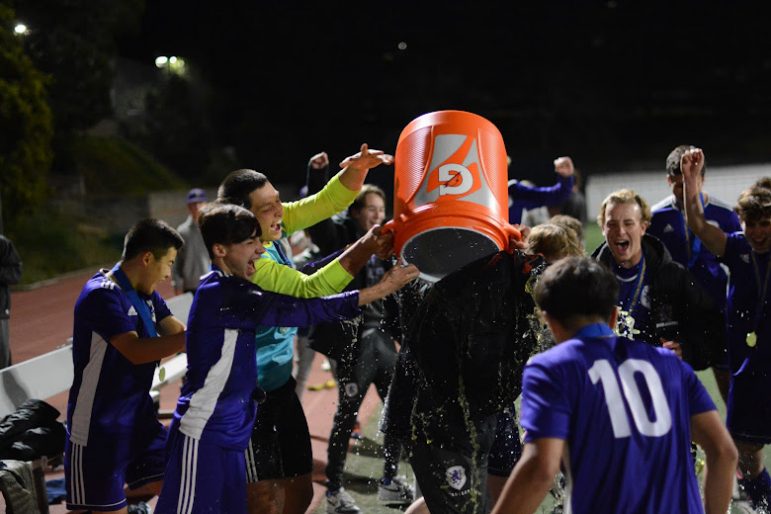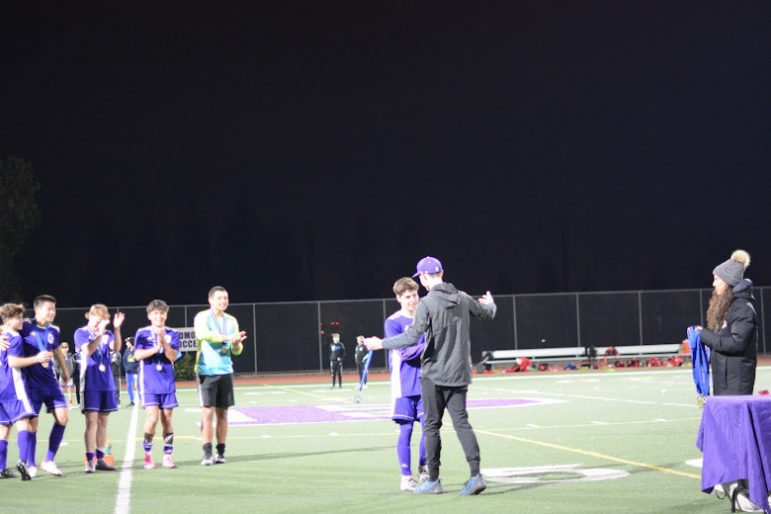 Photos by Bill Malecki