Russel Tan scored two goals in two minutes late in the first half to help lead the Highlanders to a 6-0 win over Encinal at Witter Field on Feb. 11.
It was the final regular season game of the year for the Highlanders, who celebrated Senior Night in a pregame ceremony.
"The focus was on making sure all the seniors got their minutes," Piedmont coach Todd Sullivan said.
Said senior defender Ian Work, "It feels great to have another good ending."
Added senior midfielder Andre Stankiewicz, "I think everything is clicking."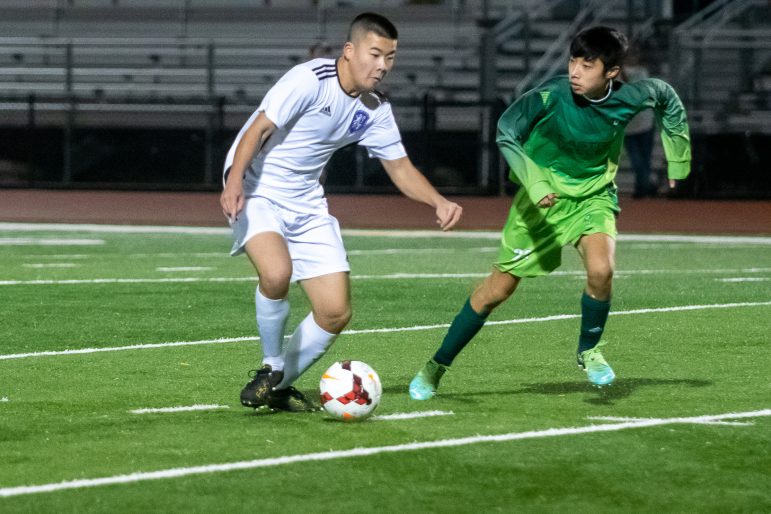 The Highlanders got off to a strong start with senior Omri Kariv scoring on a header in the 13th minute. Tan made excellent plays on his two goals. In the 38th minute, he made a run up the left side and tapped the ball with his left foot into the goal off the hand of the goalkeeper. In the 40th minute, Tan got the ball and raced behind the defense to score.
Senior defender Anders Payne scored in the 59th minute when he got the ball in front and converted.
The goal of the night came in the 80th minute when senior midfielder Luis Somers-Satue sent a corner kick directly into the net. Senior Jason Machle also scored.
Now, the Highlanders advance to the North Coast Section Division 4 playoffs. Piedmont is 12-3-2 and earned the top seed and a first round bye.
"I think the teams we play in NCS are going to be the hardest we've played all year," Stankiewicz said. "We all want to win NCS."
Sullivan is optimistic.
"It's a group I feel could go all the way," he said. "We won the league, we secured the top spot in the playoffs."
The seniors honored included Stankiewicz, Somers-Satue, Work, Payne, Machle, Arjun Silverberg, Patrick Alexandre, Conner Curtis, Theo Markopoulos, Darius Grammer, Adi Kisieu, Omri Kariv, Ethan Lim, and Jackson Thornborrow.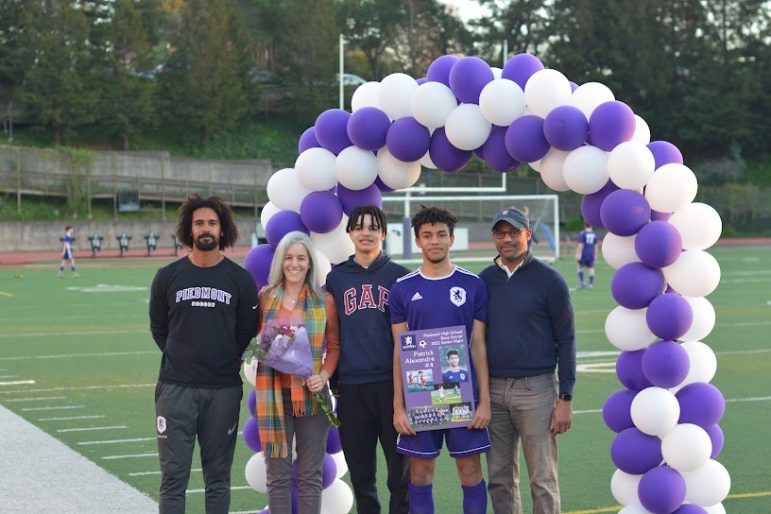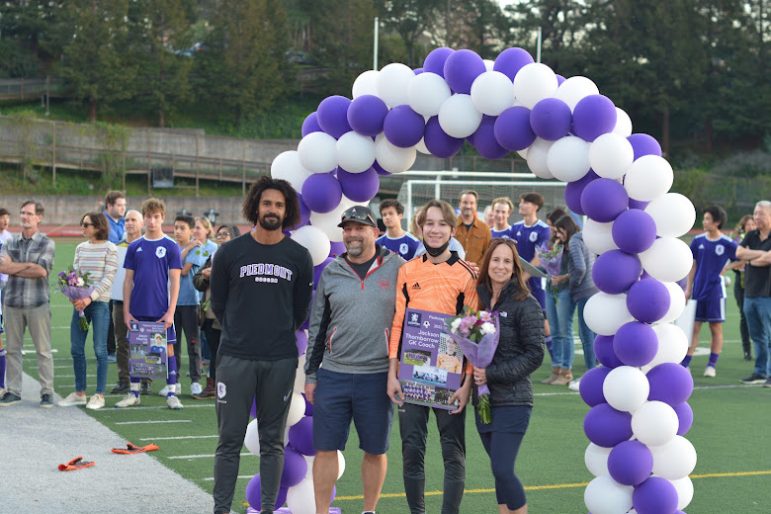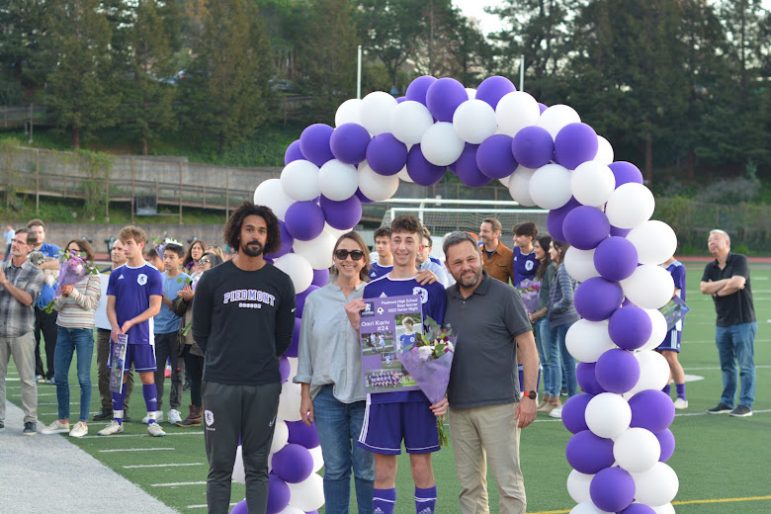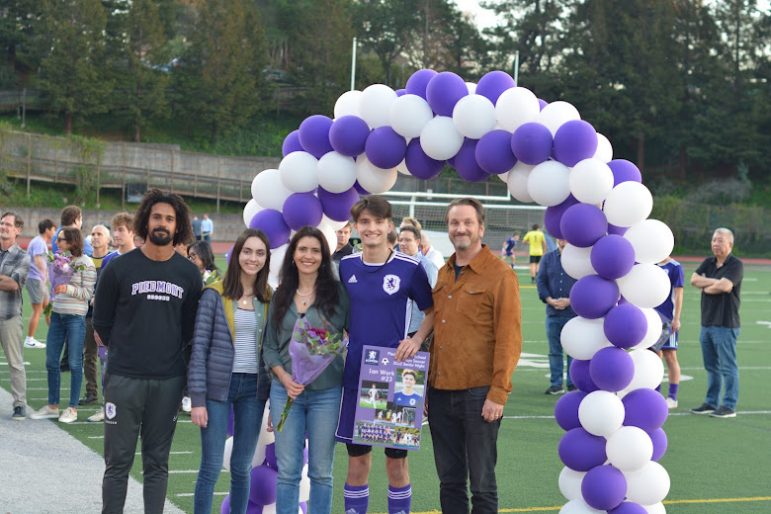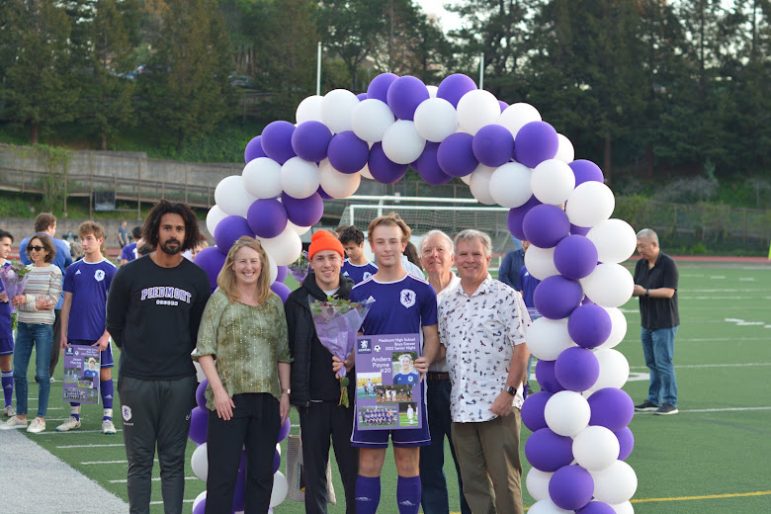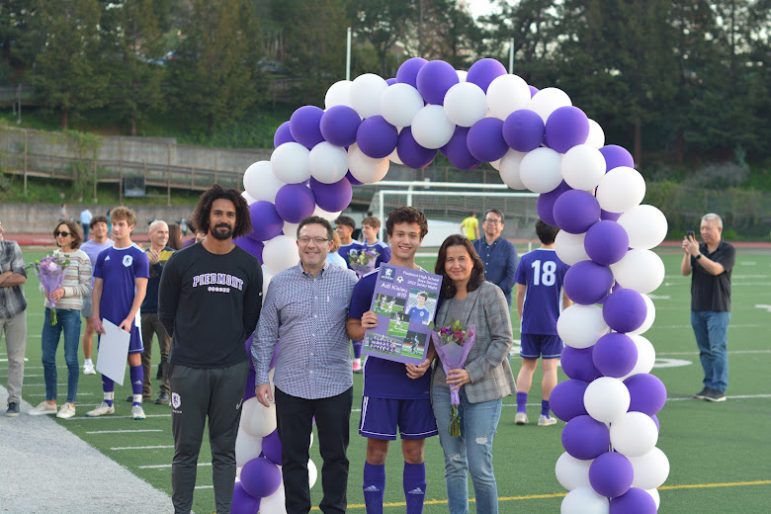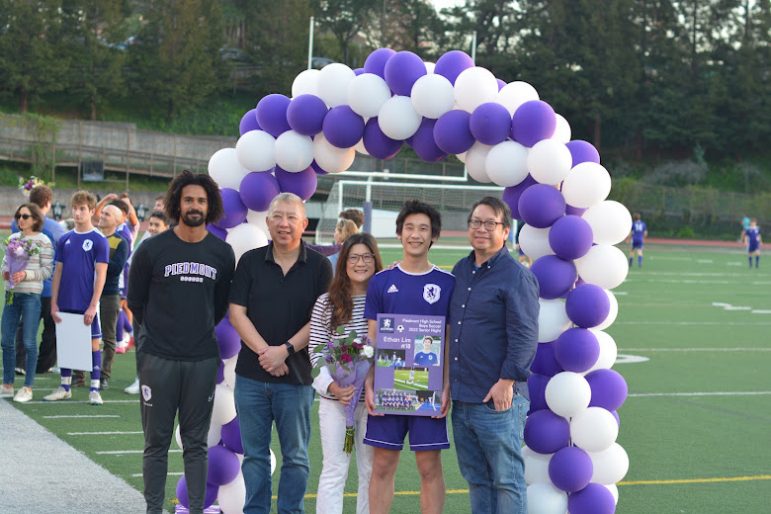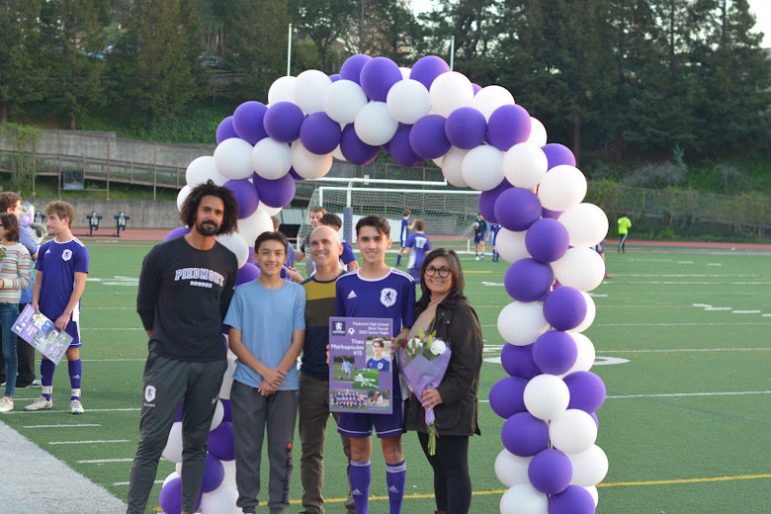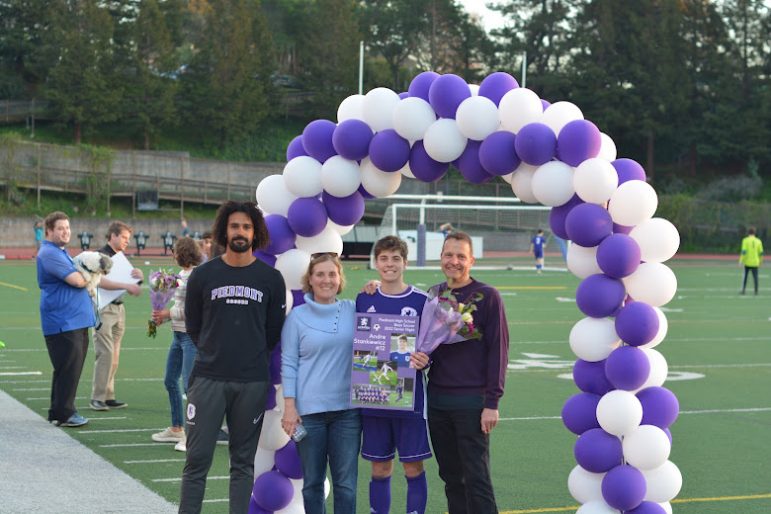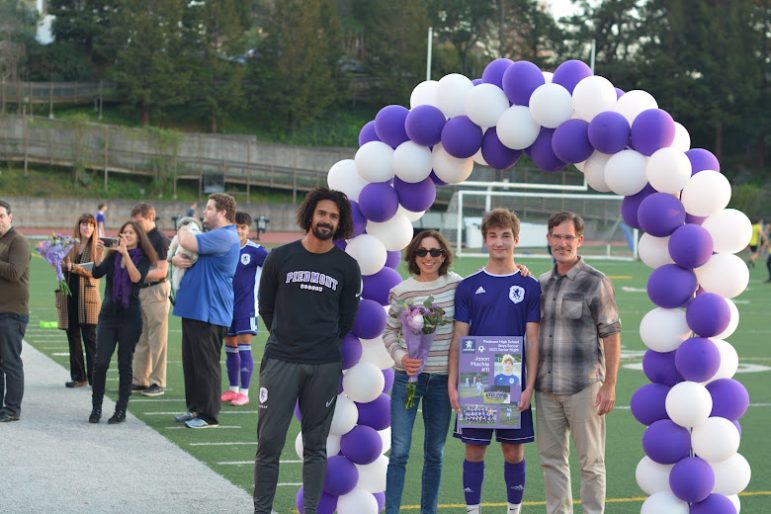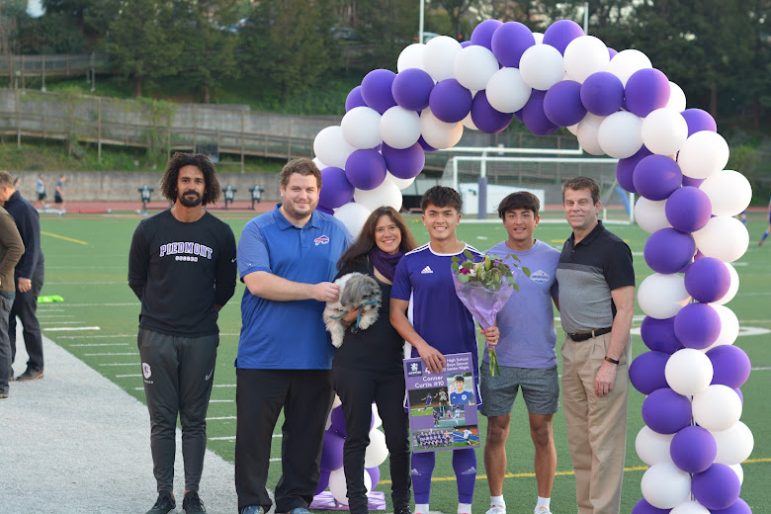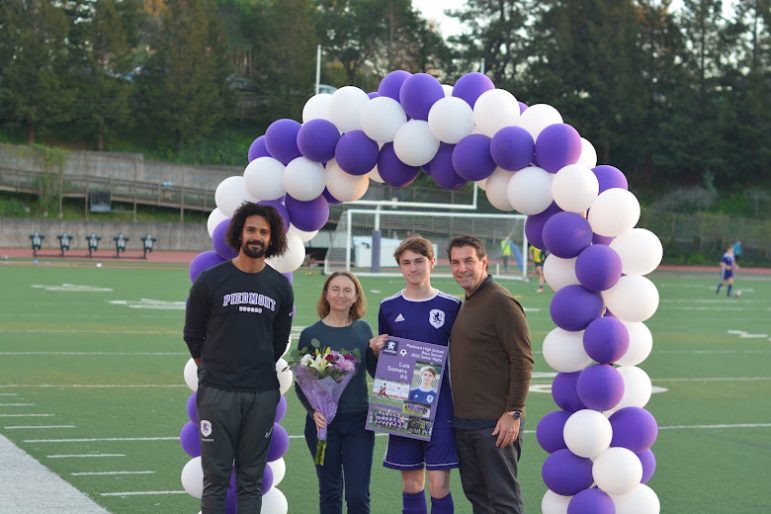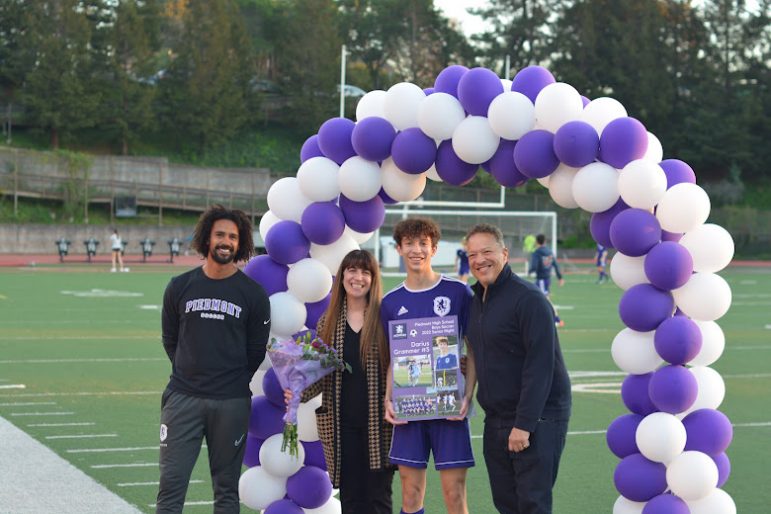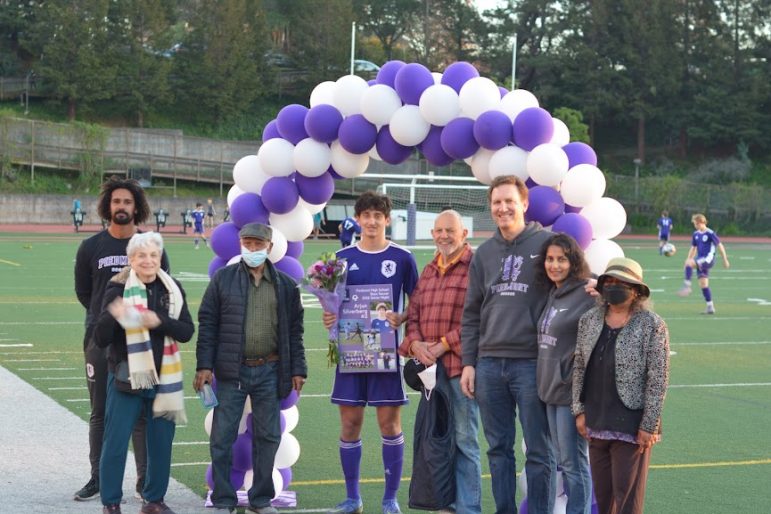 Photos by Bill Malecki