The Highlanders steamrolled into a showdown match with Hayward on Feb. 4 with three big victories.
Piedmont won the matches by a combined score of 14-0.
Piedmont is scheduled to host Hayward, with the winner having an excellent shot at winning their division of the West Alameda County Conference with just a week to go.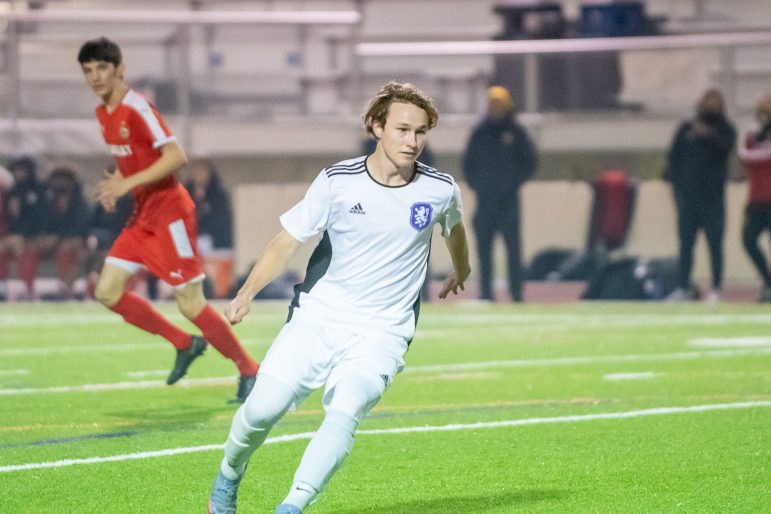 On Jan. 25, the Highlanders beat Arroyo on the road, 3-0. Aiden Woolwine got Piedmont on the board from about 15 yards out with a goal at 15 minutes. A corner kick by Theo Markopoulos led to a Darius Grammer goal at the 27-minute mark.
Grammer scored again at 78 minutes when he took the ball on the left side and fired it into the net.
On Jan. 28, Piedmont traveled to Tennyson and recorded a 6-0 win. Patrick Alexandre scored less than two minutes into the game. Russell Tan scored two goals, including one on a direct kick. T.J. O'Neil converted a penalty kick. Ian Work and Conner Curtis also had goals.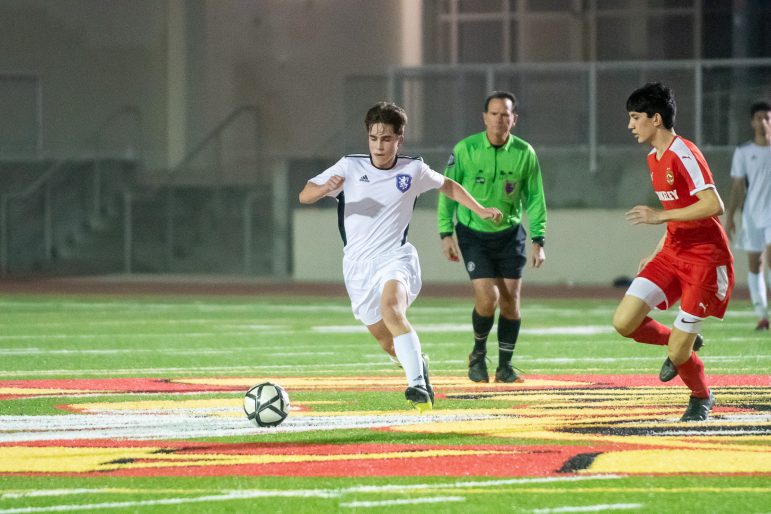 On Feb. 1, the Highlanders hosted San Lorenzo in Piedmont's first home game after Witter Field was repaired. It had been over a month since the Highlanders' last played at home. They responded by beating San Lorenzo, 5-0. Andre Stankiewicz and Conner Curtis scored goals.
Photos by Jonathan Payne