The Highlanders advanced to the North Coast Section Division 3 semifinals with a 63-33 win over visiting Encinal on Feb. 18.
The Highlanders avenged a 64-60 loss at home to the Jets in December.
The turnaround? In large part it was having point guard Jojo Murphy healthy. He scored 22 points in the win over the Jets.
"They face guarded A.J. (Harris) and kind of forgot about Jojo," Piedmont coach Ben Spencer said.
But the Highlanders also have turned up the defense in recent weeks. They are 7-1 on the court since a 60-55 loss at Berkeley on Jan. 27. The only loss was a double-overtime thriller at Bishop O'Dowd. In the three games since that loss, Piedmont has allowed 45, 45, and 33 points.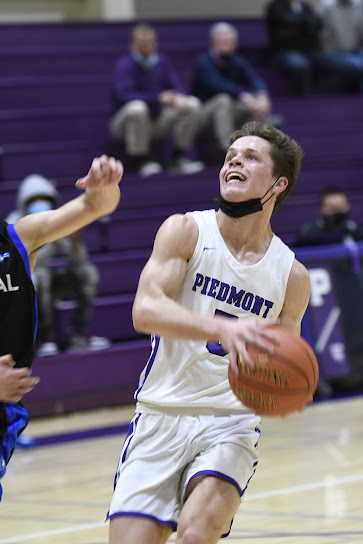 "The coaching staff has been preaching all year if we want to be one the best teams in the area, we have to defend," Spencer said, adding that rebounding is a huge factor. "We played good defense last year, but we couldn't rebound. If teams are getting put backs we can't get out and run."
Piedmont held Encinal to 26 percent shooting from the floor and three of 17 from 3-point range.
"I think what was incredible was our defense," Spencer said. "It was a statement game. We held them to four points in the first quarter and all four were we stole the ball and they got it right back. They couldn't get anything going."
Harris had 12 points for Piedmont, Raydan Holmes eight, and Spencer Settlemier six.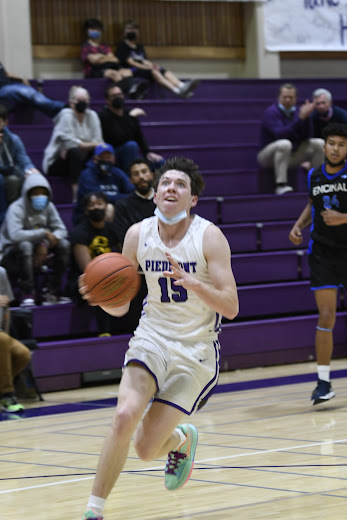 It was 18-4 after the first quarter and 36-18 at halftime.
"From top to bottom it was one of our best games offensively and defensively the whole year," Spencer said.
Next up is a game against Branson-Ross at Novato High School. Tipoff on Feb. 22 is scheduled for 7:30 p.m. The Bulls have long been one of the best small school teams in the Bay Area, and they had a 23-5 record this season. Branson defeated West County-Sebastopol in the second round, 62-18. Joaquim Arauz-Moore had 22 points for the Bulls.
"They're pretty talented," Spencer said. "They're really patient on offense. Run that shot clock down and they'll sort of grind you to death. I think we match up pretty well with them."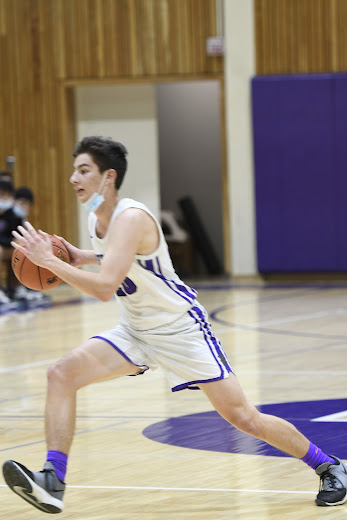 Spencer said his team is confident.
"I wouldn't want to play us," he said. "With Jojo coming back off his injury. He's at a different level, he's got a mentality that, 'I don't want it to end as a senior.'
"These guys are locked in. I have never seen a team so locked in at practice the last three weeks. I don't think we're scared of anybody."
Photos by Mark Aikawa and video by Ken Evans