Jojo Murphy got loose on the break and decided to go for it. He rose up and threw the ball down through the hoop one-handed. The Piedmont High School fans ate it up as their beloved Highlanders hammered visiting San Rafael, 74-44 on Feb. 15 in a first round game of the North Coast Section Division 3 boys basketball playoffs.
The dunk, which came early in the fourth quarter, was the first one for Murphy in a high school game.
"I've actually missed a couple in my high school career," Murphy said. "People have been bugging me about not doing it on fast breaks. I was anticipating a steal and felt my legs under me, so yeah!"
Murphy was huge all night, scoring 28 points and grabbing five rebounds. In the third quarter, he bounced an inbounds pass from under the basket off of a Bulldog defender back to himself and laid the ball in.
Most important, he hit four 3-pointers during a second quarter run that blew the game open. The Highlanders (16-10) had taken a 12-9 lead after the opening period. Murphy buried three 3-pointers to start the quarter to make it 21-9. By the time the quarter was over, Piedmont was up 34-13 and the game was all but over.
"They were in a zone and they were mostly playing back," Murphy said. "A.J. (Harris) started a little cold, we started a little jittery. It's usually how it goes the first round of playoffs. But then I found my groove outside the zone."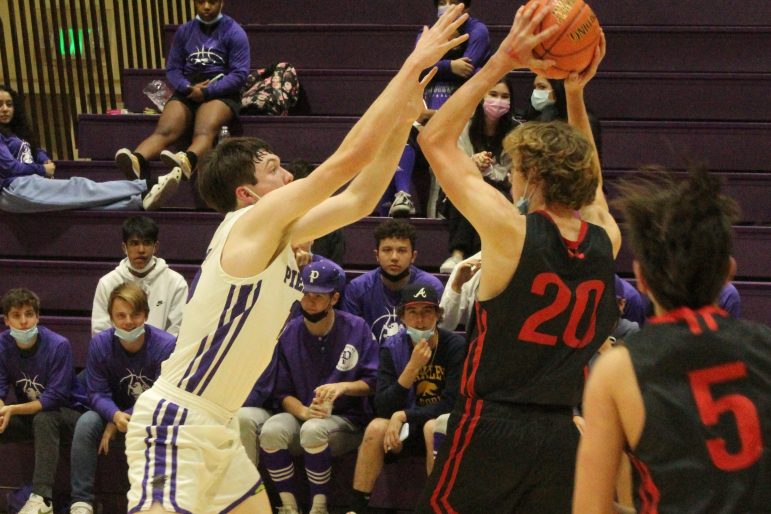 Harris finished with 20 points but struggled with his shot, going 0-for-4 from 3-point range in the first half. He also grabbed five rebounds.
"Jojo's the only one who's played in a postseason game," Highlanders coach Ben Spencer said. "A lot of guys came out nervous, they had jitters. It wasn't until he knocked down those three 3-pointers where we started to pull away. That's what good team leaders do, that's what captains do, that's what seniors do. From there on, you see the type of player he is. He's on a different level. He was amazing tonight. He got everybody else going."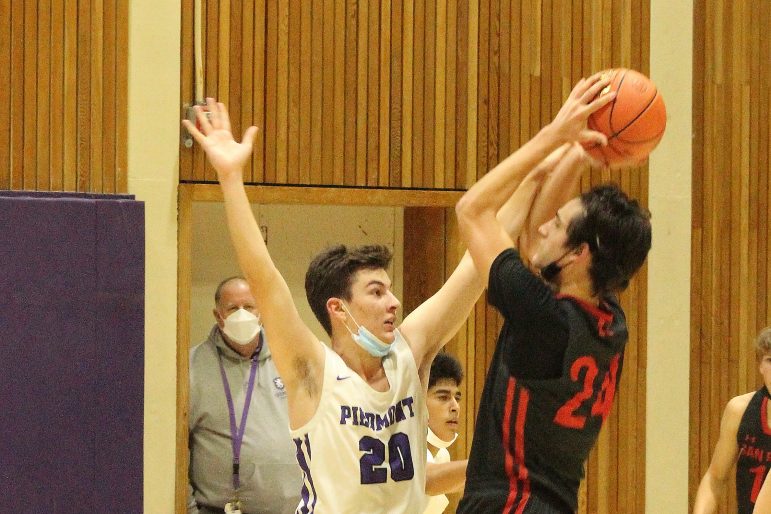 Piedmont's defense was huge as well. San Rafael's Jack Healy was held to four points on two-of-nine shooting from the floor. Raydan Holmes spent most of the night guarding Healy.
Freshman Giovanni Brovelli came off the bench to score 16 points for the Bulldogs, all in the second half.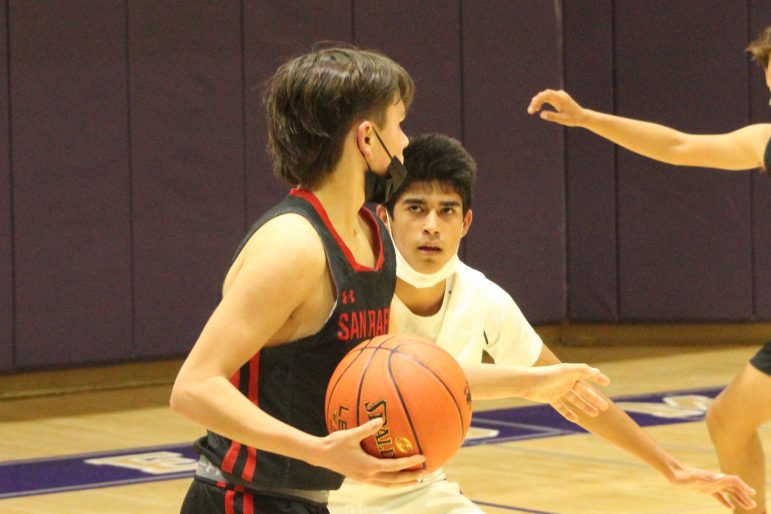 "We tried to come out with a lot of intensity but it didn't work out," Brovelli said. "I just tried to get some points on the board. With a man defense, I tried to take it to the basket. This team is amazing. We hadn't made NCS in 20 years."
Spencer said his team needs to maintain the level of defense it played in the first half as it gets deeper into the playoffs.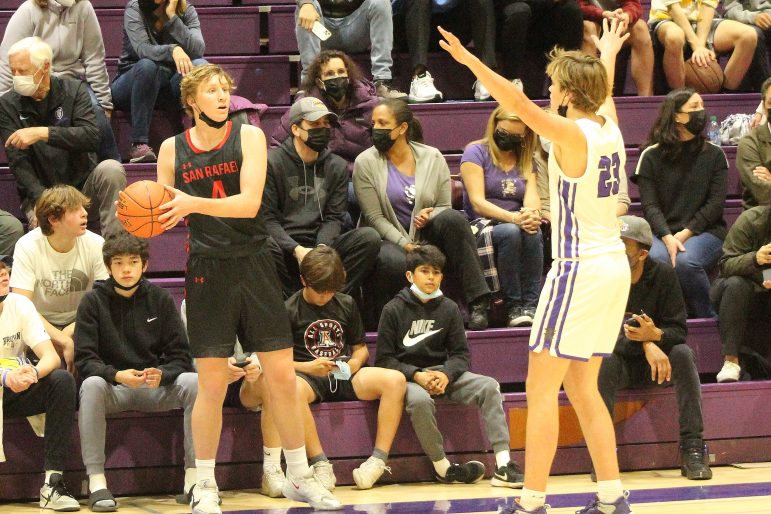 "Third quarter, we came out a little flat," he said. "What happens when you get against Branson, when you get against (St. Patrick-St. Vincent)?"
Next up for Piedmont is #11 seed Encinal, which beat Piner 48-44. The Highlander home game starts at 7PM on Feb. 18.
Photos by Damin Esper and video by Ken Evans