Jojo Murphy and A.J. Harris each scored 19 points as the Highlanders finished the regular season with a 61-45 win over visiting San Leandro on Feb. 11.
The teams played even in the first quarter, with the score 12-12 at the break. Murphy and Harris each scored seven points in the second quarter as the Highlanders took a 31-23 lead at halftime.
Piedmont broke the game open in the third quarter, outscoring the Pirates, 15-6. Harris scored nine to lead the way.
Justice Hartford scored nine points and Spencer Settlemier added six. Adhi Bornstein scored five.
Jimon Campbell posted nine points to lead San Leandro.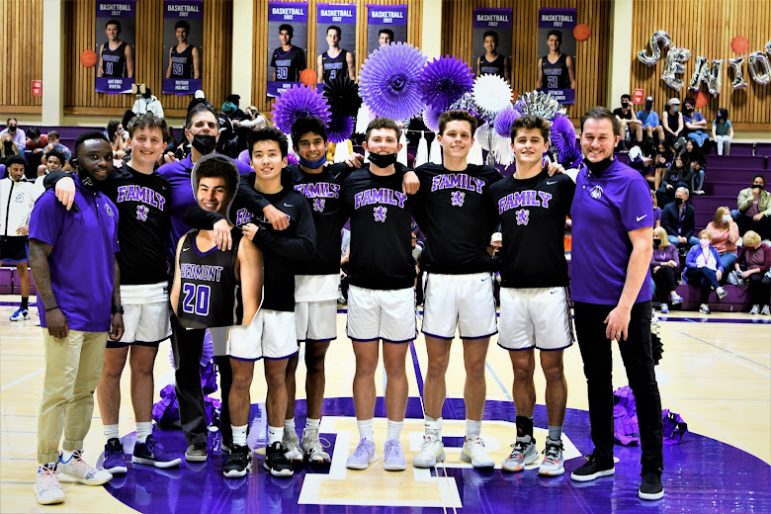 It was Senior Night, and Piedmont honored Murphy, Settlemier, Bornstein, Hartford, Antonio Rivera, Raydan Holmes, and Ben Barnes before the game.
"It was amazing," Murphy said of Senior Night. "You wait your whole life for this night."
The win came two days after an amazing and heartbreaking 90-86 double-overtime loss at Bishop O'Dowd. The Highlanders trailed 65-41 in the fourth quarter before outscoring the Dragons 30-6 in the rest of regulation, including a 25-3 run. It was 71-71 after four quarters and 78-78 after the first overtime.
Murphy hit three free throws with two seconds left in regulation to tie the game. Murphy entered the fourth quarter with 12 points, but then scored 26 in the fourth quarter and the two overtime periods. Harris scored 27 before fouling out in overtime.
"We went to our full-court press," Highlanders coach Ben Spencer said of the comeback.
Cameron Brown led Bishop O'Dowd with 29 points. Amos Hodgson had 22.
Spencer returned to the bench for the San Ramon Valley game on Jan. 31 – definitely the Highlanders' biggest win of the year. He had taken a leave after the birth of his son. He will return to teaching at Beach Elementary on March 7.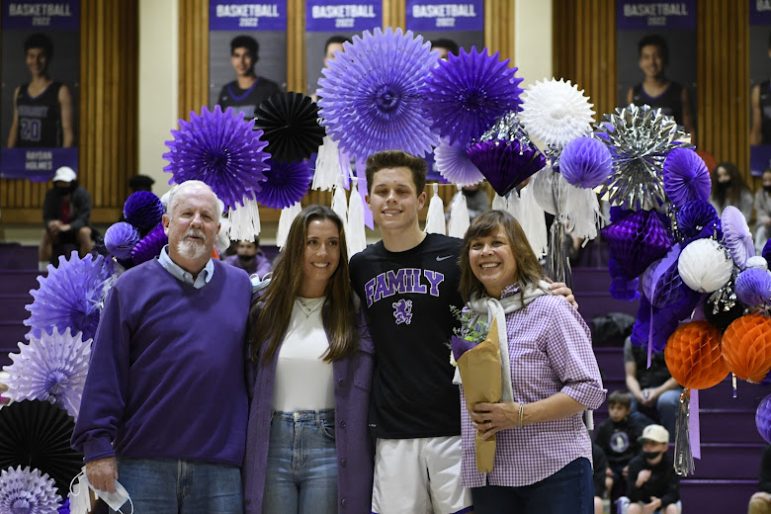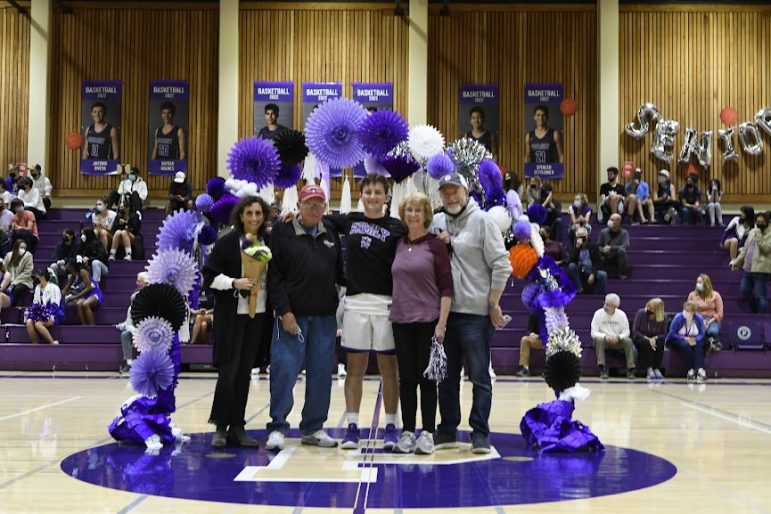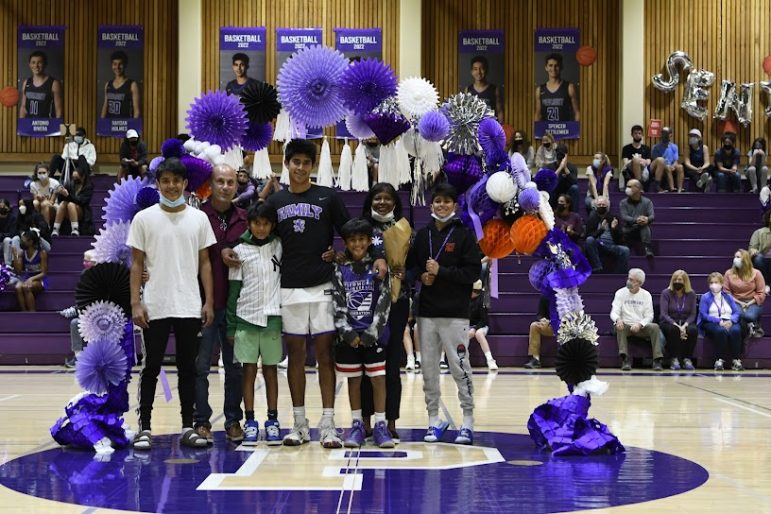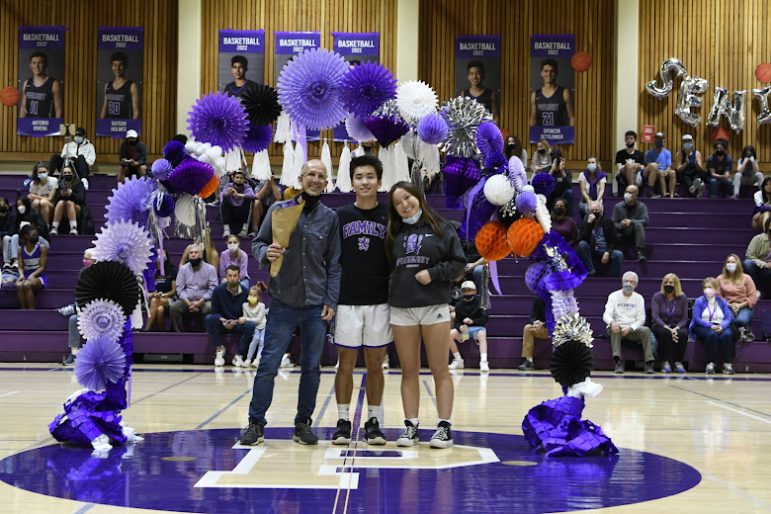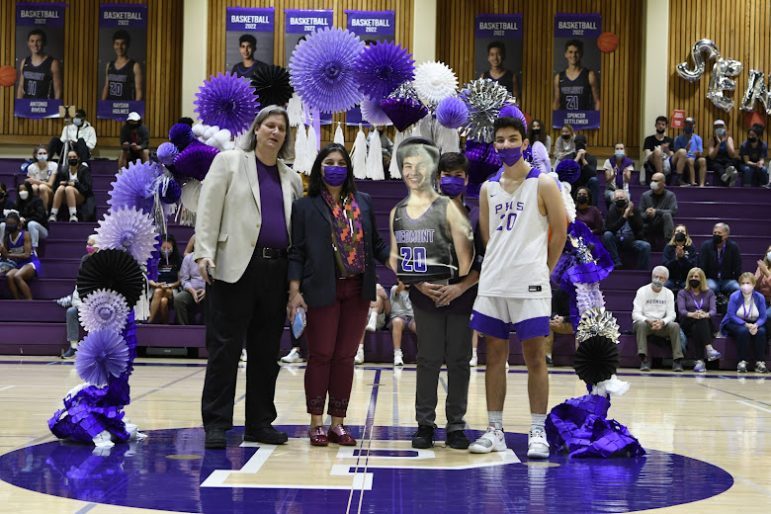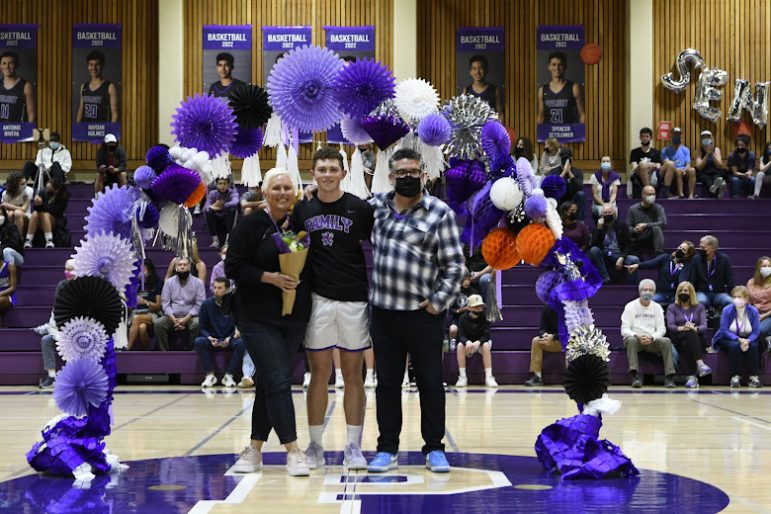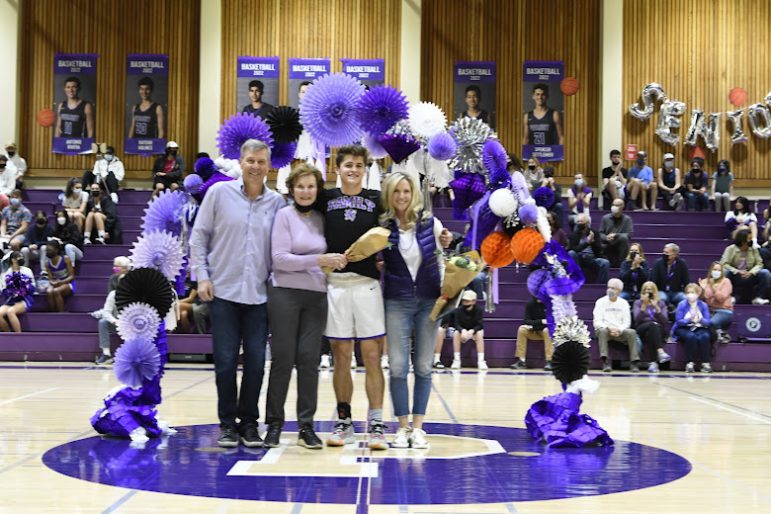 Photos and video by Ken Evans