Who needs enormous budgets, cutting-edge special effects and Instagramming megastars?
The San Francisco Independent Film Festival couldn't care a whit about any of that, electing not to salivate over the big blockbuster but instead concentrate on unassuming, stripped-to-the-essentials indie features.
The result? One of the bright spots tucked in the Bay Area festival circuit.
The fest runs Thursday through Feb. 13 and remains as eclectic and engaging as ever. This year's program is a mix of in-person and online screenings, with theater showings taking place at the Roxie in San Francisco. The slate stocks up on world, national and Bay Area premieres with its lineup of 42 shorts and 26 features.
The fest's 24th iteration gives film buffs two opening-night options. Skinner Myers' inventive race-themed drama "The Sleeping Negro" is designed to spark a robust conversation after its 7 p.m. Thursday showing at the Roxie. Meanwhile, director Josef Wladyka's intense revenge thriller "Catch the Fair One," starring U.S. boxing world champ Kali Reis, will find at-home viewers clawing at their sofas while others grip ever-so-tightly on their new Roxie seats when it screens at 9:15 p.m. Thursday. A Q&A featuring Wladyka and Reis follows. Both titles are available online.
Two options close out the fest: Director Eddie Martin's "We Were Once Kids," a where-are-they-now look at the cast from Larry Clark's controversial 1995 drama "Kids" and the rude, rub-it-in-your-face comedy "Mother Schmuckers" from Belgian shock brothers Harpo and Lenny Guit. Both will be available online. "We Were Once Kids" screens at 7 p.m. Feb. 10 and "Schmuckers" at 9:15 p.m. Feb. 10.
This week's Pass the Remote plucks out a few Bay Area goodies from the lineup.
---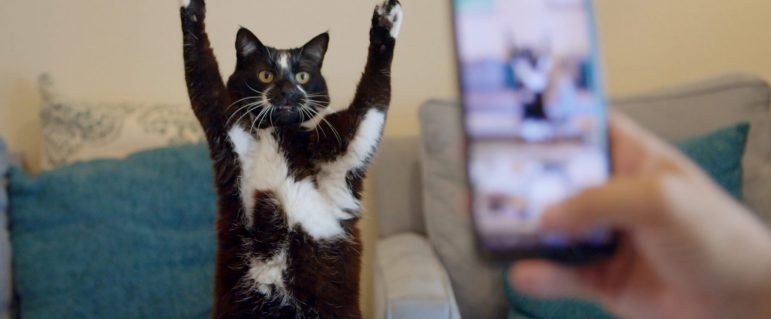 If you're a diehard dog person and can't stand cats, you'll wind up barking up the wrong tree should you watch "Cat Daddies." But those of us who adore felines, along with their devoted (and sometimes kooky) human companions, will lap up Mye Hoang's charmer like it's human Fancy Feast. "Daddies" features eight men — including Point Richmond's Jeff Judkins and his hiker cat Zulu, who even braved the Santa Cruz fires — and their adorable tabbies.
The personal stories are sometimes humorous and lighthearted, other times poignant and touching. They range from an actor/social influencer talking about how cat posts have turned him into a viral sensation to a New York unhoused man who relates a cherished bond with his cat that is destined to make you mist up. It's an insta-gimme for feline fanciers.
Screens 2:30 p.m. Saturday, also available online: https://sfindiefest2022.eventive.org/films/61cb297fc0097b007cf5ad55
---
Anchored around nine Bay Area artists in recovery from addiction, San Francisco director Adriana Marchione's illuminating and uplifting "The Creative High" taps into the healing and transformative power of expressing your artistic side.
Marchione's documentary shows that not all stories about becoming sober are the same, reflective of the various paths taken by these creative types: choreographer/performance artist Luis Canales, expressive artist/educator Lessa Clark, hip-hop musician Brandon Michael Randle, musician Ralph Spight, photographer/theater producer Joan Osato, theater artist/drag performer Peter Griggs (now living in Portland), visual artist Kathy Page, guitarist and Rock to Recovery founder Wes Geer and stone sculptor/musician Jason Bernhardt. Each describes how their new or old craft helps them remain steady and focused.
Screens 7 p.m. Sunday; also online https://sfindiefest2022.eventive.org/films/61cb297fc0097b007cf5ad65
---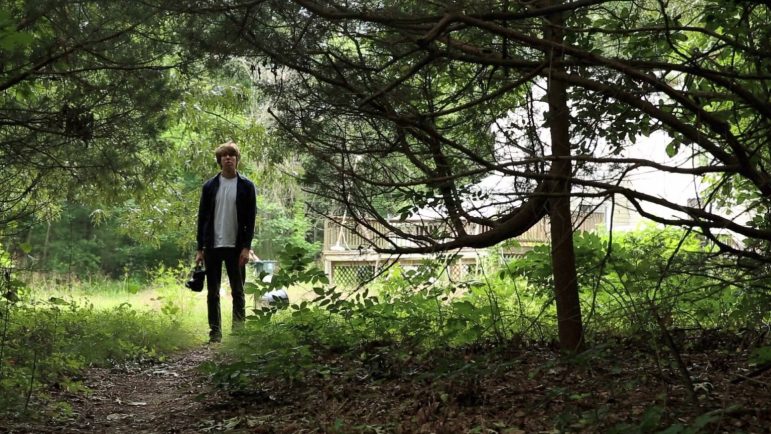 San Francisco director Paul Owens sets an ominous mood in his spare "LandLocked." Upon news of his father's death, Mason (Mason Owens) returns to his family's home, which will be torn down in the days ahead. Mason discovers an old video camera that takes him back to his earlier days with his dad and two brothers.
"LandLocked" is a bit of a haunted house story as childhood memories overlap with his present-day existence. Owens doesn't fill in all the details, creating an unsettling feeling that those vintage videos belie something else hidden under the surfaces.
9:30 p.m. Sunday; also online https://sfindiefest2022.eventive.org/films/61cb297fc0097b007cf5ad59
---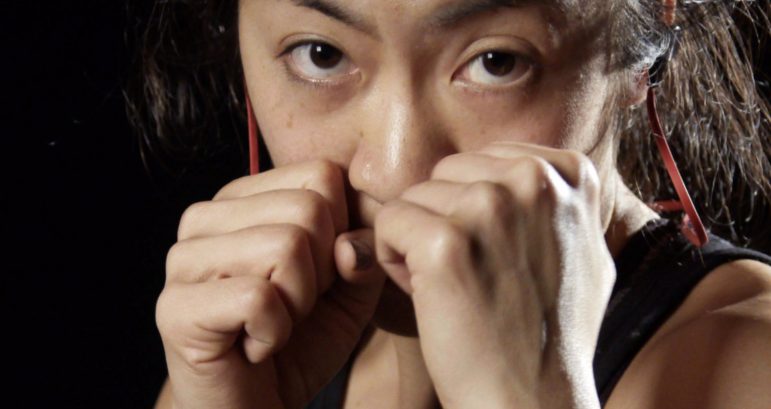 Filmed partially in Berkeley, El Cerrito director Asali Echols' short documentary "Lion on the Mat" manages to tell a big story in a short duration of time: 16 minutes. Echols' focus is on 29-year-old Mai Nguyen, a Vietnamese American martial artist who is in the midst of a rigorous training schedule for an upcoming jiu-jitsu match.
Her story is an eye-opening one, about finding an effective way to channel anger through a sport. As Nguyen reveals what her childhood and her ensuing marriage were like, we root for her. No matter who's the victor of the match itself, Nguyen is a winner.
7 p.m. Sunday; also online https://sfindiefest2022.eventive.org/films/61cb297fc0097b007cf5ad3a
---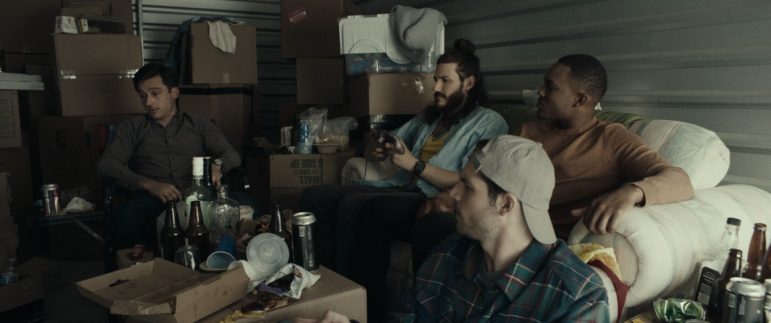 Should rom-coms about jilted dudes be your jam, then check out San Jose filmmaker David Lanning's sad-sack dramedy "This Side Up." Wannabe screenwriter and personal trainer Jake Tucker (Theodore Newton) endures a domino chain of events, triggered when he gets dumped. His bad days turn into worse ones with him eventually setting up stakes in a storage unit.
Screens 7 p.m. Saturday; also online https://sfindiefest2022.eventive.org/films/61cb297fc0097b007cf5ad68
---
For a full lineup, to purchase individual tickets ($15 in-person screenings or $10 online) or to get a festival pass, visit https://sfindiefest2022.eventive.org/welcome.