Fresh from opening-night screenings at the 24th San Francisco Independent Film Festival, both the provocative conversation-generator "The Sleeping Negro" and the fierce/tough "Catch the Fair One" will be screening/streaming this week for longer than just one night only.
Each top our Pass the Remote must-sees this week, along with the Pittsburg-set date movie "The Fabulous Filipino Brothers," HBO Max's relationship game show "About Last Night" with those charming Bay Area hosts Ayesha and Stephen Curry, a Valentine's Day rom-com on Amazon Prime starring a Monterey native and a revisit of the 1983 coming-of-age classic "The Outsiders." Even "Sharknado" storms its way into the column this week, although you'll have to wait till April 21 to see it on the big screen.
---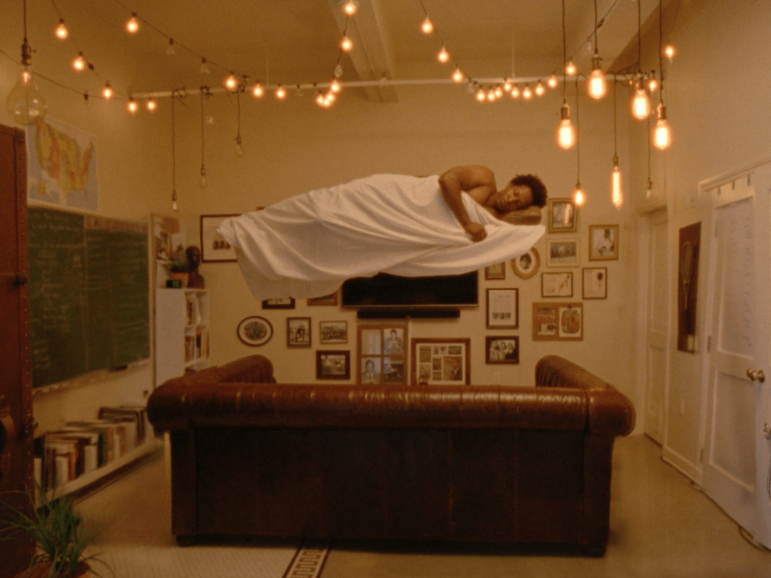 One way to mark Black History Month is to watch thoughtful movies. Two exceptional examples are director/writer/star Skinner Myers' "The Sleeping Negro," an ambitious, invigoriating James Baldwin-like fictional exploration about being a Black man in racist America and/or the put-it-in-historical perspective "Who We Are: A Chronicle of Racism in America."
Myers' "Negro" gets told through the eyes of a Los Angeles Black man who is seething over the injustices that are very much embedded in every nook and cranny of his existence — from his relationship to his white girlfriend and on to his boss and even an old friend. Some films take forever to express a coherent thought; the exciting and provocative "Negro" expresses so much in its short running time that you'll be thinking about it for days afterward.
"The Sleeping Negro" opens Friday at the Roxie and is also available to stream via their platform: https://www.roxie.com/ai1ec_event/the-sleeping-negro/?instance_id=44660; "Who We Are: A Chronicle of Racism in America" expands to more Bay Area theaters this weekend.
---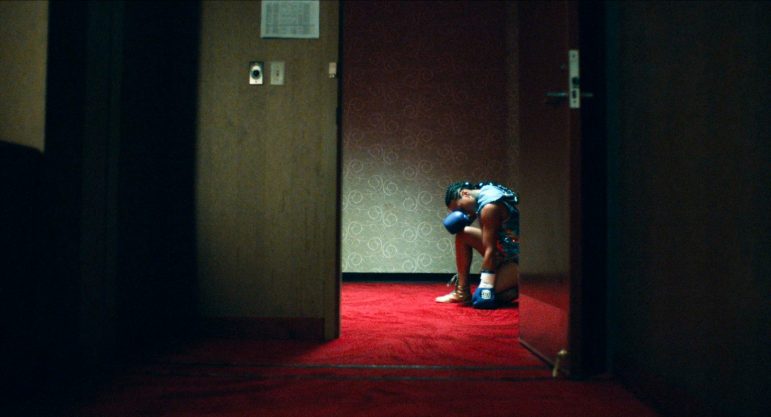 The disturbingly relevant issue of human trafficking comes vividly, despairingly to the forefront in writer/director Josef Wladyka's heralded gut punch "Catch the Fair One."
Native American boxer Kali Reis commands the screen in every scene as Kaylee, a boxer who has hit on hard times and now lives in a woman's shelter. Kaylee is fueled by fury and will try anything to find her sister who went missing a couple years back.
"Catch the Fair One" hits with explosive might, a tough tale about revenge that never lets you out of its fierce grip. It runs rings around other revenge tales, but be warned, it is a tough haul.
Opens Friday in select theaters and available on demand.
---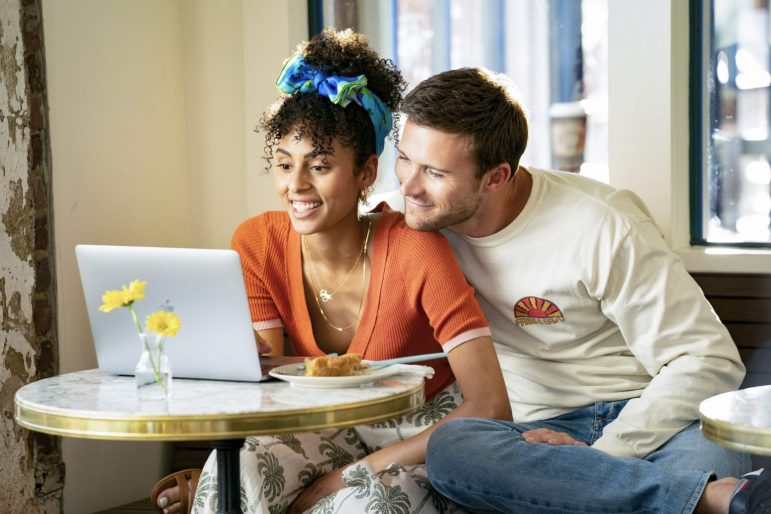 Even those without a sweetie this Valentine's Day might well want to dip into Amazon Prime's funny, warm and witty rom-com "I Want You Back." An extraordinary cast — Charlie Day, Jenny Slate, Scott Eastwood, Gina Rodriguez, Manny Jacinto, Clark Backo — hook up to a dynamite screenplay from Isaac Aptaker and Elizabeth Berger, who breathe new life into a genre in need of resuscitation.
Day and Slate make a hilarious comedic odd couple as two jilted, anxious exes who cook up a plan to muck up each others' former lovers' new relationships. The Monterey-born Eastwood has never been better as a chipper and enthusiastic personal trainer while "Big Time Adolescence" director Jason Orley makes all of it seem effortless and breezy. A Pete Davidson cameo adds to more of the merriment.
Available Friday on Amazon Prime.
---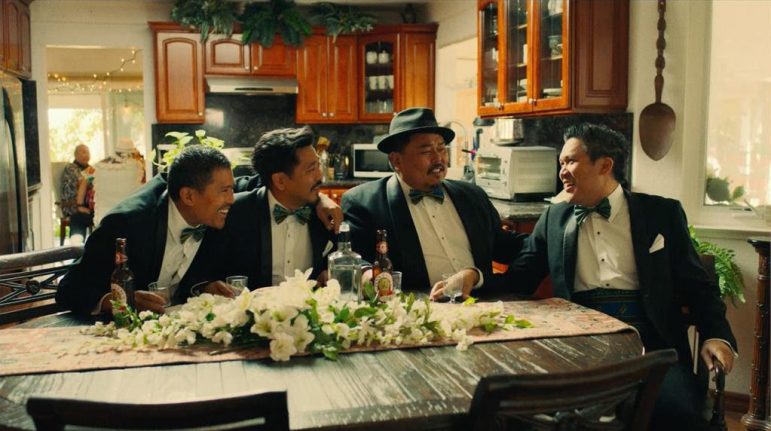 The incredibly talented Basco family from Pittsburg, Calif., comes together for this utterly delightful and saucy dramedy "The Fabulous Filipino Brothers."
An immediate sellout at last year's CAAMFest, it too makes ideal viewing around Valentine's Day. The four brothers — Dante, Darion, Derek and Dionysio — star along with their sister Arianna Basco (who has one of the film's best laughs) in this homegrown Pittsburg production that finds the brothers lamenting their love lives, going on dates and rebounding from the past in four vignettes. It's alternately funny, touching and celebrates being Filipino Americans with irresistible spirit.
Available now on all digital platforms.
---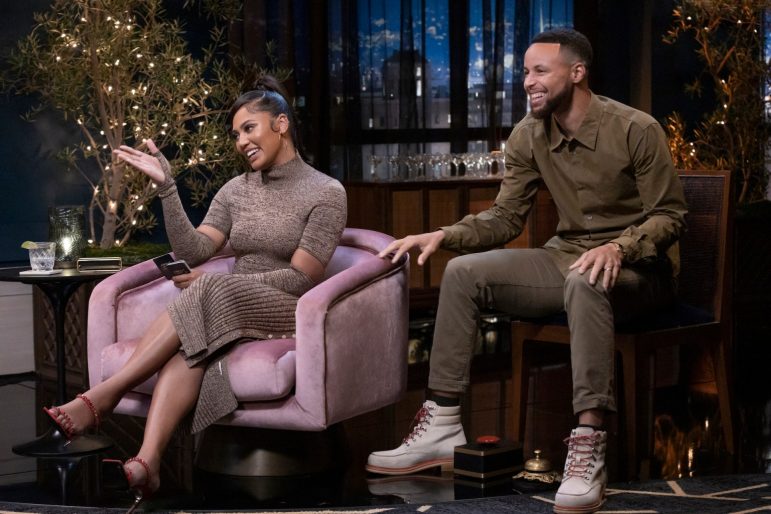 Not enough lovey-dovey chit-chat for you? Then why not sit down with the most gracious and charismatic celeb hosts around the Bay Area — Ayesha and Stephen Curry?
Their new HBO Max relationship talk/game show "About Last Night" brings celebrity couples — including the Bay Area's W. Kamau and Melissa Bell — to join them for conversations that divulge what makes their love lives work. The amiable hosts share their secrets too.
Now available on HBO Max.
---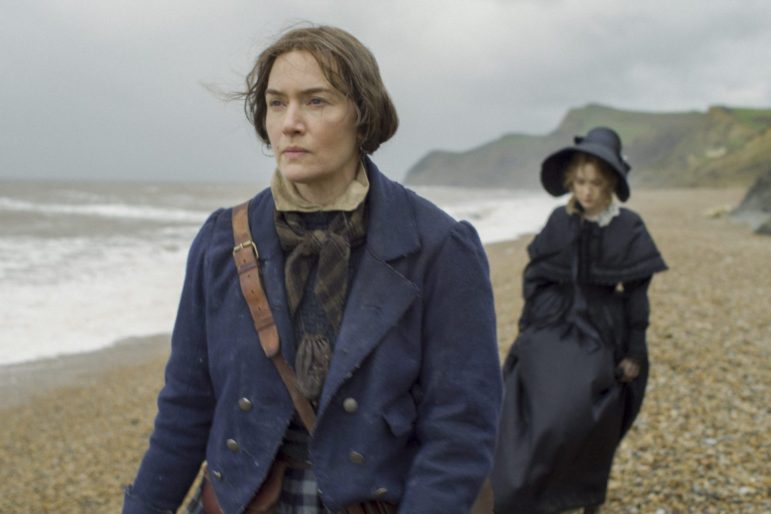 A far more bittersweet love story plays out in Francis Lee's earthy fictional take on the hardscrabble life of fossil collector/paleontologist Mary Anning, "Ammonite."
As Anning, Kate Winslet vanishes into her serious character, a woman dedicated to science and inquiry. She becomes involved with a shop visitor, Charlotte (Saoirse Ronan), from greater means.
Released in 2020 to middling reviews, "Ammonite" is a strikingly photographed, well-acted romance that takes its time to show a character immersed in her chosen profession. It kicks off the 11th annual "Science on Screen" film series presented by the California Film Institute.
After the 7 p.m. Feb. 16 screening at the Christopher B. Smith Rafael Film Center, notable playwright Lauren Gunderson — who is instrumental in creating stage pieces about female scientists — will discuss the film in an onstage conversation.
Future titles in the program include 2009's "Creation" (March 22), with Paul Bettany as Charles Darwin and Jennifer Connelly as his wife, Emma; 1980's trippy "Altered States" (May 19) from the mind of the late Ken Russell and starring William Hurt and Blair Brown; the deliciously cheesy 2013 Syfy Channel cult classic "Sharknado" (April 21, gotta get my ticket for that one!) with Tara Reid and Ian Ziering; and the 1973 sci-fi classic "Soylent Green" (June 16) starring Charlton Heston and Edward G. Robinson.
A series pass costs $30 for general admission, $20 for CFI members. For more information and to get individual tickets as well, visit https://rafaelfilm.cafilm.org/ammonite-sos/.
---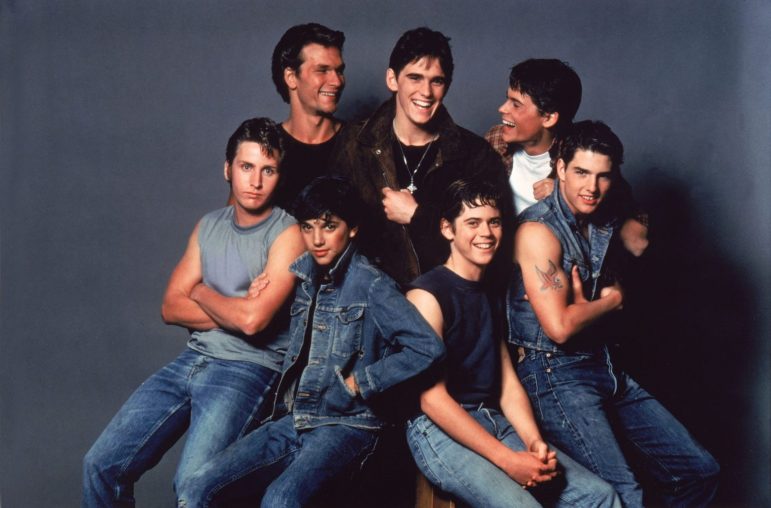 Outfitted with a Tiger Beat cast, Francis Ford Coppola's adaptation of author S.E. Hinton's coming-of-age classic "The Outsiders" struts its macho stuff on screen Sunday at the Berkeley Art Museum and Pacific Film Archive.
This 4K restoration is officially called "The Outsiders: The Complete Novel" and is about the rivalry between two youth gangs. The film version is a visual dream, even if the artistry sometimes overshadows the intimacy of the story itself.
The stars playing those angsty teens include Matt Dillon, Patrick Swayze, Tom Cruise, Emilio Estevez, C. Thomas Howell, and Rob Lowe.
Screens 2 p.m. Sunday at the PFA; https://bampfa.org/event/outsiders-complete-novel