Presented by Piedmont High School's Musical Theatre and Dance teacher, Amy Moorhead, the production features over 40 PHS/MHS students among the cast and crew.
With direction and choreography by Moorhead, and vocal direction by Amy Belles, the stage musical is based on the Academy Award-winning animated film. The stage version includes all of the wonderful songs written by Alan Menken and the late Howard Ashman, along with new songs by Mr. Menken and Tim Rice. The original Broadway production ran for over thirteen years and was nominated for nine Tony Awards, including Best Musical.
The classic story tells of Belle, a young woman in a provincial town, and the Beast, who is really a young prince trapped under the spell of an enchantress. If the Beast can learn to love and be loved, the curse will end and he will be transformed into his former self. But time is running out. If the Beast does not learn his lesson soon, he and his household will be doomed for all eternity. This "tale as old as time" is filled with spectacular costumes and is a great opportunity to bring your entire family (masked) to the theater.
Performance times
Friday, February 4 @ 7:30 pm – 10:00 pm
Saturday, February 5 @ 7:30 pm – 10:00 pm
Sunday, February 6 @ 1:00 – 3:30 pm and @ 6:00 pm – 8:30 pm
venue
Holy Names High School
4660 Harbord Dr
Oakland, CA 94618
tickets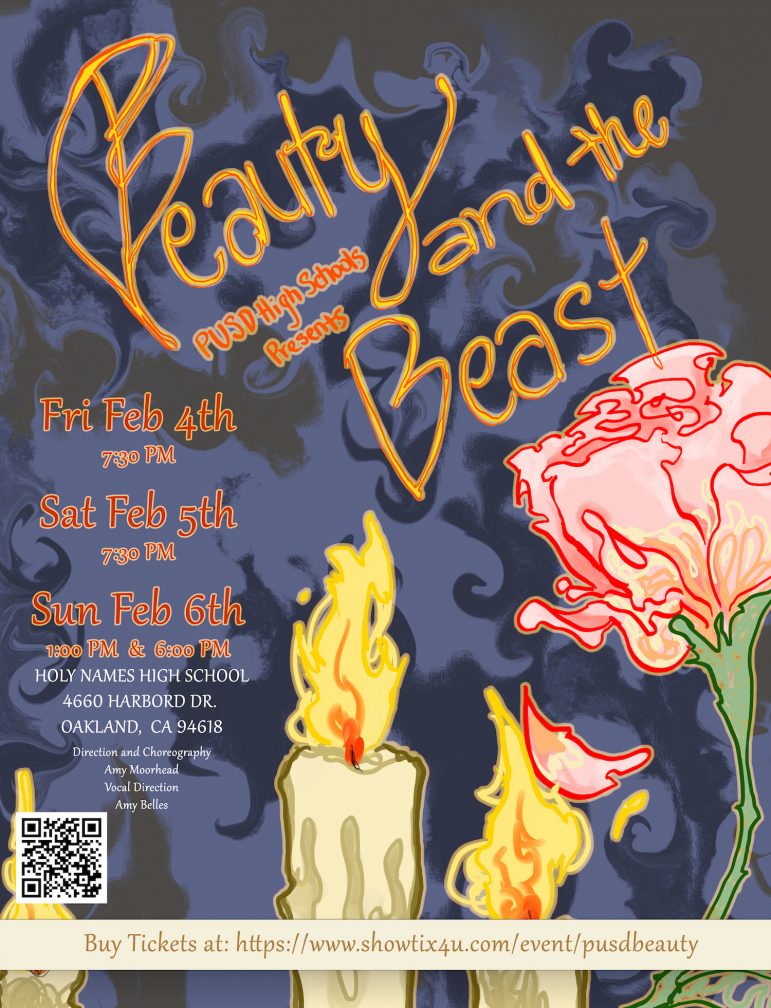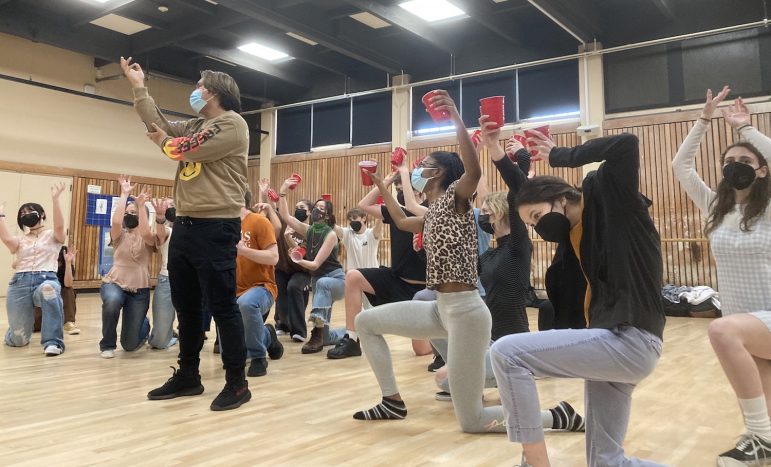 Photos courtesy of Amy Moorhead