The Bay Area is a hub of artistic expression, attracting artists, writers and musicians from around the globe to live, work and create. We highlight some of the offerings here.
EDITOR'S NOTE: The latest COVID surge has prompted the cancellation of some Bay Area shows. Other venues have changed their COVID protocols. Make sure to check a show's or venue's website for COVID updates before attending any live performance.
---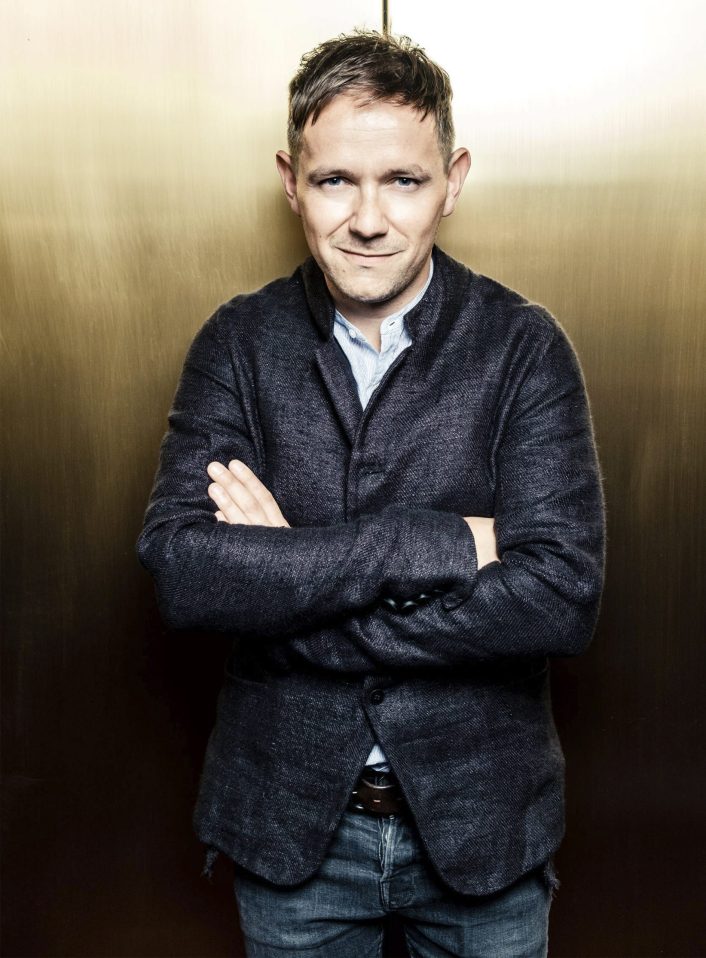 A massive musical undertaking: Music director Richard Egarr has assembled a truly stellar cast of soloists for the Philharmonia Baroque Orchestra and Chorale's performances this weekend of the Mass in B minor by J.S. Bach, a monumental work completed over many periods in the life of the composer, who never heard it performed in its entirety in his lifetime.
The celebrated British countertenor Iestyn Davies, a Grammy-winning singer who has performed in concert and opera venues all over the world, will be joined by soprano Mary Bevan, tenor James Gilchrist and baritone Roderick Williams onstage with the orchestra and chorus at the Herbst Theatre in San Francisco at 8 p.m. Friday and at Berkeley's First Congregational Church at 8 p.m. Saturday.
One of Bach's last and greatest works, the Mass puts practically every item in the genius composer's vocal and orchestral toolbox on triumphant display.
Find tickets, $65-$125, at philharmonia.org.
---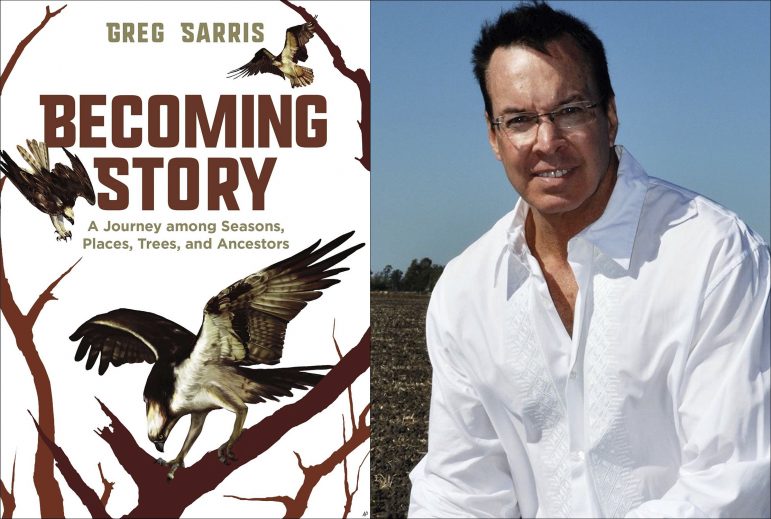 Around the world in 12 literary offerings: Join author, producer, playwright, educator and activist Greg Sarris online at 11 a.m. Saturday as he and Bay Area Book Festival founder Cherilyn Parsons engage in a conversation billed as "This Land Is Your Land: The Rise of Native American Literature in the United States."
There is probably no more qualified expert on the topic than Sarris, a longtime professor of Native American Studies at Sonoma State University who is currently in his 15th term as chairman of the Federated Indians of Graton Rancheria. Up for discussion will be his upcoming book, a memoir titled "Becoming Story: A Journey Among Seasons, Trees, Places and Ancestors," to be released by Heyday Books on April 5.
His session with Parsons is the concluding event in an ambitious, around-the-globe digital literary festival that will touch down in 11 other countries as well, beginning with a 5 a.m. welcoming offering from the hosts, the Bergen International Literary Festival in Norway. Succeeding sessions will take us book-loving armchair travelers to Perth, Australia; Shanghai, China; Jaipur, India; Dubai, UAE; Gaborone, Botswana; Cheltenham, England; Paris, France; Pocos de Caldas, Brazil; Budapest, Hungary; and Toronto, Canada before winding up in our own Berkeley, California, backyard.
Not to worry, though — we don't have to get up at the crack of dawn to catch all the sessions. You can pick and choose from any or all of the recorded and chaptered events for a couple of days afterward by registering for the free "Literature Live Around the World" at baybookfest.org.
---
Dance, dance, dance: Fans of first-class dance recitals should circle this weekend on their calendar (go ahead, we'll wait right here till you get back).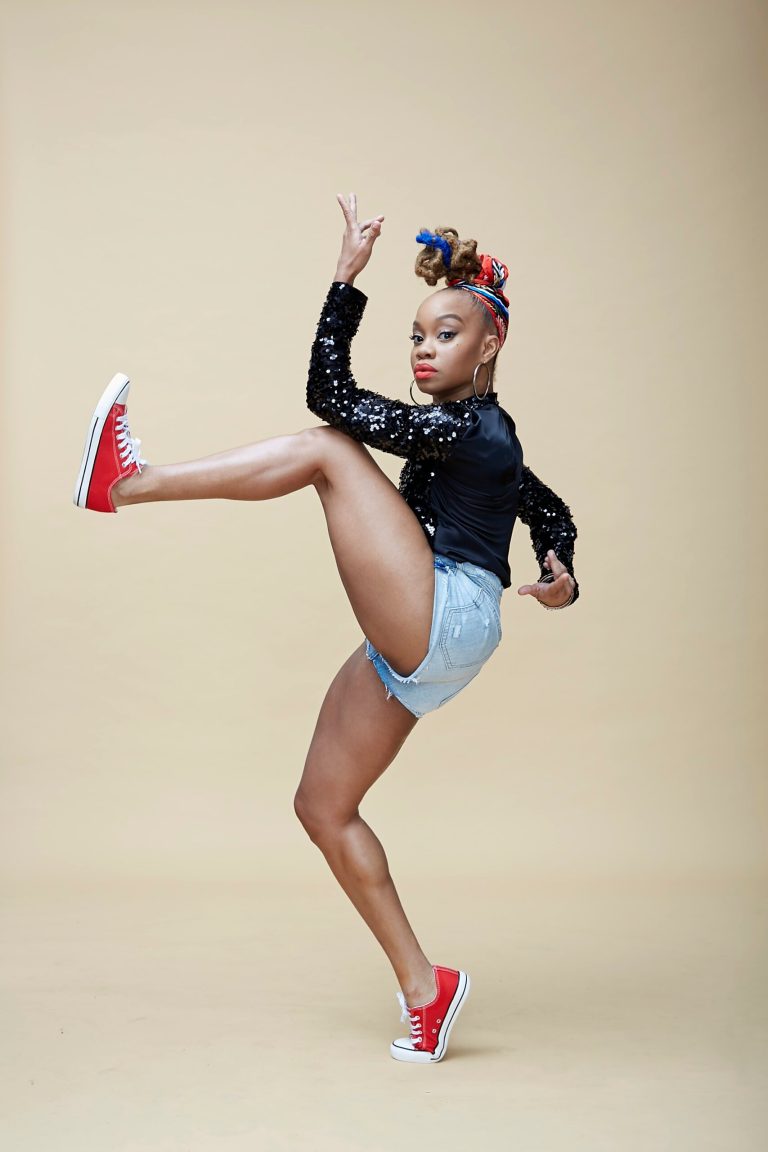 Several performances are on tap beginning Friday. In San Jose, renowned New York dancer, choreographer, director and teacher Camille A. Brown, whom the New York Times describes as "one of the most expressive, genuine and deeply felt choreographers working today," brings her company and her knack for evocative, socially conscious works to the Hammer Theatre Center for two performances (7:30 p.m. Friday and Saturday; $45-$60, $25 for streaming version; hammertheatre.com).
Meanwhile, Smuin Contemporary Ballet kicks off its touring program titled "Dance Series 1, Love Smuin," featuring the company premiere of Gina Patterson's bittersweet "You Are Here" (set to music by Ludovico Einaudi) and revivals of two works by former company member Amy Seiwert, the Patsy Cline tribute "Dear Miss Cline" and "Been Through Diamonds." The program comes to Cowell Theater at Fort Mason in San Francisco Friday through Feb. 13; Walnut Creek's Lesher Center for the Arts, Feb. 18-19; and the Mountain View Center for the Performing Arts, Feb. 24-27 ($25-$99; smuinballet.org).
And the beloved Les Ballets Trockadero de Monte Carlo, a troupe of male ballerinos that blends delightful comedy with sublime dancing talent, comes to UC Berkeley's Zellerbach Hall for two performances (8 p.m. Friday and Saturday; $35-$104; calperformances.org).
For all performances, you should check the production's website for possible COVID updates and safety precautions.
---
Hueman interaction: Oakland artist Allison Torneros, better known as Hueman, specializes in a colorful, trippy street-art-inspired style that she has dubbed "etherealism."
Among her best-known works are a large L.A. mural titled "Bloom" and a Nike-commissioned take on basketball legend Kobe Bryant. But her work has also found its way onto a Pink album cover, a Forever 21 advertising campaign, a variety of Bay Area sites and even an ad for Stephen Curry's Curry 8 basketball sneaker (the Warriors superstar is said to be a fan of her style).
For her latest venture, Hueman is stepping into the immersive art craze, which has brought moving, all-encompassing digital presentations of such iconic artists as Van Gogh and Picasso to large, open venues around the world. "Homebody," which the artist says encourages viewers to look inward and explore the changes that the pandemic has evoked in them, applies augmented-reality techniques to Hueman's images, which, with their swirling and surreal nature, already suggest a sense of movement.
The show runs through Feb. 20 at the 40,000-square-foot Ciel Creative Space, 2611 8th St., Berkeley. Tickets are $50-$90; go to huemanhomebody.com.
---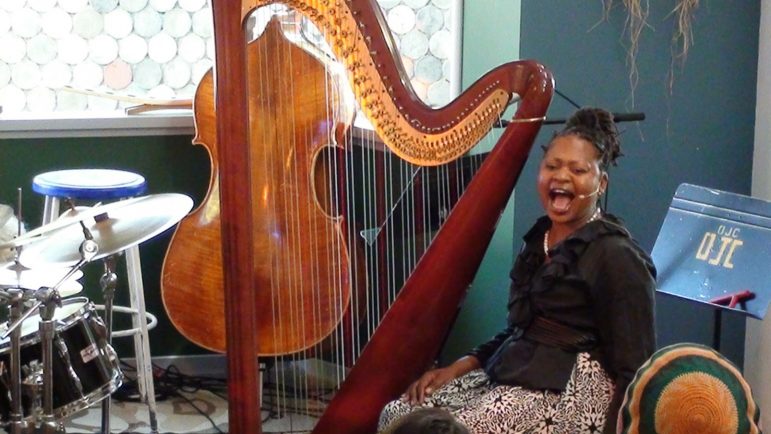 Jazz with a message: The SFJazz Center this weekend is hosting a series of concerts titled "Jazz and Social Justice," featuring four shows by Bay Area artists that promise to be tuneful as well as enlightening.
On Thursday, singer and harpist Destiny Muhammad, backed by a four-piece band, presents a concert inspired by the life and work of Richmond's legendary Black quilt-maker Rosie Lee Tompkins. On Friday, Latin singer-songwriter Diana Gameros will perform music from the documentary "Dear Homeland," which recounts her experiences as an undocumented immigrant. On Saturday, drummer, bandleader and teacher Jaz Sawyer and his Quartet team with former San Francisco poet laureate Tongo Eisen-Martin for a improvisational, music-and-spoken-word performance touching on global inequality, mass incarceration and other civil rights topics. On Sunday, composer, pianist and activist Jon Jang presents an evening of Asian American jazz tackling a wide array of political and social themes.
Performances are 7 and 8:30 p.m. Thursday through Saturday, and 6 and 7:30 p.m. Sunday. Tickets are $25 each, and some performances will be available for streaming. Go to sfjazz.org for tickets, COVID precautions and more information.