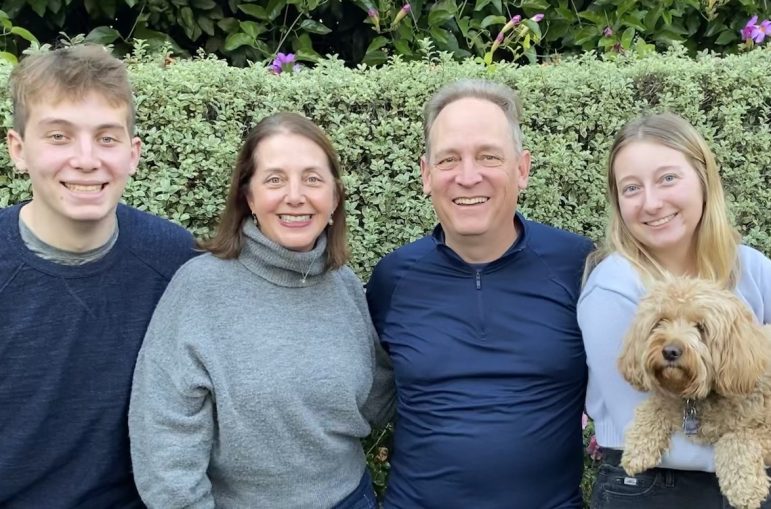 Family: Cory, Tom, Anna and Tommy Smegal
Pet: Grizzly Bear
Age: 4 years-old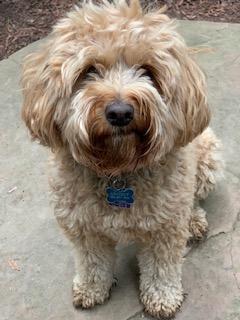 Breed: Mini-Golden Doodle
Adoption story: We had met a lot of Golden Doodles in town that were from Wine Country Golden Doodles. They were all super sweet. We were looking to adopt a second dog because our other dog Cookie was getting older. We picked Grizzly because he was the runt so he wouldn't get to be bigger than Cookie. Grizzly was the younger brother that Cookie never wanted, but Grizzly absolutely adored Cookie. Cookie passed away during COVID.
Likes: Grizzly loves going on hikes, he loves his family and loves being included in everything we do. He also loves all of his dog friends.
Dislikes: People he sees at the dog park that don't have dogs with them.
Interesting facts: During COVID, we adopted a stray cat named Bacon (he was found in a Burger King parking lot.). Grizzly loves Bacon, but can't stand any other cat. He somehow knows that Bacon is part of our pack.