The omicron variant of the COVID-19 virus has disrupted high school sports schedules. During the week of Jan. 3-7, only two Piedmont High School varsity games were to take place, and all schedules in the near-term are tentative at best.
A boys basketball game against Berkeley on Jan. 4 (the Highlanders won, details below) and a girls soccer match at Alameda on Jan. 7 were the only two varsity events expected to be played. Seven varsity games were postponed, with the sub-varsity teams affected in the same way.
Teams all over the region have also been postponing games.
No decisions have been made on next week's games, but with COVID cases surging throughout the Bay Area, it's likely there will be more postponements. Piedmont Athletic Director Bradley Smet said West Alameda County Conference officials are considering the options.
"We had an unofficial ADs meeting this week, and we came to the conclusion we might not be able to make up all the games," Smet said. "We also don't want to put our kids in a position of having to play three, four games every week."
Multiple schools have been affected by athletes testing positive. Smet did not want to talk about specific players or teams, but said, "It's affecting all of us right now. It's not just those specific schools, but everyone's feeling the brunt of the higher amount of positives that we're seeing in the Bay Area right now."
Among the games postponed were two top matchups for the boys and girls basketball teams: Jan. 7 games against Bishop O'Dowd.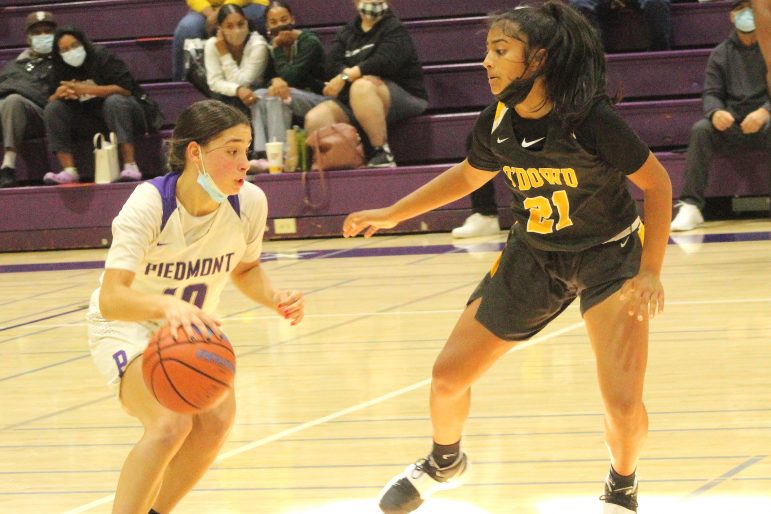 Currently, there are no directives from the state Department of Public Health, the Alameda County Public Health Department, or the California Interscholastic Federation, which governs high school sports. The CIF and the local North Coast Section might have to consider moving playoffs back in order for schools to make up all of the lost games.
Adding to the issue is that Witter Field suffered turf damage during recent rains. The field is no longer even because materials beneath the turf have shifted around, according to Smet. It's unknown how long it will take to have the field repaired, and any schedule could be delayed by more rain. Until then, both soccer teams will have to play on the road.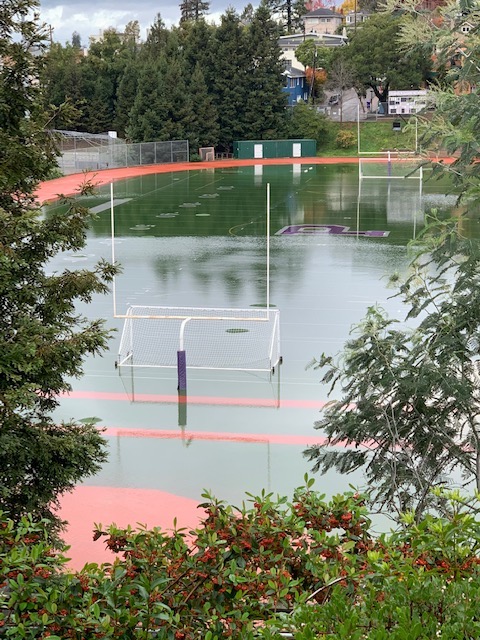 In the one game that was played earlier in the week, the boys basketball team defeated visiting Berkeley on Jan. 4, 62-42. Jojo Murphy returned from an ankle injury and scored 20 points, grabbed 12 rebounds, handed out three assists, and had four steals in the win. A.J. Harris scored 14 and pulled down eight rebounds to go along with five assists. Brit Burden added 12 points and Adhi Bornstein eight.