The Highlanders took three out of four in the past week, moving to 12-4 on the season.
The extra competition didn't hinder the Highlanders, who have seen an upended schedule due to the COVID-19 breakout this winter.
Piedmont started the stretch on Jan. 19 with a 67-43 win at Alameda. Trinity Zamora had a big night, scoring 28 points and grabbing 16 rebounds. She also had four assists and four blocked shots. Natalia Martinez had 25 points, nine rebounds, four assists and four steals. Maddie Hill contributed eight points and six rebounds. Aniya Perine had six points and Kat Melian had six rebounds.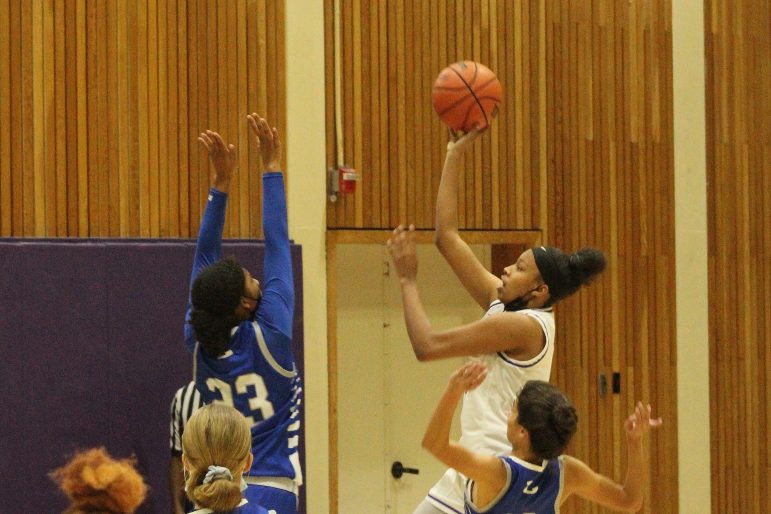 The Highlanders took control of the game with a 27-6 second quarter to build a 36-11 lead at halftime. Zamora scored 15 in the period.
On Jan. 21, San Leandro eked out a 50-49 win over Piedmont on a 3-pointer at the buzzer. The Pirates took a 29-18 lead at halftime on several late three pointers. The Highlanders fought back and trailed 36-31 after three periods. Piedmont took its first lead late in the fourth, with Martinez and Hill driving for baskets and making foul shots. Trailing by 1 with about 30 seconds left, the Highlanders brought the ball up court. Zamora found herself at the top of the three point line after an offensive rebound, and made the three-pointer to put Piedmont up 49-47 with five seconds left. San Leandro rushed the ball up court, and their three hit the net just as the buzzer sounded.
Zamora had 21 rebounds to go along with 13 points and four assists. Martinez had 15 points, 10 rebounds and five assists. Hill had a double-double as well with 15 points and 11 rebounds. Melian had five rebounds to go along with four points.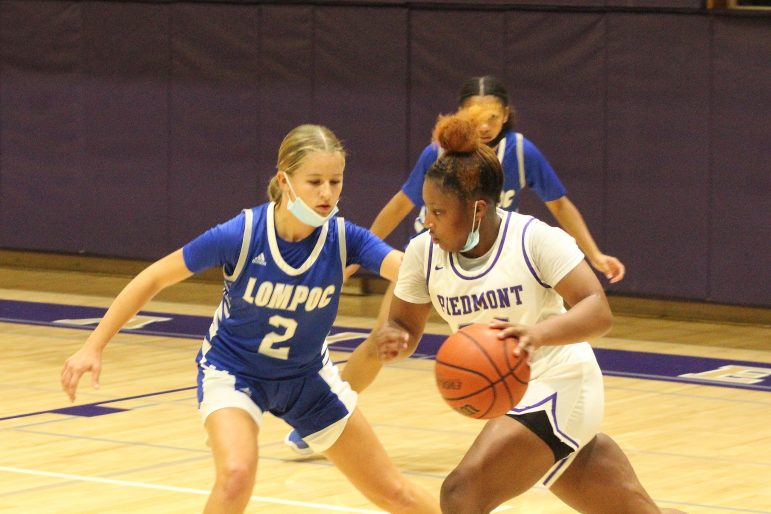 The team had two games on Jan. 22. First, in a one-day event at Carondelet, Piedmont beat Las Lomas, 83-28. Zamora scored 28, pulled down 15 rebounds and handed out six assists. Martinez added 23 points and four rebounds, while Hill scored 24. Melian had six points and eight rebounds.
The first quarter was close, with the Highlanders taking a 22-16 lead. They broke the game open in the second quarter, outscoring the Knights, 27-8.
Izzy De La Cruz scored 16 points for Las Lomas.
Back at home, Piedmont beat Freedom, 62-24. Martinez led the way with 22 points and five rebounds. Hill had 21 points, 11 assists and seven rebounds. She also recorded five steals. Zamora pulled down 16 rebounds and scored nine. Perine scored eight points and Melian added six rebounds.
Photos by Damin Esper and Jim Govert