The Highlanders looked impressive in a win over Lynwood at the 9th annual Martin Luther King Jr. Showcase hosted by St. Mary's-Stockton.
The three-day event took place over the Martin Luther King Jr. holiday weekend. The Highlanders took on Lynwood in the final game of Day 2 on January 15, winning 60-43.
Trinity Zamora led Piedmont with 21 points, 14 rebounds, six assists, four steals and four blocks.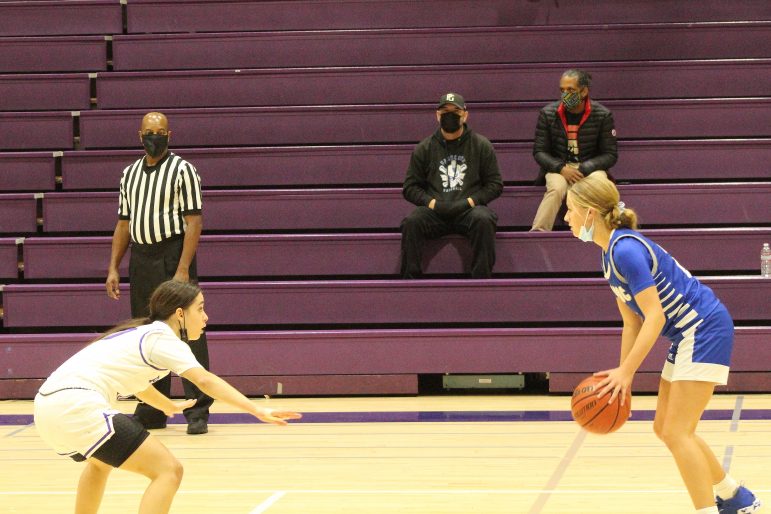 Natalia Martinez contributed 25 points and nine rebounds.
The Highlanders got out to an 18-11 lead after one quarter, then took control in the second period. The defense held the Knights to a single 3-pointer in the quarter. The score at halftime was 31-14.
In the third quarter, Martinez took over, scoring all 14 of Piedmont's points. She outscored Lynwood by herself, 14-13.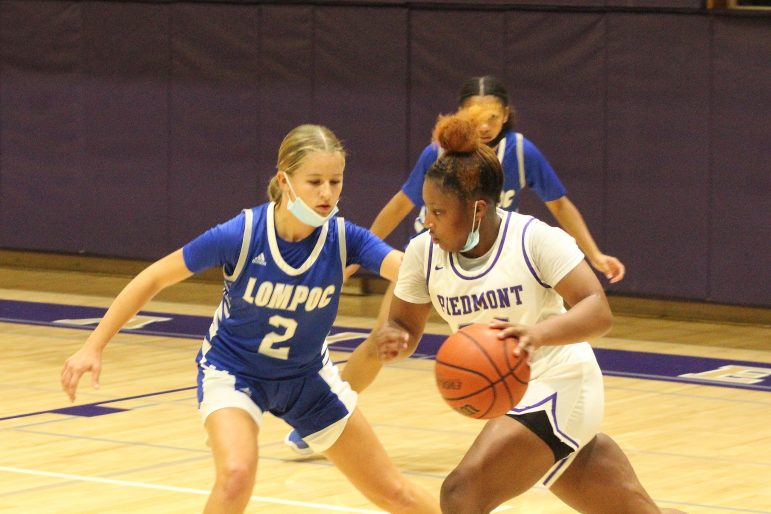 Maddie Hill added 10 points, five rebounds and five assists for the Highlanders. Kat Melian contributed six points and four rebounds. Coach Bryan Gardere said Melian played "a great overall game. Really contributing with effort and toughness."
Aliyah Young led Lynwood with 10 points.
The win came after another dominating performance on January 10, when Piedmont defeated Encinal, 77-34.
Again, Zamora filled up the boxscore, scoring 31 points and grabbing 14 rebounds. She also had six assists. Martinez had 23 points to go along with seven rebounds. Hill had 11 points and five rebounds, while Hannah Govert added six points and four rebounds.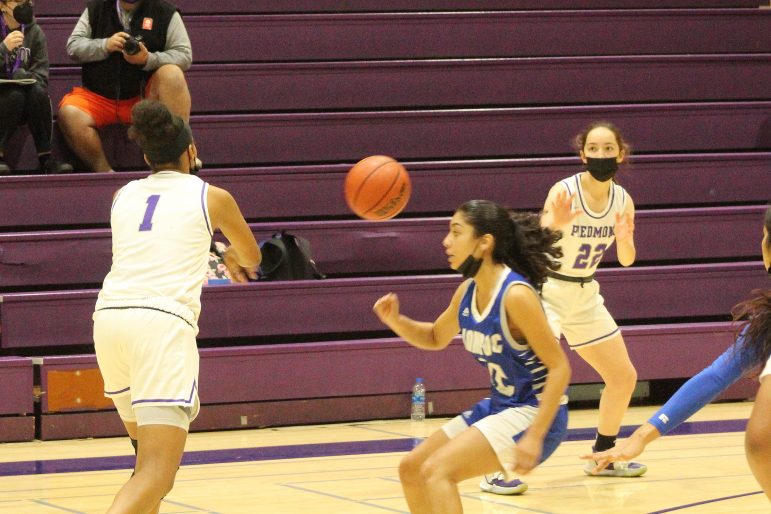 The Highlanders raced to a 20-15 lead after one quarter and opened that up to 35-17 at halftime.
Zamora nailed six 3-pointers in the game.
Jazlyn Alcantar led Encinal with nine points.
Photos by Jim Govert and Damin Esper