The Highlanders took a long path to staying home in the final week of the calendar year.
Originally scheduled to play in a tournament in Seattle, then in Reno, Piedmont ended up participating in the West Coast Jamboree, a multi-division tournament held in the East Bay.
They ended up winning two out of three games, taking third place in the Ivory Division.
Maddie Hill and Natalia Martinez earned all-tournament honors.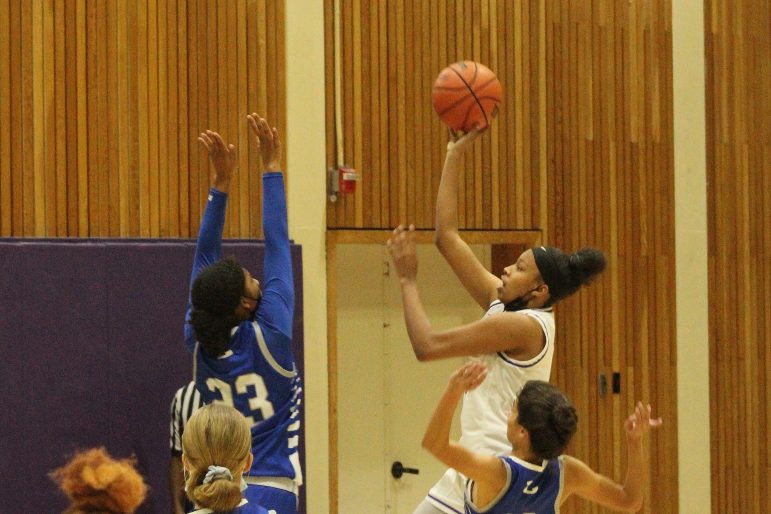 The Highlanders opened up on Dec. 28 with an 80-58 win over Pleasant Valley-Chico. Martinez led the way with 31 points. Trinity Zamora added 24. Hill broke out for 17.
Piedmont fell behind 19-16 after one quarter but came back in the second quarter to take a 41-32 lead at halftime.
It was still close until the fourth quarter, when the Highlanders outscored the Vikings, 23-9. Hannah Govert added six points for Piedmont.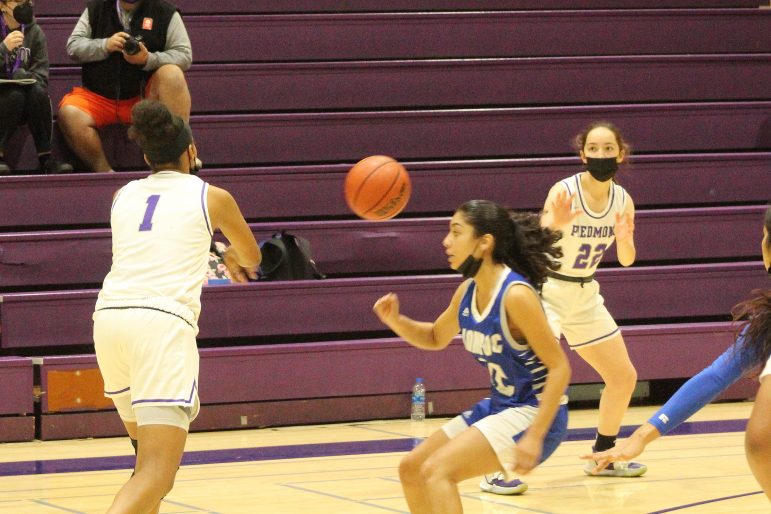 Ava Dunn led Pleasant Valley with 13 points. Mariah Letcher and A.J. Gambol each had 10.
The Highlanders had to play a semifinal and a final on Dec. 30. In the morning, they fell to Carlsbad, 76-51. Martinez led the way with 19 points while Hill scored 14. Aniya Perine had seven points and Govert five.
Piedmont was playing without Zamora.
The Highlanders jumped out to a 22-15 lead after the first quarter Martinez scored 12 of her points in the period and Hill added seven.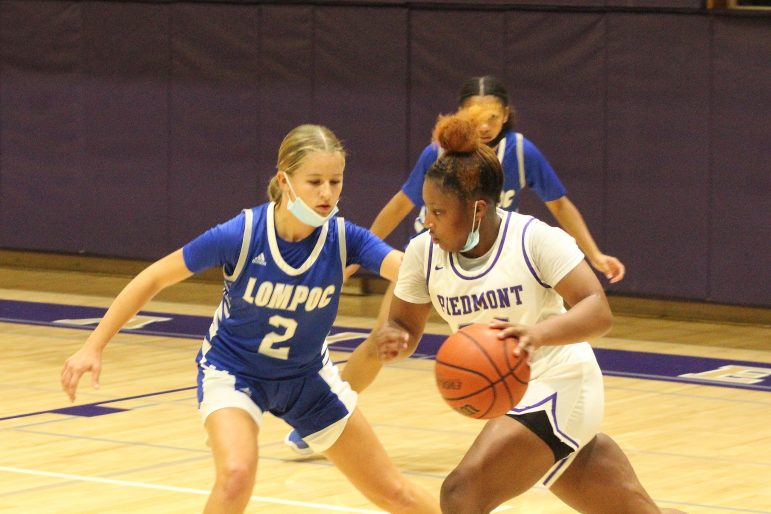 But that was the high-point for the offense. Carlsbad closed to down 36-33 at halftime, then wrested control of the game in the third quarter, outscoring Piedmont, 23-4. Madison Huhn scored 38 points for the Lancers, hitting 10 3-pointers in the game. Alexa Mikeska scored 19 and Brooklyn Kelly added 14 points.
The Highlanders came right back a few hours later for the third place game and seemed no worse for wear, beating Eureka, 69-58. Hill went off, scoring 26 points and burying five 3-pointers. Martinez had 23 points. Mia Leggett nailed three 3-pointers for nine points.
McKenna Beach led the Loggers with 17 points.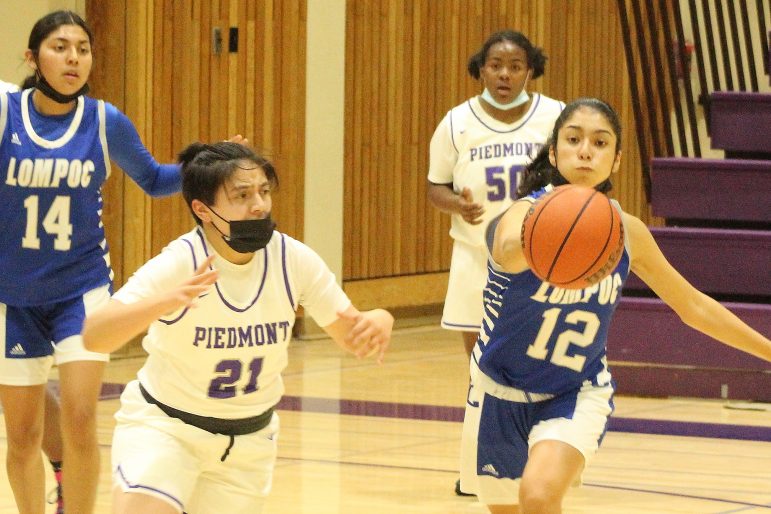 Earlier, Trinity Zamora scored 38 points and Natalia Martinez added 26 as Piedmont cruised to a 73-43 victory at California on Dec. 22.
Zamora got off to a big start, making three 3-pointers in the first quartet en route to 20 points in the opening period. Martinez had seven in the quarter, and the big two accounted for all of the Highlanders points as they raced to a 27-10 lead in the opening stanza.
Zamora added two more 3-pointers in the second quarter and another in the third.
Piedmont held a 36-22 lead at halftime.
Martinez took over the scoring load in the second half, netting four 3-pointers and scoring 17 of her points after the break.
Maddie Hill added nine points, including two 3-pointers. It was 60-30 after three quarters and the Highlanders jogged home.
Kelly Tumlin led California with18 points including eight in the fourth quarter.
Zamora added 18 rebounds and five assists. Martinez had five rebounds and two steals. Hill contributed eight rebounds and three steals. Shay Johnson had a 3-pointer as well.
Photos by Damin Esper